Photo Coverage: Inside Career Transition For Dancers' Between-Shows-Get-Together
The Shubert Organization and Career Transition For Dancers along with the host committee welcomed The Broadway Dance Community for a Buffet Dinner & Between-Shows-Get-Together at Sardi's, Eugenia Room yesterday, May 8, 2013. BroadwayWorld brings you photos from the event below!
Career Transition For Dancers, Career Transition For Dancers was born out of a 1982 conference at Lincoln Center, with funding from the National Endowment for the Arts, several foundations, and performing arts unions and Chaired by Agnes De Mille. Career Transition For Dancers is the only nonprofit organization in the United States solely dedicated to helping thousands of dancers take their first steps in discovering rewarding careers when performing is no longer an option. With more than 5,800 active clients today; offices in New York City, Los Angeles, and Chicago; Career Transition For Dancers has provided over 60,000 hours of individual and group career counseling and awarded millions in scholarships for education, entrepreneurial grants, and certification programs. The organization also provides dancers with specialized services including transition seminars and workshops, peer support groups, resource centers, and a toll-free national career counseling hotline. The Caroline & Theodore Newhouse Center for Dancers is located at 165 W 46 Street, Suite 701 (Broadway - the Actors' Equity Building) NYC 10036. The phone is 212 764-0172 & fax is 212 764-0343. In Los Angeles 5757 Wilshire Blvd., Suite 455, LA 90036; 323 549-6660 & fax 323 549-6810. In Chicago at Hubbard Street Dance Center 1147 W Jackson Blvd, Chicago, IL 60607; 312 666-0234 & fax 312 455-8240. www.careertransition.org.
Career Transition For Dancers to receive the 2013 Tony Honor for Excellence in the Theatre. The annual special Broadway award is to recognize theatre industry individuals and organizations and/or institutions whose work isn't eligible for the Tony Awards categories. This incredible honor comes as the organization is preparing for its Annual Gala. Rolex presents BROADWAY & BEYOND! Celebrating Theatre & Dance - Career Transition For Dancers' 28th Anniversary Jubilee on Tuesday, October 8, 2013 at 7pm at New York City Center, 131 West 55 Street (btwn. 6th & 7th Ave) NYC. It will be followed by dinner at the Grand Ballroom at the Hilton New York. Broadway is a truly an American form of entertainment. BROADWAY & BEYOND! not only brings to life the magic of theatre, but emphasizes the universal scope of dance in pop culture. This enterainment event features electrifying appearances by today's best talent in theatre and dance accompanied by the Jubilee Orchestra. The 2013 Rolex Dance Award and the Career Transition For Dancers Outstanding Contributions to the World of Dance Awards will be presented at the show. Patron tickets are: $600, $750 & $1,200 each. Tables for 10 start at $7,500; and they include premium performance seating, post-performance 'Supper with the Stars', dancing and a live auction at The Grand Ballroom at the Hilton New York. Sponsorships are also available, as well as Journal ads. For gala information and tickets please call Marjorie Horne, McEvoy & Assocs. at 212 228-7446 x33. There are also performance only tickets.
Photo Credit: Linda Lenzi

Robert Cuccioli and Caitlin Carter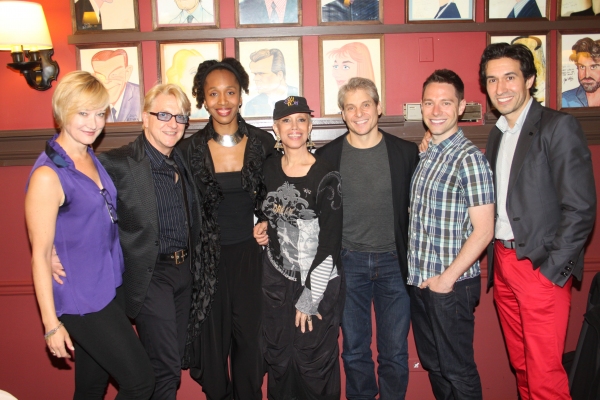 Caitlin Carter, Chet Walker, Francesca Harper, Mercedes Ellington, Alex Sanchez, Tim Federle and Josh Rhodes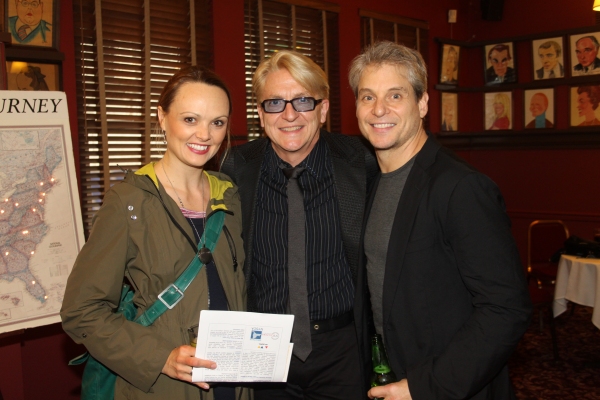 Sabrina Harper, Chet Walker and Alex Sanchez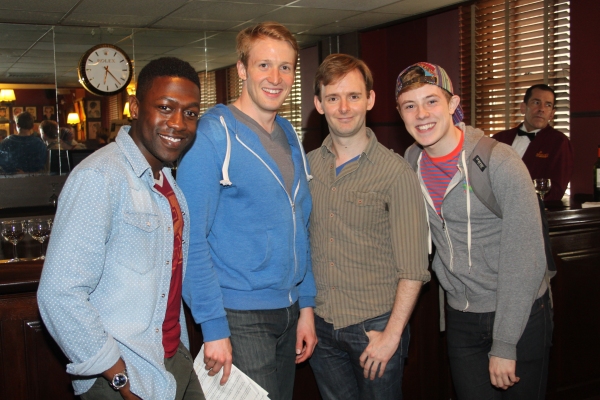 Delius Doherty, Daxton Bloomquist, Scott Barnhardt and Jeff Heimbrock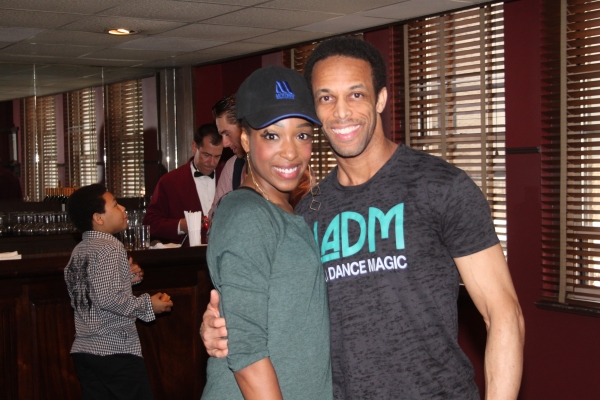 Tiffany Janene Howard and Jamal Story

Tamika Sonja Lawrence and Thayne Jasperson

Cole Bullock and Marquise Neal
Ashton Woerz, Cole Bullock and Marquise Neal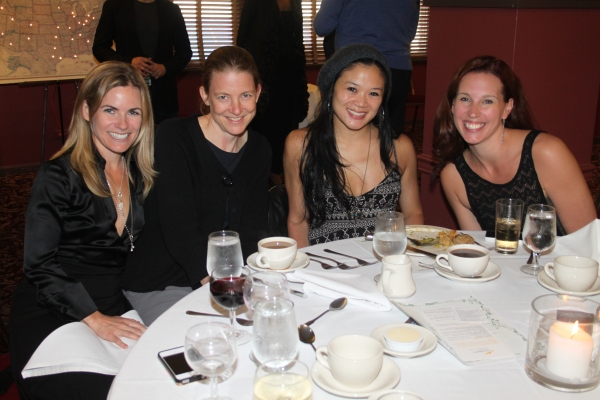 Jennie Ford, Maline Schjoenning, Kristen Faith Oei and Jessica McRoberts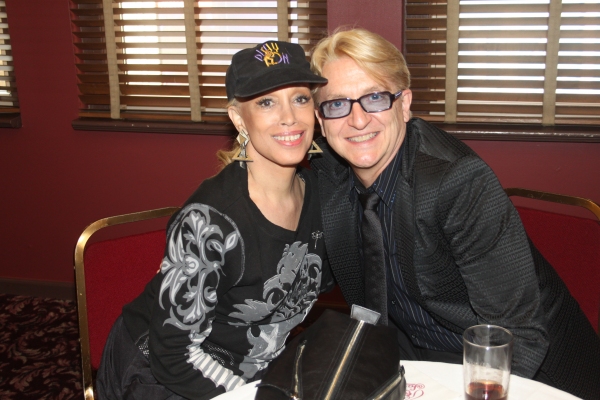 Mercedes Ellington and Chet Walker

Bethany Moore and Deanna Aguinaga

Francesca Harper and Josh Rhodes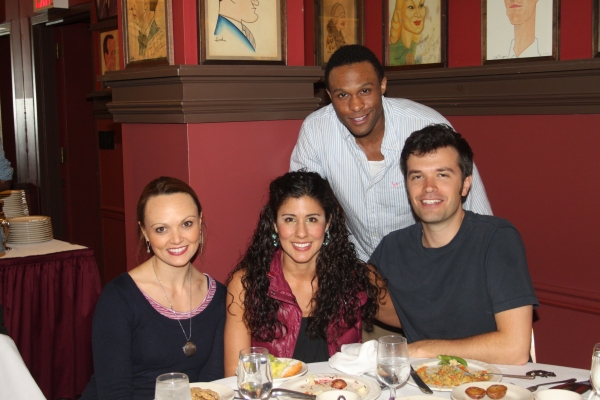 Jarran Muse, Sabrina Harper, Deanna Aguinaga and Blake Whyte

Russell Fischer, Jillian Zygo and J. Michael Zygo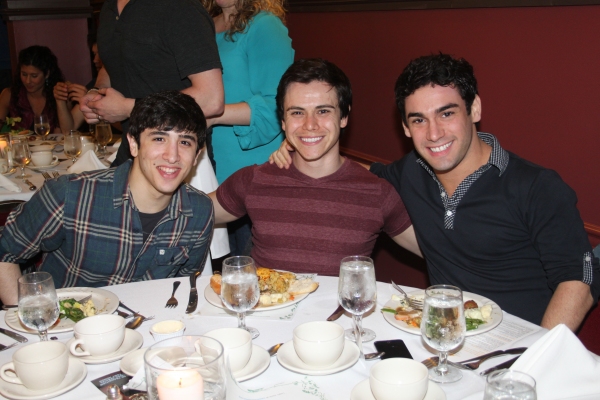 Jess LeProtto, Tommy Martinez and Tommy Bracco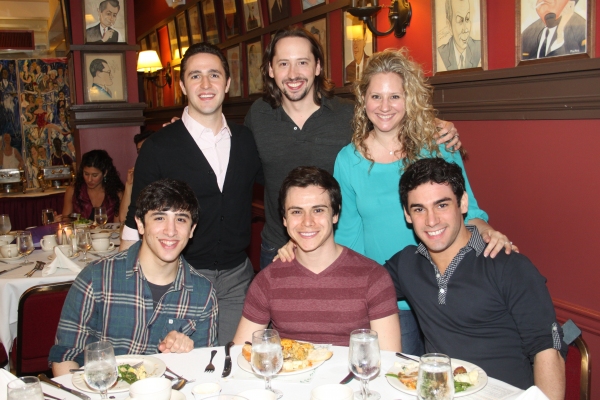 Russell Fischer, J. Michael Zygo, Jillian Zygo, Jess LeProtto, Tommy Martinez and Tommy Bracco

Adinah Alexander, Jennifer Perry and Cole Bullock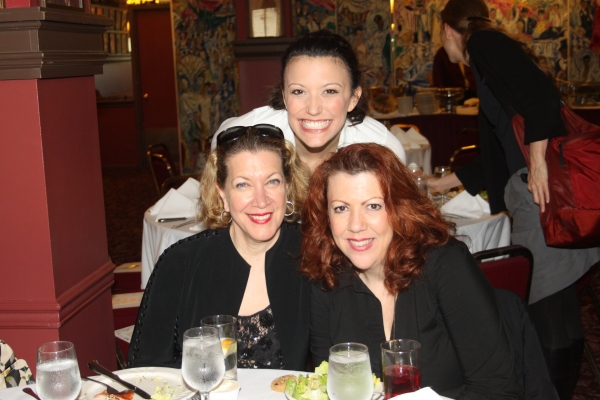 Adinah Alexander, Caroline Bowman and Jennifer Perry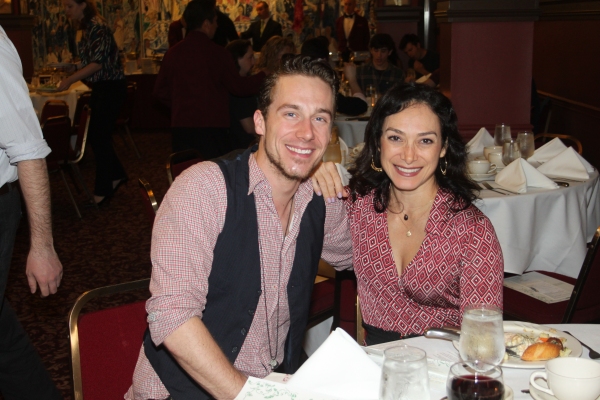 Nathan Madden and Gabriela Garcia

Josh Rhodes, Tara Young and Tim Federle

Jeff Heimbrock, Tory Ross and Scott Barnhardt
---
Shop BroadwayWorld

Shop this season's new musicals! Get dressed up for a night at the theatre, or just a night at home, with merch from some of Broadway's biggest hits including SOME LIKE IT HOT, KIMBERLY AKIMBO, and more!
---
Related Stories