Click Here for More Articles on GETTIN' THE BAND BACK TOGETHER
Photo Coverage: GETTIN' THE BAND BACK TOGETHER Takes Opening Night Bows!
Gettin' the Band Back Together on Broadway, directed by Tony Award winner John Rando and choreographed by Chris Bailey, officially opened just last night, August 13, at the Belasco Theatre! We're taking you inside the curtain call below!
Mitch Papadopolous always dreamed about being the next Bon Jovi, but he chose security over stardom and left those daydreams behind for a day job. For a while he thought he had everything - the high paying job, the high-rise apartment - until his 40th birthday when he got handed a pink slip and had to move back in with his mom in Sayreville, New Jersey.
And when his high school arch nemesis threatens to foreclose on their house, this big-shot banker must save his small-town home the only way he can... by winning The Battle of the Bands. So he dusts off his guitar, gathers his old gang, and sets out to win the battle... and maybe even win back the high school sweetheart he left behind... proving it's never too late to give your dreams one last shot.
Photo Credit: Jennifer Broski

The cast of GETTIN' THE BAND BACK TOGETHER

The cast of GETTIN' THE BAND BACK TOGETHER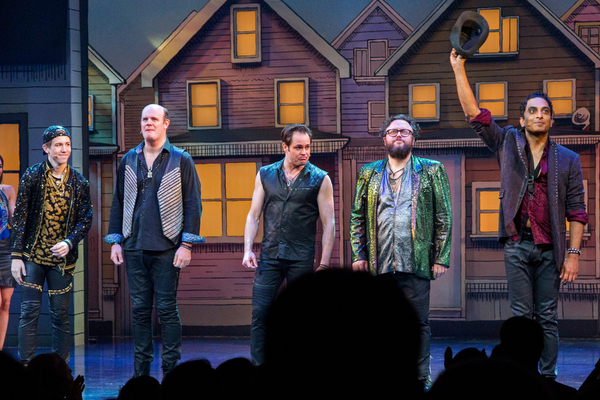 Sawyer Nunes, Paul Whitty, Mitchell Jarvis, Jay Klaitz, Manu Narayan

Sawyer Nunes, Paul Whitty, Mitchell Jarvis, Jay Klaitz, Manu Narayan

The cast of GETTIN' THE BAND BACK TOGETHER

The cast of GETTIN' THE BAND BACK TOGETHER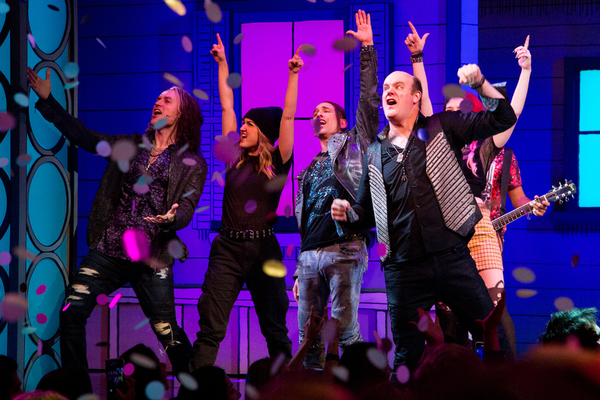 The cast of GETTIN' THE BAND BACK TOGETHER

The cast of GETTIN' THE BAND BACK TOGETHER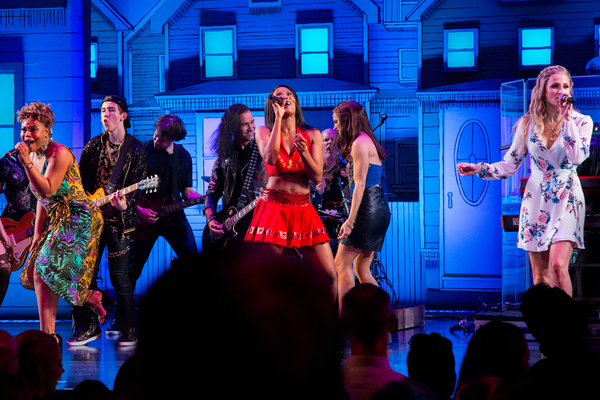 The cast of GETTIN' THE BAND BACK TOGETHER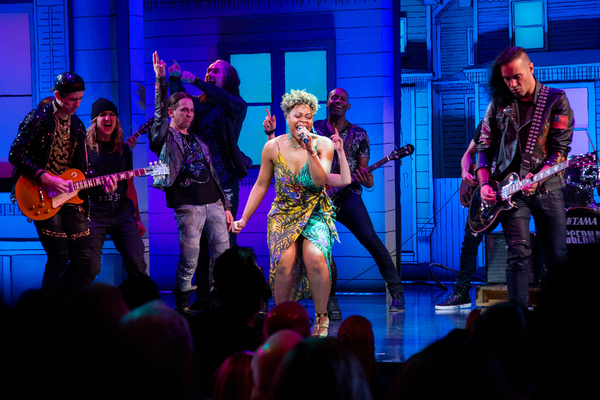 The cast of GETTIN' THE BAND BACK TOGETHER

The cast of GETTIN' THE BAND BACK TOGETHER