Photo Coverage: 23rd Annual Broadway Flea Market & Grand Auction - Celebrity Tables
The 23rd Annual Broadway Flea Market & Grand Auction held yesterday Sunday, September 27 raised a grand total of $403,929 for Broadway Cares/Equity Fights AIDS (BC/EFA). Since its debut in 1987, which then raised $12,000, the 23 editions of The Broadway Flea Market & Grand Auction have raised a grand total of $8,161,752 for BC/EFA. BroadwayWorld.com was there for all the celebrity filled action! To see more shots of the stars in the press room click here!
The Flea Market and Grand Auction is an annual fair in which Broadway, Off-Broadway and other members of the theatrical community donate and sell their wares to benefit BC/EFA. The event also included the Celebrity Table, where celebrities gathered throughout the day to sign autographs and pose for photos in exchange for donations. The climax of the day was the Grand Auction in which truly unique and priceless items are auctioned off live to the highest bidder.
The event is typically held outdoors in Shubert Alley, though due to weather conditions this year's event was held at Roseland Ballroom on 52nd Street. "The 23rd Annual Broadway Flea Market and Grand Auction was a testament to the unique enthusiasm and great heart of the theatre community and its loyal fans," said Tom Viola, executive director for BC/EFA. "Changing venues from outdoors in Shubert Alley to indoors at Roseland over 24 hours was both necessary and extremely crazy, but ultimately a success, making a day that surely would have been cancelled, truly unforgettable. My hat is off to the intrepid BC/EFA staff and extraordinary volunteers, as well as to the entire theatrical community for their good will and extraordinary generosity of spirit. But next year, please: Let the Sunshine In!"
This year, there were 64 tables which raised a collective $192,429. The booth that raised the most money this year was the booth hosted by "Broadway Beat" which raised $12,640. The show booth that raised the most money was Wicked which raised $9,663.
All food was provided by Tony's Di Napoli (147 W 43rd Street).
Broadway and daytime stars made appearances at the Autograph Table and Celebrity Photo Booths, which was emceed by Scott Nevins and Michael Lee Scott and raised $14,770. Dozens of stars donated their time and support to the tables including: John Stamos, Alex Cole, Alice Ripley, Anthony Rapp, Bernadette Peters, Beth Leavel, Billy Magnussen, Bobbie Eakes, Bobby Steggert, Bonnie Dennison, Brian Stokes Mitchell, Bryan Batt, Cady McClain, Caitlin Van Zandt, Carole Shelley, Chad Kimball, Chita Rivera, Chrishell Stause, Christiane Noll, Christopher Sieber, Colleen Zenk Pinter, Constantine Maroulis, Dana Ivey, Danny Burstein, David Andrew MacDonald, Dee Roscioli, Diana DeGarmo, Dominic Nolfi, Elizabeth Ashley, Ellen Dolan, Eric William Morris, Erin Mackey, Ewa da Cruz, Gavin Creel, Gregory Jbara, Haydn Gwynne, James Carpinello, Jason Danieley, Jessica Hecht, Jessica Leccia, John Glover, Jonathan Groff, Judith Ivey, Julie Pinson, Kate Baldwin, Kathleen Chalfant, Kerry Butler, Kevin Chamberlin, Loretta Ables Sayre, Mandy Gonzalez, Marian Seldes, Marin Mazzie, Marj Dusay, Marnie Schulenburg, Matt Cavenaugh, Mo Rocca, Montego Glover, P.J. Benjamin, Priscilla Lopez, Quentin Earl Darrington, Rachelle Rak, Rebecca Luker, Robert Newman, Rondi Reed, Rosemary Harris, Stephanie J. Block, Stephanie Umoh, Susan Blackwell, Thomas Sadoski, Tovah Feldshuh, Van Hansis, Vanessa Ray, Victoria Clark, Will Chase.
This year's Silent Auction, which was hosted by Michael Goddard and Felicia Finley, included 103 items and raised $36,590. The top item sold was a Les Misérables "I Dreamed a Dream" musical phrase, handwritten and signed by Claude-Michel Schonberg and Alain Boublil that went for $2,450. Other top earners were an A Chorus Line "What I Did for Love" musical phrase, handwritten and signed by Marvin Hamlisch that went for $1,475, and a Jersey Boys "Big Girls Don't Cry" musical phrase, handwritten and signed by "Jersey Boys" Bob Gaudio and Frankie Valli that went for $1,150.
This year's grand auction which featured longtime BC/EFA auctioneer Lorna Kelly and actor Bryan Batt (TV's "Mad Men") featured 64 "lots" which raised $175,000. The top-selling lot was a set of VIP tickets to A Steady Rain, with a backstage meet-and-greet with Hugh Jackman and Daniel Craig, for $7,500. Other top earners were a walk-on in Wicked for $6,000 and a special "Celebrate the Tony Awards" ticket package for $5,500.
Broadway Cares/Equity Fights AIDS is the nation's leading industry-based, nonprofit AIDS fundraising and grant-making organization. By drawing upon the talents, resources and generosity of the American theatre community, BC/EFA raises funds for AIDS-related causes and other critical illnesses across the United States. Since its founding in 1988, BC/EFA has raised over $160 million dollars for critically needed services for people with AIDS and other serious illnesses. BC/EFA is the major supporter of seven programs at The Actors' Fund - including The AIDS Initiative, The Phyllis Newman Women's Health Initiative, The Al Hirschfeld Free Health Clinic, The Dancers' Resource and three supportive housing residences. BC/EFA also awards annual grants to over 400 AIDS and family service organizations nationwide.
Photos by Linda Lenzi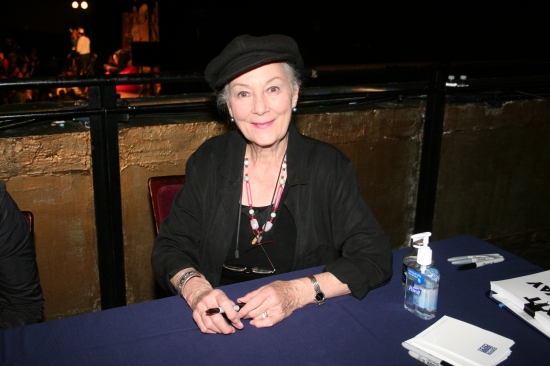 Rosemary Harris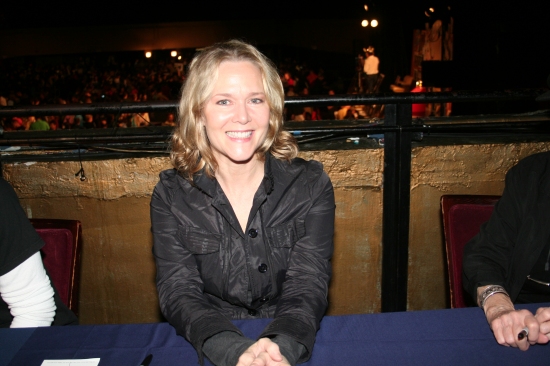 Rebecca Luker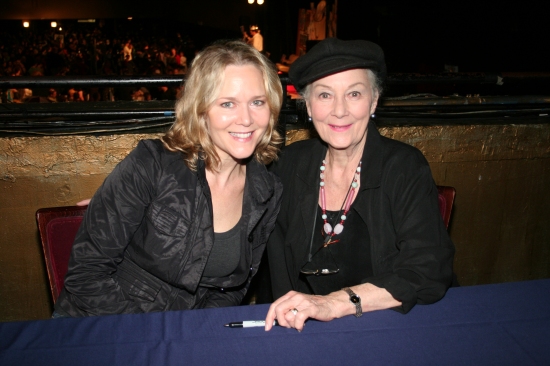 Rebecca Luker and Rosemary Harris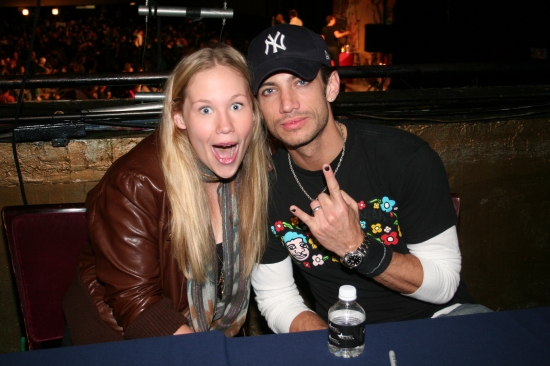 Caitlin Van Zandt and James Carpinello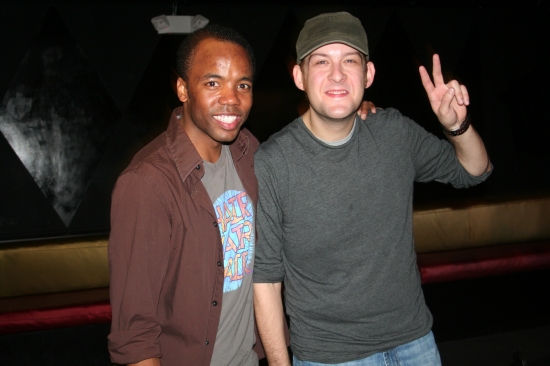 Tomar Wilson and Andrew Kober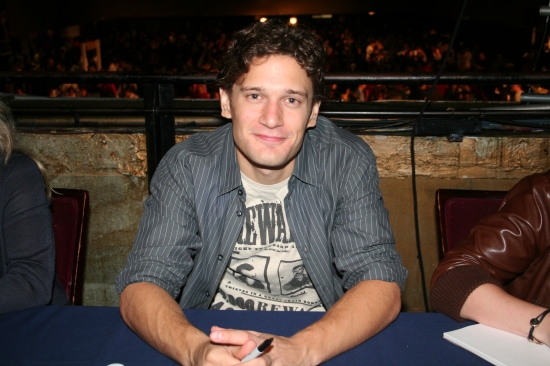 Eric William Morris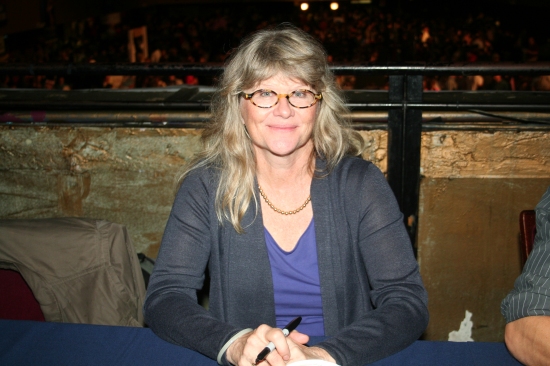 Judith Ivey

Judith Ivey and Eric William Morris

Colleen Zenk Pinter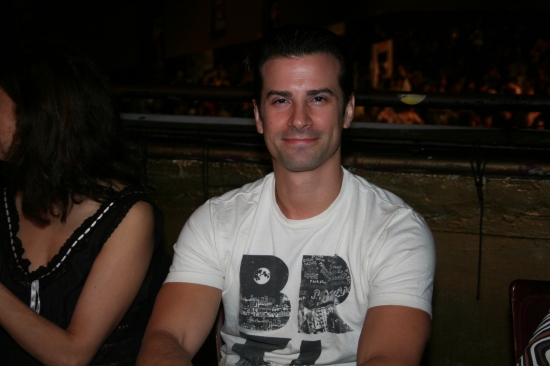 Dominic Nolfi

Dominic Nolfi and Colleen Zenk Pinter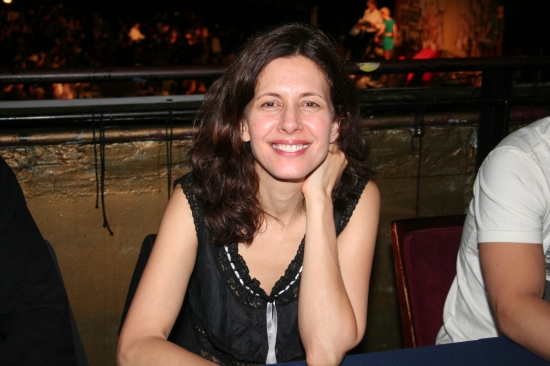 Jessica Hecht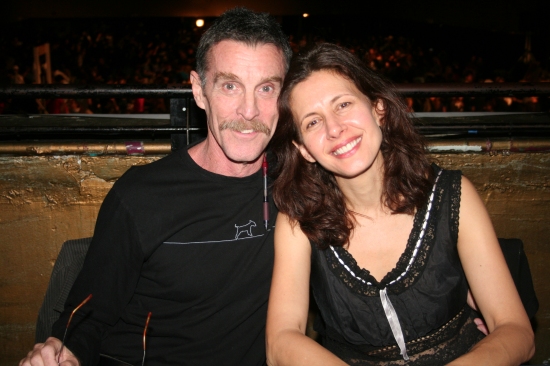 John Glover and Jessica Hecht

John Glover, Jessica Hecht and Dominic Nolfi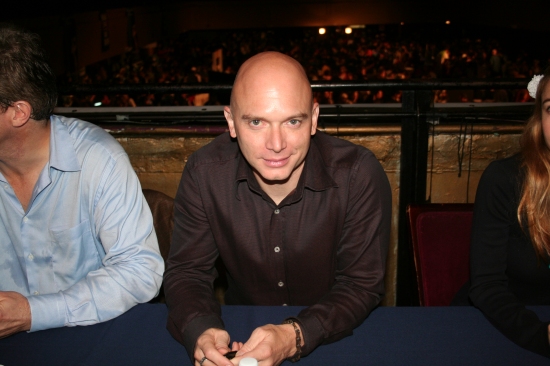 Michael Cerveris

Kerry Butler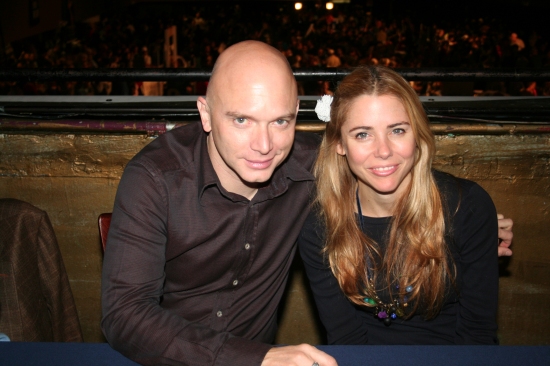 Michael Cerveris and Kerry Butler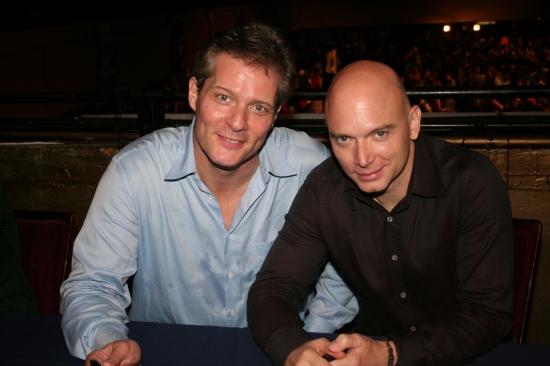 David Andrew Macdonald and Michael Cerveris

Bonnie Dennison and David Andrew Macdonald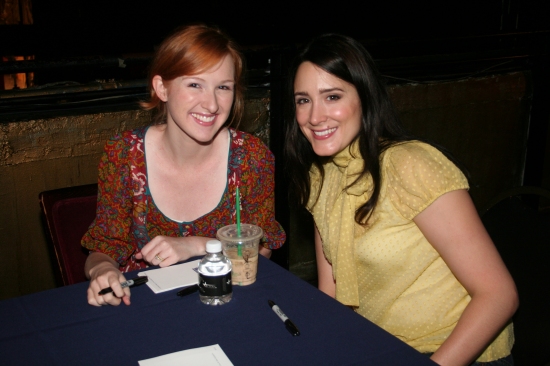 Erin Mackey and Dee Roscioli

Beth Leavel

Tovah Feldshuh and Haydn Gwynne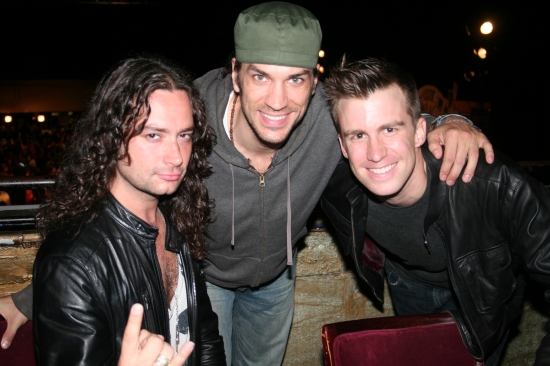 Constantine Maroulis, Will Swenson and Gavin Creel

Constantine Maroulis

Constantine Maroulis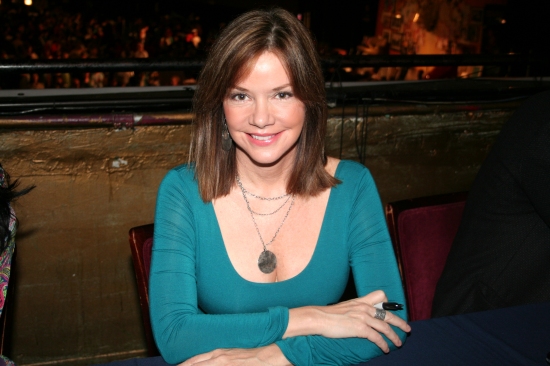 Bobbie Eakes

Robert Newman

Bobbie Eakes and Robert Newman

Diana DeGarmo and Bobbie Eakes

Diana DeGarmo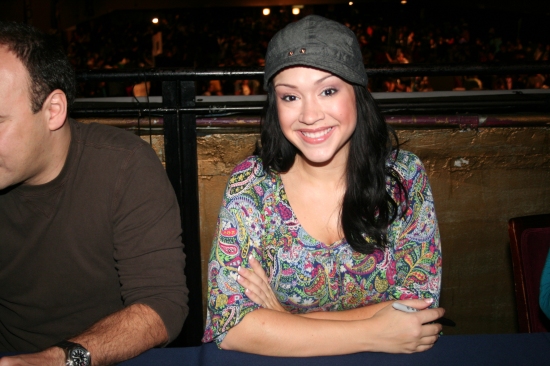 Diana DeGarmo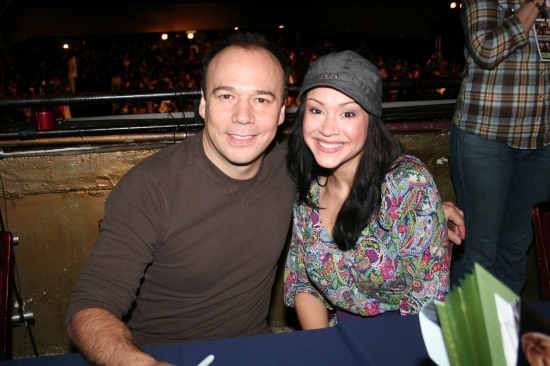 Danny Burstein and Diana DeGarmo

Ellen Dolan and Danny Burstein

Priscilla Lopez and Ellen Dolan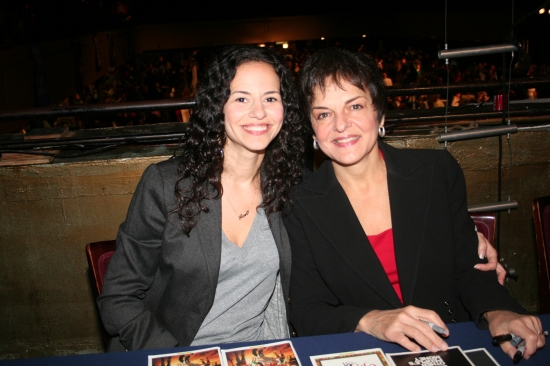 Mandy Gonzalez and Priscilla Lopez

Marian Seldes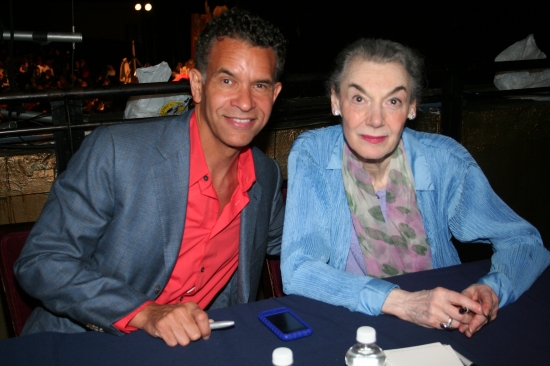 Brian Stokes Mitchell and Marian Seldes

Gregory Jbara and Stephanie J. Block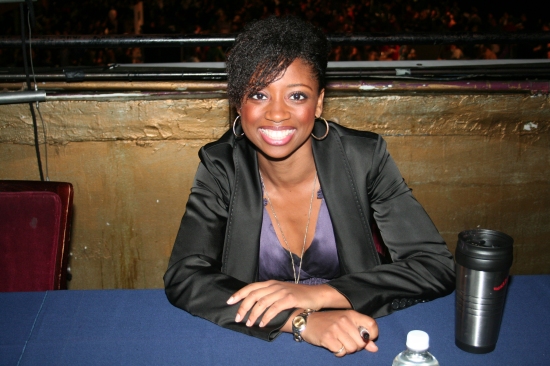 Montego Glover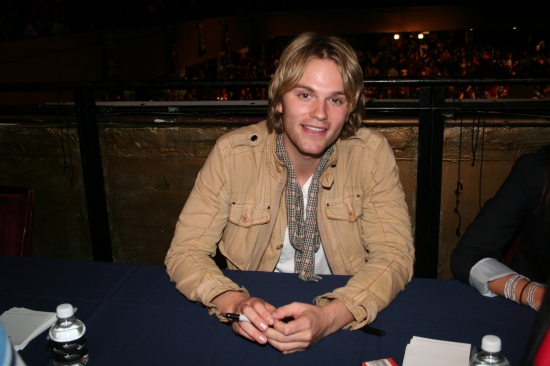 Van Hansis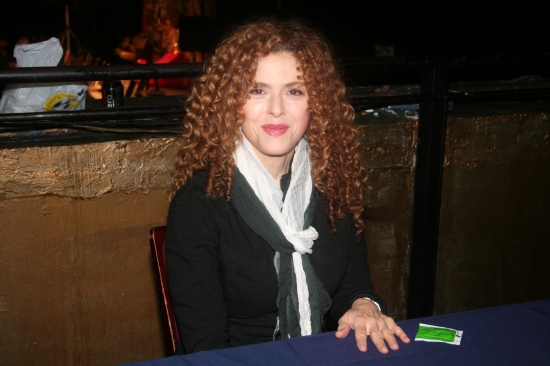 Bernadette Peters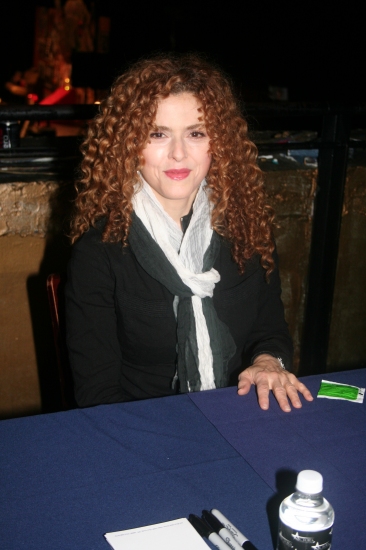 Bernadette Peters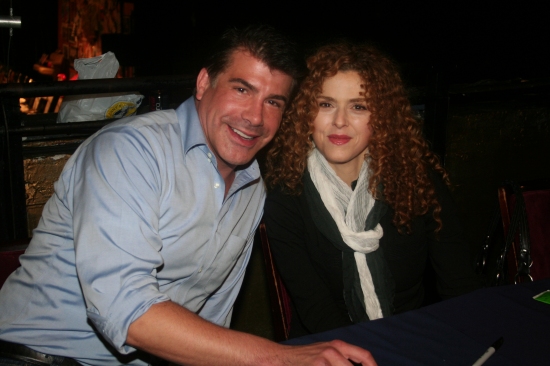 Bryan Batt and Bernadette Peters

Quentin Earl Darrington and Stephanie Umoh

Christiane Noll and Kevin Chamberlin

Anthony Rapp and Mo Rocca

Bobby Steggert and Kathleen Chalfant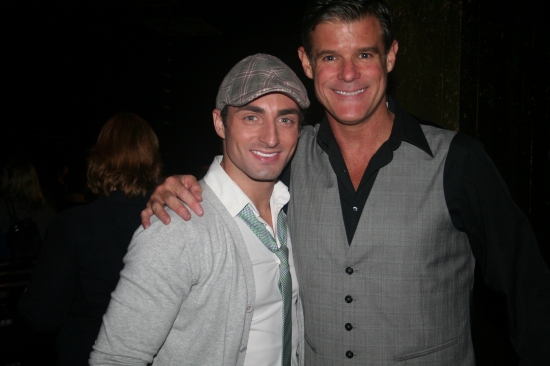 Celebrity Table Co-Hosts; Scott Nevins and Michael Lee Scott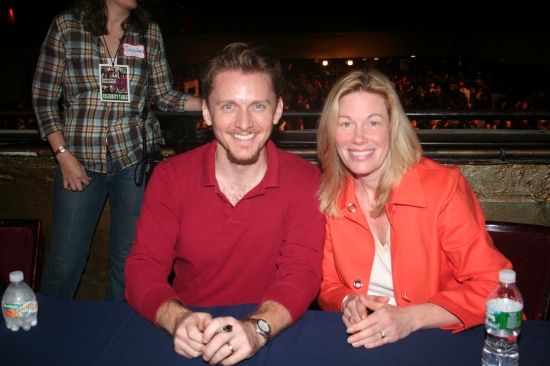 Jason Danieley and Marin Mazzie

Chrishell Stause and Victoria Clark

Kate Baldwin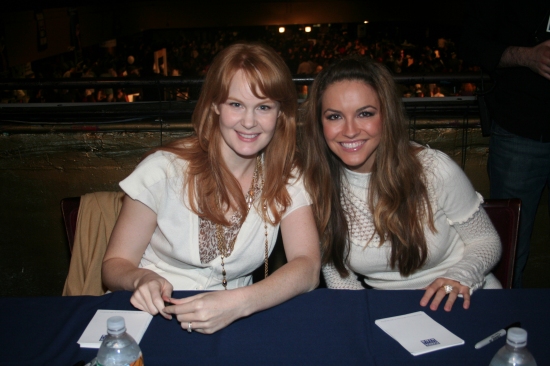 Kate Baldwin and Chrishell Stause

Marnie Schulenburg and Thomas Sadoski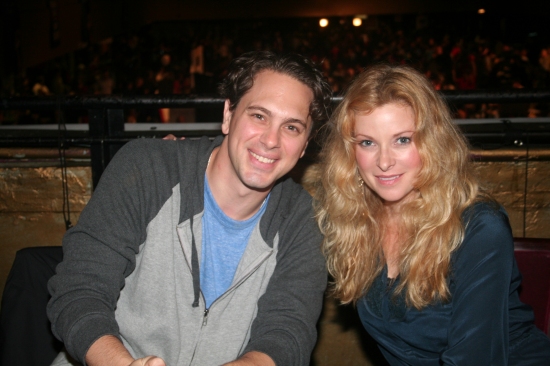 Thomas Sadoski and Cady McClain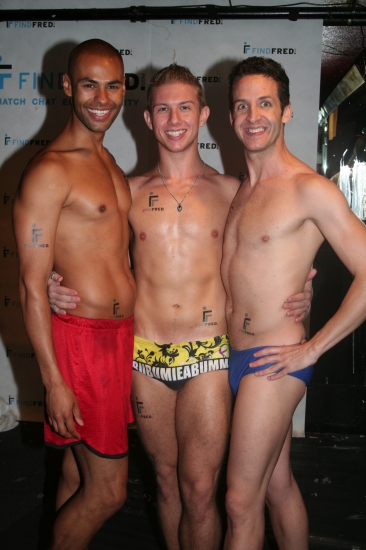 "Friend Finder.com" Robb Sherman, Matt Anctil and Craig Lowery

Robb Sherman, Matt Anctil, Jeff Johnson Doherty and Craig Lowery

Charles Busch, Kevin Joseph and Julie Halston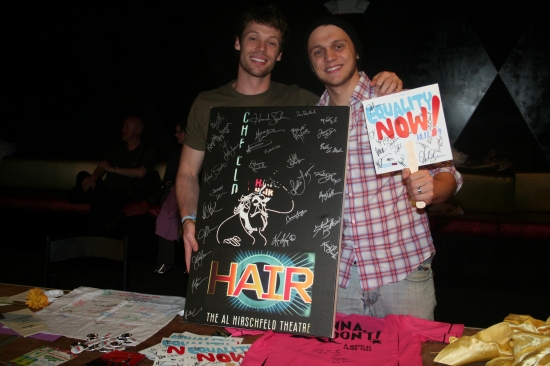 "Hair" Ryan Watkinson and Matt DeAngelis

"Rockers on Broadway" Ashleigh Sanford, Donnie Kehr (Producer Director), Angela Coombs and Sandy Hicks (Producer)

BroadwayWorld.com's Editor in Chief Robert Diamond and Director Richard Jay-Alexander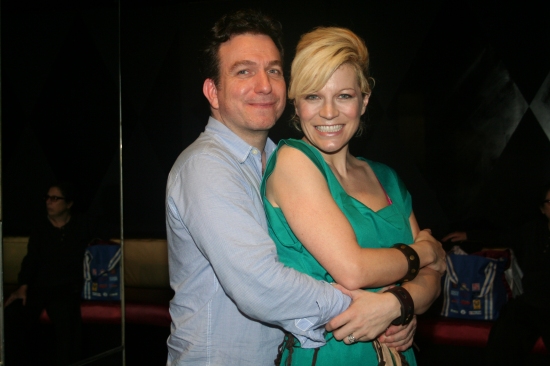 BroadwayWorld.com's Creative Director Eddie Varley and Felicia Finley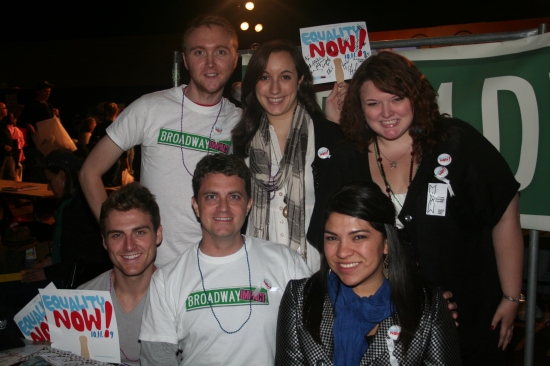 "Broadway Impact" Philip Andrew Broch, Lane Beauchamp, Alina Gutierruz, Ryan Richards, Ashley Mas and Kayla Kyzbel

Eddie Varley, Richard Ridge, Felicia Finley, Richard Jay-Alexander and Robert Diamond

"Broadway Beat" Richard Ridge, Bradshaw Smith, John Scoullar, Sidney Meyer, Jonathan Frank and Russell Bouthiller

Marty Thomas
Shop BroadwayWorld

Shop this season's new musicals! Get dressed up for a night at the theatre, or just a night at home, with merch from some of Broadway's biggest hits including SOME LIKE IT HOT, KIMBERLY AKIMBO, and more!
Related Stories