Photo Coverage: Euan Morton and the cast of BARE at Scott Nevins *Presents*
Taboo star/ 2004 TONY-nominee Euan Morton, and the cast of the Off-Broadway hit BARE have been a few of the recent guests at Scott Nevins *Presents*, the live chat show at Therapy.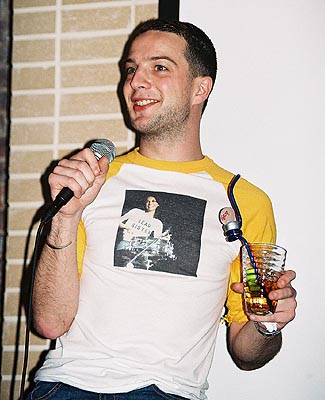 Euan Morton enjoying the crowd at Therapy...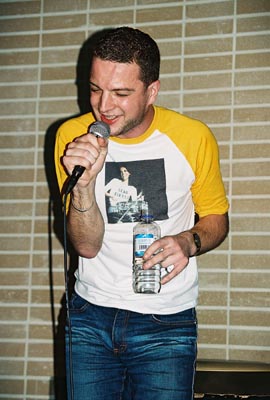 ...breaks out into song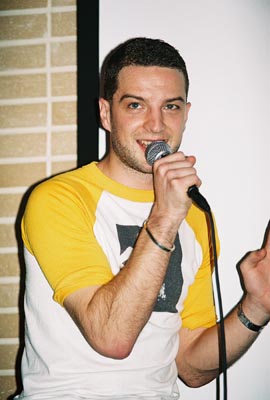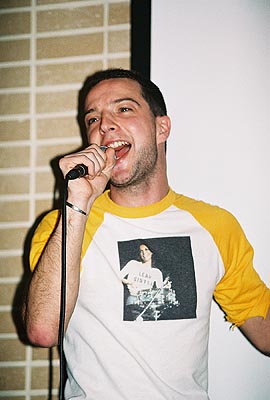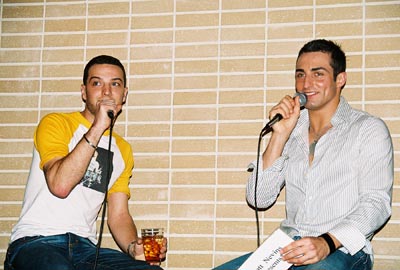 Nothing is "Taboo" when being interviewed by Scott Nevins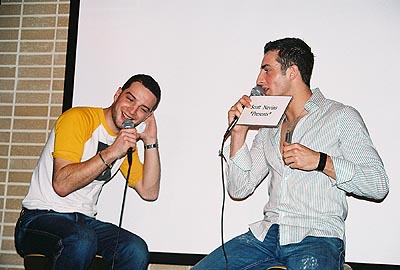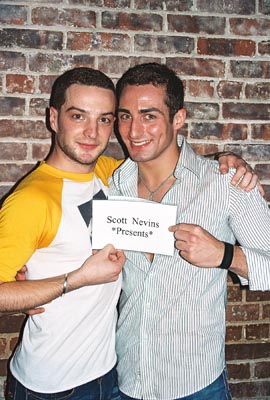 Euan and Scott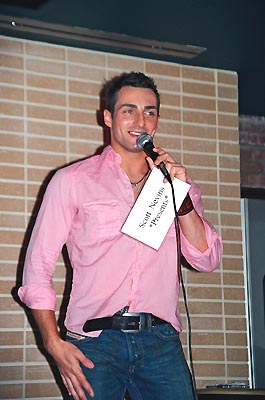 Scott introducing the cast of BARE...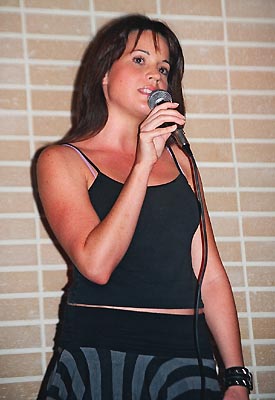 Jenna Leigh Green who sang "Touch My Soul" from BARE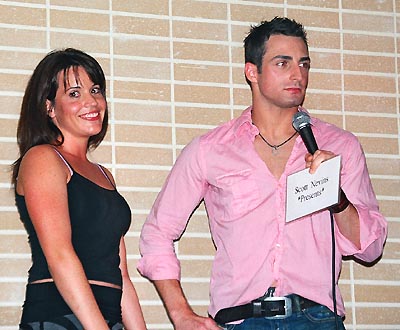 Jenna was then interviewed by Scott about BARE, that darn cat on Sabrina the Teenage Witch and more...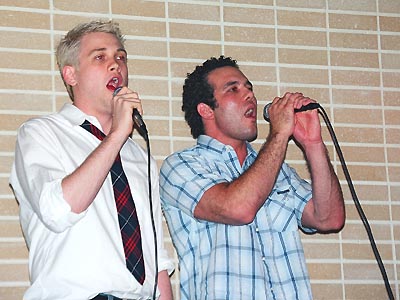 Michael Arden (sportin a new look!) and Aaron Lohr,
singing "Are You There?"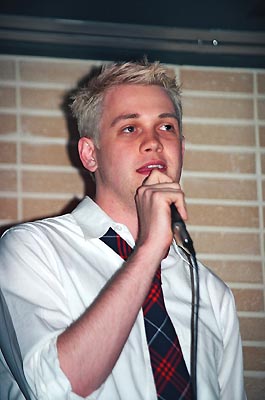 Michael Arden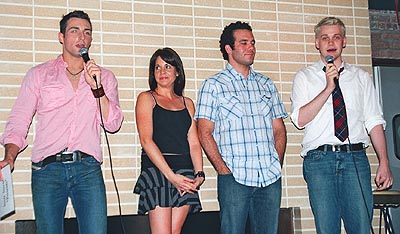 Jenna, Aaron and Michael talk about their upcoming
sold-out BroadwayWorld concerts on
July 12th and 30th at Joe's Pub.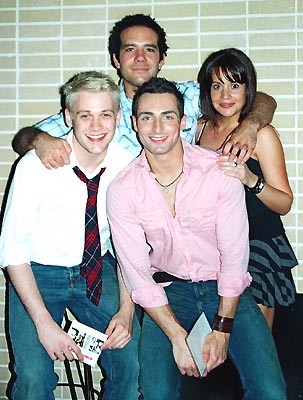 The cast and Scott pose for the BroadwayWorld cameras...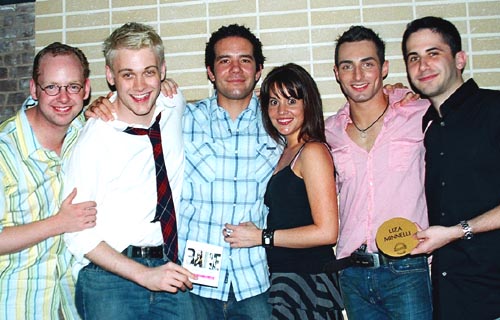 Jamie McGonnigal, BroadwayWorld.com Artistic Director, and Robert Diamond Editor-in-Chief with Scott Nevins and the BARE cast.

Tickets are now on sale for BARE: A Pop Opera's Off-Broadway on September 22nd,
visit www.bareapopopera.com for more information...