Photo Coverage: Encores! No, No Nanette's Final Performance
Sandy Duncan
,
Charles Kimbrough
,
Beth Leavel
,
Michael Berresse
,
Mara Davi
,
Shonn Wiley
and
Rosie O'Donnell
starred in No, No, Nanette, the final 2008 Encores! presentation of the New York City Center season. Directed by former Encores! Artistic Director
Walter Bobbie
, Nanette had Music Direction by Encores! founding music director
Rob Fisher
and choreography by
Randy Skinner
, and played performances from May 8-12 at New York City Center, W. 55th Street (between 6th and 7th Avenues). On Monday, May 12 there was a special gala benefit performance for New York City Center. Based on the comedy My Lady Friends by Frank Mandel and Emily Nyitray, No, No, Nanette is a light-hearted tale of millionaires, misunderstood wives, bathing beauties, wanton women and flappers. Nanette (
Mara Davi
), a young Manhattan heiress, tries to experience life by running away to the big, bad and bawdy town of Atlantic City, only to be followed by her straight-laced, tap-dancing fiancé (
Shonn Wiley
), her cook/chaperone (Rosie O'Donnell), her lawyer and his wife (
Beth Leavel
) and her legal guardian (
Charles Kimbrough
), who just want everyone to "be happy." No, No, Nanette, which has music by Vincent Youmans, lyrics by Irving Caesar and Otto Harbach, and book by Otto Harbach and Frank Mandel, has had two major Broadway productions: the show originally opened in 1925, and then was revived and reconceived in 1971 in a production supervised by Busby Berkeley and adapted and directed by Bert Shevelove. Encores! presented the 1971 version of Nanette. The show features such classic songs as "Tea for Two" and "I Want to Be Happy."
The cast also included
Nancy Anderson
,
Jennifer Cody
, Angel Reda and
David Baum
, , Brandon Davidson, Leah Edwards, Sara Edwards, Zak Edwards, Mary Giattino,
Luke Hawkins
,
Matthew Kilgore
,
Cara Kjellman
,
Todd Lattimore
,
Deborah Lew
, Ryan Malyar, Brent McBeth, Alessa Neeck, Carolann M. Sanita, Kiira Schmidt, Chad Seib,
Kelly Sheehan
,
Anna Aimee White
and
Jacob ben Widmar
.
The Newman's Own Foundation is the Season Sponsor for the 2008 Encores! season. The Newman's Own Foundation is an independent private foundation which derives its grant making income from royalty payments received in conjunction with the sale of Newman's Own food products. Since the inception of Newman's Own in the early 1980s, over $200 million has been donated to thousands of charitable organizations worldwide. New York City Center Encores! (
Jack Viertel
, Artistic Director;
Rob Berman
, Music Director) has, since 1994, celebrated the rarely-heard works of America's most important composers and lyricists. Conceived as "concert versions," each Encores! season gives three scores the chance to be heard as originally intended by their creators. Encores! Summer Stars? a new annual series launched in 2007 with an acclaimed production of
Gypsy
starring
Patti LuPone
, presents more fully-realized productions of memorable shows, providing leading actors the chance to play roles they were born to play. The landmark not-for-profit New York City Center was founded in 1943 by Mayor Fiorello LaGuardia as Manhattan's first performing arts center, and is now the annual New York City home to
Alvin Ailey
American Dance Theater, American Ballet Theatre's fall season, Paul Taylor Dance Company, Morphoses/The Wheeldon Company and Manhattan Theatre Club. New York City Center is host to some of America's and the world's most acclaimed performers and productions, and the producer of the Tony-honored Encores! Great American Musicals in Concert and Summer Stars series, and the annual Fall for Dance Festival. This year at the 2008 New York City Center Spring Gala the Fiorello H. LaGuardia award for distinguished service to New York City and City Center was presented to Douglas S. Cramer. He was presented the award by
Patti LuPone
, star of the current Broadway revival of
Gypsy
. The after-party was held at Seppi's Restaurant (123 W 56th Street). For more information please visit
www.citycenter.org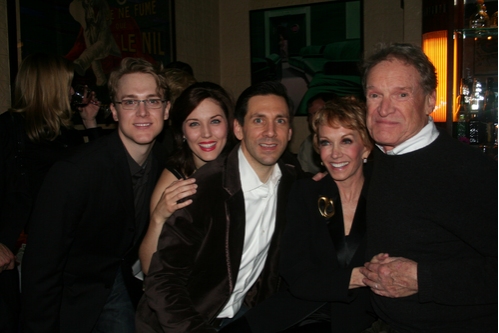 Shonn Wiley (Tom Trainor), Mara Davi (Nanette), Michael Berresse (Billy Early), Sandy Duncan (Sue Smith) and Charles Kimbrough (Jimmy Smith)

Shonn Wiley and Mara Davi

Michael Berresse and Sandy Duncan

Beth Leavel (Lucille Early) and John Milne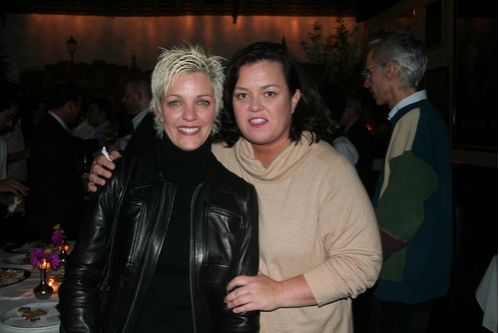 Kelli O'Donnell and Rosie O'Donnell (Pauline)

Angel Reda (Flora Latham), Nancy Anderson (Winnie Winslow) and Jennifer Cody (Betty Brown)

Shonn Wiley and Meredith Patterson

Shonn Wiley, Michael Berresse and Sandy Duncan

Jay Binder and Angel Reda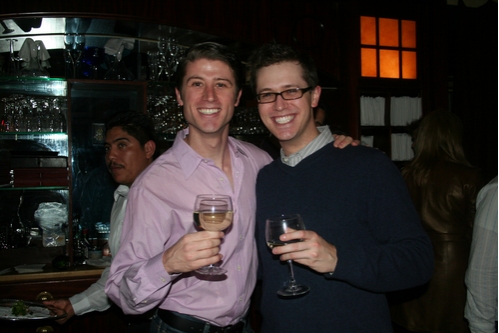 Brandon Davidson and Ryan Malyar

Rosie O'Donnell and Matthew Kilgore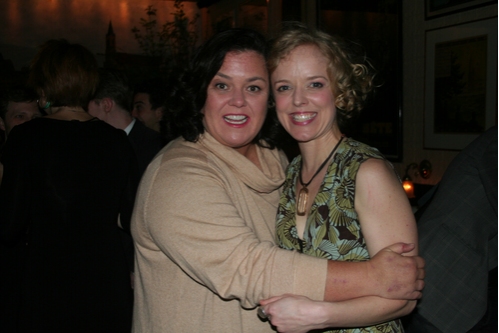 Rosie O'Donnell and Nancy Anderson

Mary Giattino and Cara Kjellman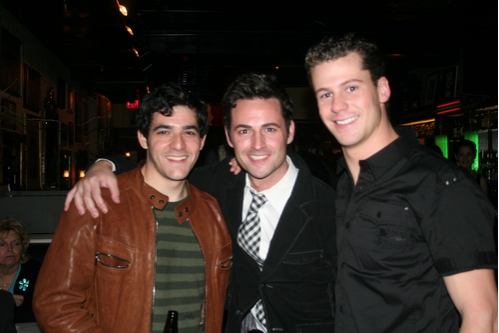 David Baum, Max von Essen and Luke Hawkins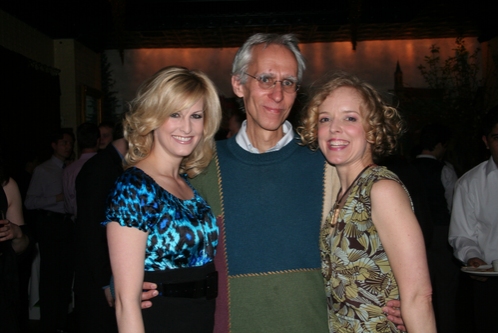 Angel Reda, David Ives and Nancy Anderson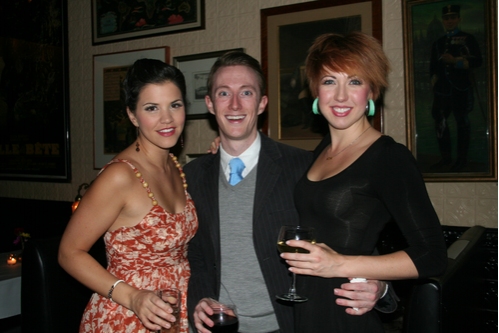 Sara Edwards, Brent McBeth and Kiira Schmidt

Angel Reda and Nancy Anderson

Angel Reda, Jacob ben Widmar and Nancy Anderson

Jennifer Cody and Hunter Foster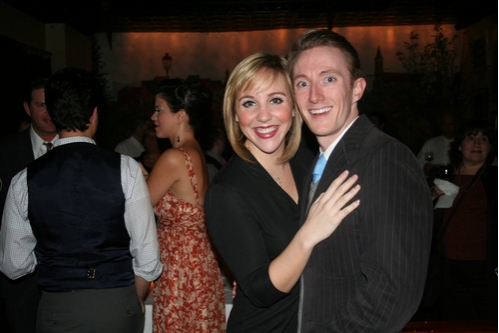 Anna Aimee White and Brent McBeth

Sara Edwards and Ari Butler

Carolann Sanita and Deborah Lew

Ryan Malyar and Zak Edwards

Leah Edwards, David Baum, Zak Edwards and Ryan Malyar

Kelly Sheehan and Clarke Thorell

Julie O'Connell, Clarke Thorell, Kelly Sheehan and Bill Sheehan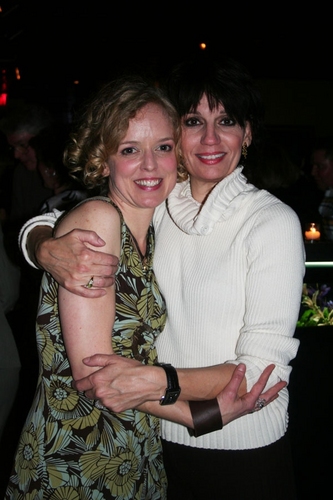 Nancy Anderson and Beth Leavel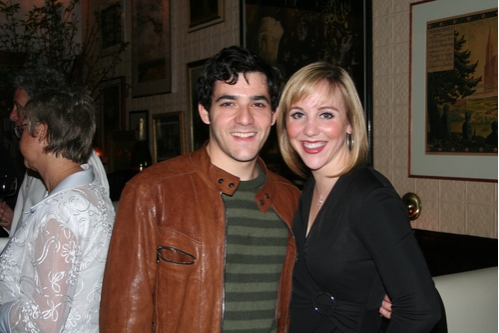 David Baum and Anna Aimee White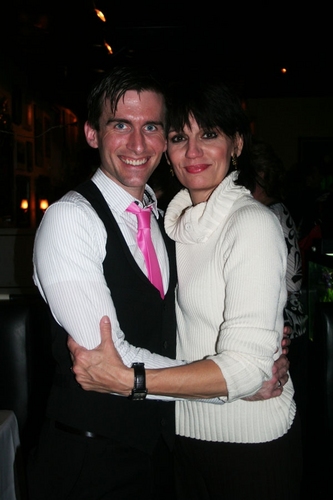 Matthew Kilgore and Beth Leavel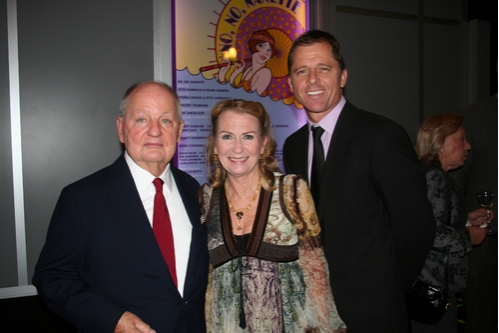 2008 Fiorello H. LaGuardia Award Receipient Doug Cramer, Juliet Mills and Maxwell Caulfield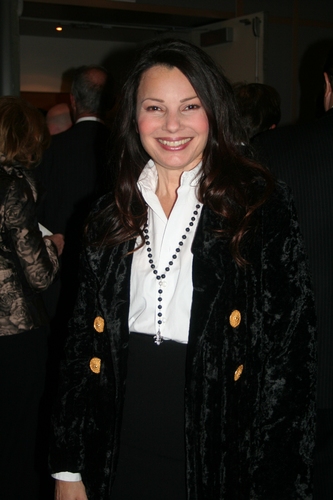 Fran Drescher

Morty Drescher, Fran Drescher, Peter Marc Jacobson, Sylvia Drescher and Bobby Harling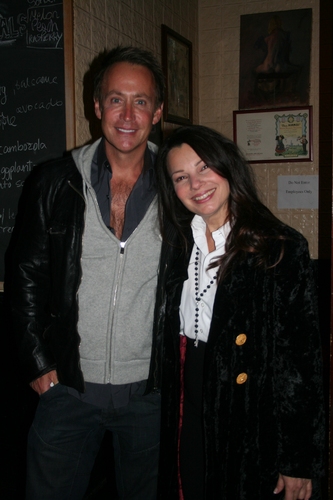 Peter Marc Jacobson and Fran Drescher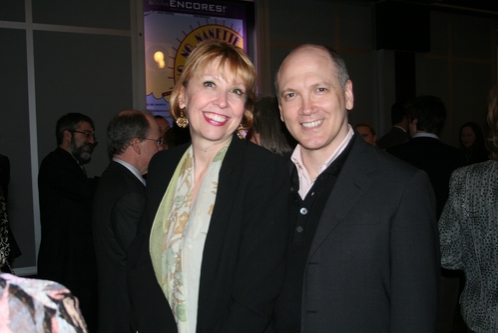 Julie Halston and Charles Busch

Charles Strouse and Penny Fuller

Juliet Mills, A.R. Gurney and Charles Strouse

Doug Cramer and Polly Bergen

Doug Cramer, Polly Bergen, Juliet Mills and Maxwell Caulfield