Photo Coverage: Casts of JERSEY BOYS, CABARET and More Visit BROADWAY IN BRYANT PARK!
The best of Broadway will be presented FREE on six consecutive Thursdays this summer with "106.7 LITE FM's Broadway in Bryant Park 2014" - a lunchtime series on the Bryant Park Stage. Hosted by LITE FM's on-air personalities, the 14th annual presentation of open-air, On- and Off- Broadway lunch hour performances will run through August 14. Co-presenters for this year's 106.7 LITE FM'S Broadway in Bryant Park are NewYork-Presbyterian Hospital and Visit Sarasota County.
Back for its 14th year, "106.7 LITE FM's Broadway in Bryant Park" runs from 12:30-1:30 p.m., concluding on August 14. Bryant Park is located behind the New York Public Library on 6th Avenue between 40th and 42nd street. Lawn seating is first come-first-served.
This week's event featured performances from the casts of JERSEY BOYS (Richard Blake, Jared Bradshaw, Drew Gehling, Ryan Molloy,Miles Aubrey, Erik Bates, John Edwards, Chris Messina, Mauricio Perez, Nathan Scherich), CABARET (Andrea Goss,Gayle Rankin, Kaleigh Cronin, Kelly Paredes, Kristin Olness), 50 SHADES! THE MUSICAL (Amber Petty, Chloe Williamson, Alec Varcas, Zach Kononov, Alexis Field, Melanie Brook, Tim Murray, Casey Rogers), REVOLUTION IN THE ELBOW OF RAGNAR AGNARSSON FURNITURE PAINTER (Cady Huffman, Brad Nacht, Kate Shindle, Rick Faugno). Check out photos below!
Photo Credit: Genevieve Rafter Keddy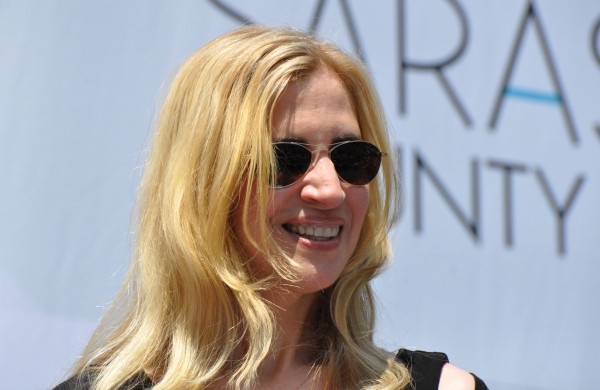 106.7 Lite FM's Christine Nagy kicks off the show

Samantha Bruce, Max Crumm and Christine Nagy

Cady Hoffman

Michael Biren, Rick Faugno, Brad Nacht and Graydon Long

The Cast of Revolution In The Elbow of Ragnar Agnarsson Furniture Painter

Kate Shindle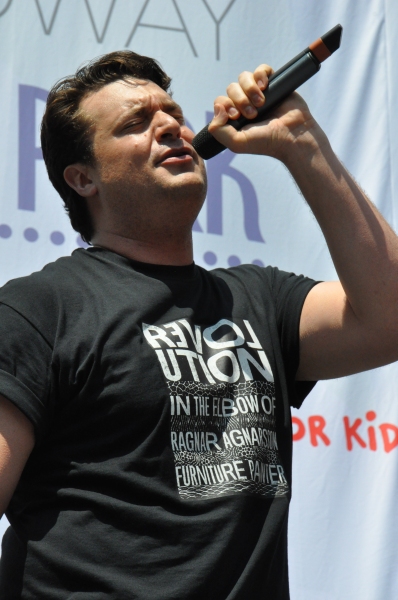 Brad Nachy

Kate Shindle

Danielle Kelsey and Karli DiNardo

Rick Faugno

Cady Huffman

Danielle Kelsy, Cady Huffman, Karli Dimardo, Zach Cossman, Graydon Long , Brad Nacht, Kate Shindle, Michael Biren and Rick Faugno

Casey Rogers, Chloe Williamson and Alexis Field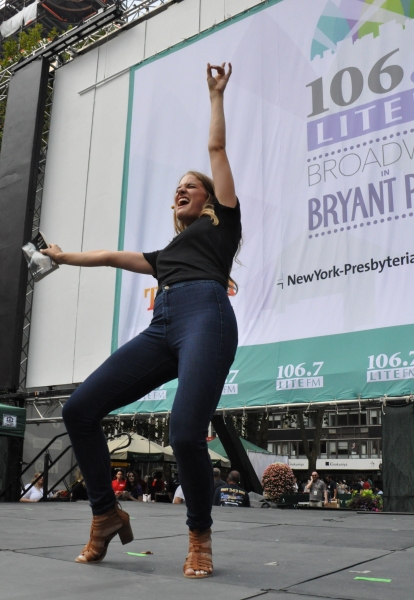 Chloe Williamson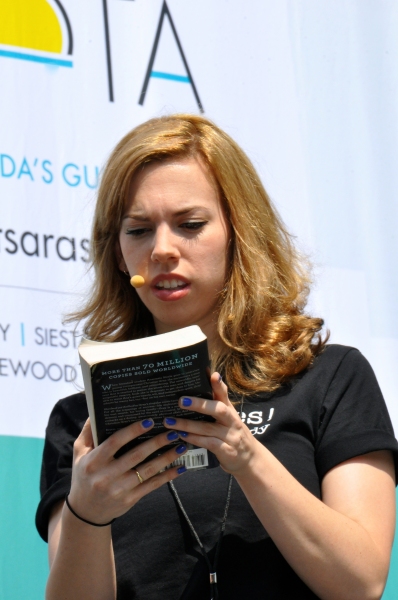 Casey Rogers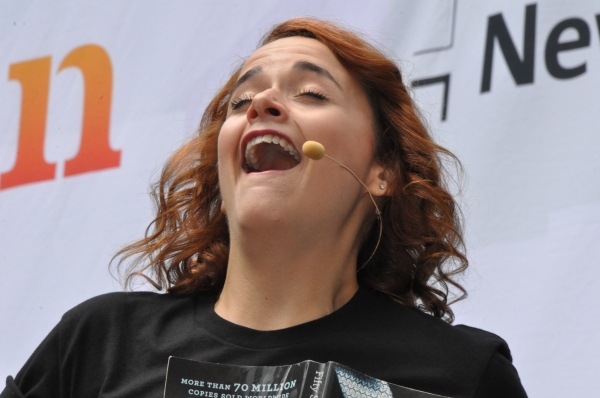 Alexis Field

Daniel Bentley and Alexis Field

Melanie Brook and Casey Rogers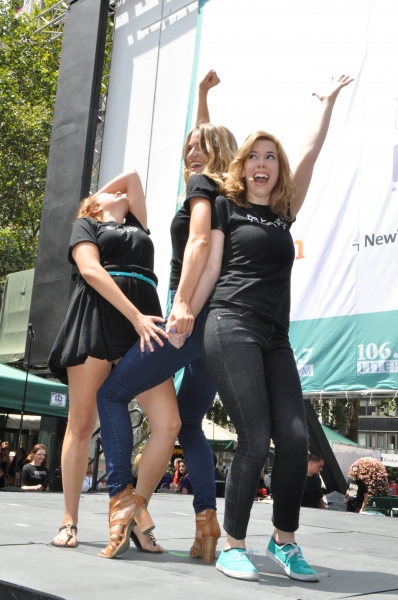 Alexis Field, Chloe Williamson and Casey Rogers

Tim Murray

Amber Petty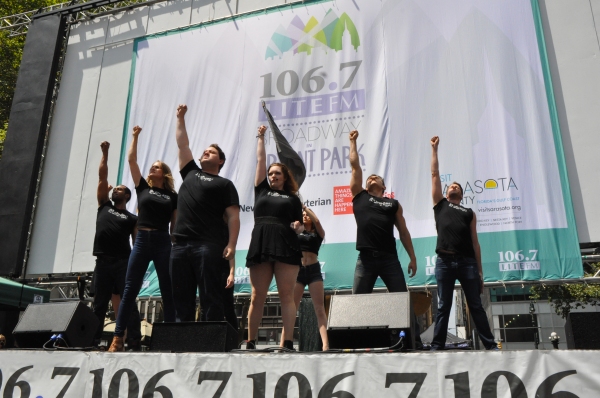 The Cast of 50 Shades The Musical-Amber Petty, Chloe Williamson, Alec Varcas, Zach Kononov, Alexis Field, Melanie Brook, Tim Murray and Casey Rogers

Christine Nagy joins The Cast of 50 Shades The Musical-Amber Petty, Chloe Williamson, Alec Varcas, Zach Kononov, Alexis Field, Melanie Brook, Tim Murray and Casey Rogers

Ryan Molloy, Drew Gehling, Richard H. Blake and Nathan Scherick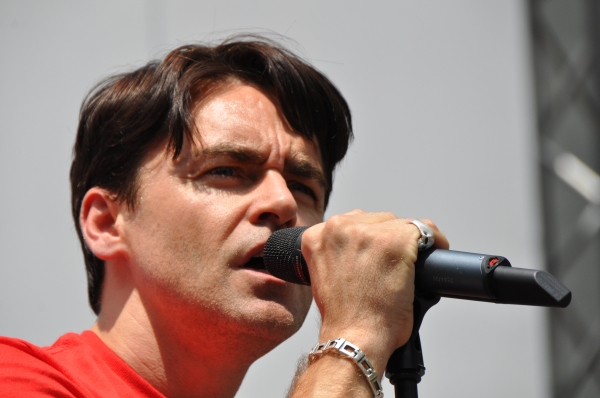 Ryan Molloy

Drew Gehling

Richard H. Blake

Nathan Scherich

Ryan Molloy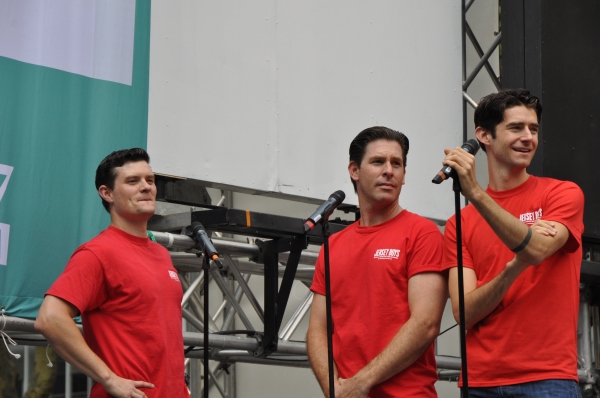 Nathan Scherich, Richard H. Blake and Drew Gehling

Ryan Mollow

The Cast of Jersey Boys - Richard H. Blake, Jared Bradshaw Kirsten Scott, Drew Gehling, Ryan Mollow, Miles Aubrey, Erik Bates, John Edwards, Chris Messina, Mauricio Perez and Nathan Scherich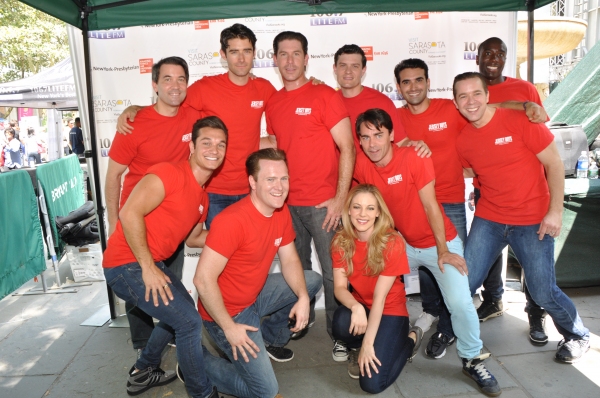 The Cast of Jersey Boys - Richard H. Blake, Jared Bradshaw, Kirsten Scott, Drew Gehling, Ryan Mollow, Miles Aubrey, Erik Bates, John Edwards, Chris Messina, Mauricio Perez and Nathan Scherich

Drew Gehling, Ryan Molloy, Richard H. Blake and Nathan Scherich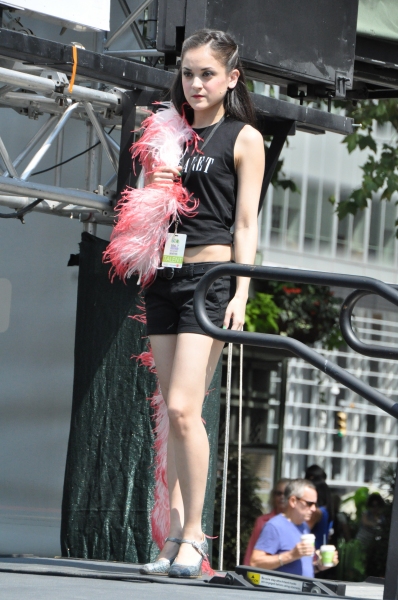 Andrea Goss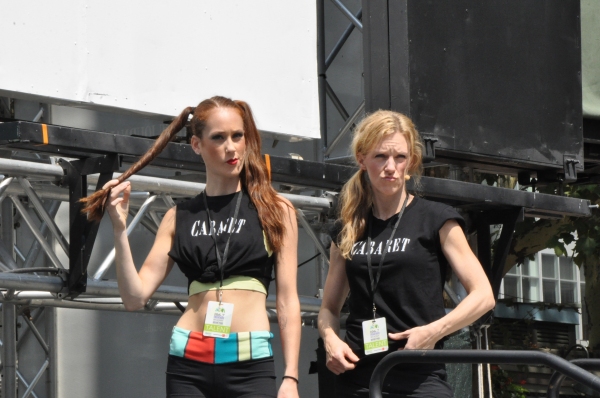 Gayle Rankin, Kaleigh Cronin, Kelly Peredes and Kristin Olness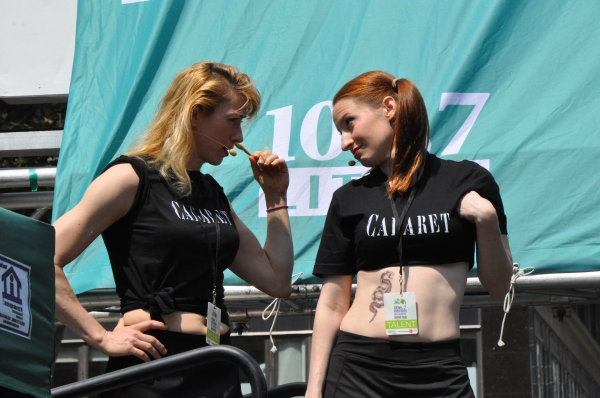 Gayle Rankin, Kaleigh Cronin, Kelly Peredes and Kristin Olness

Andrea Goss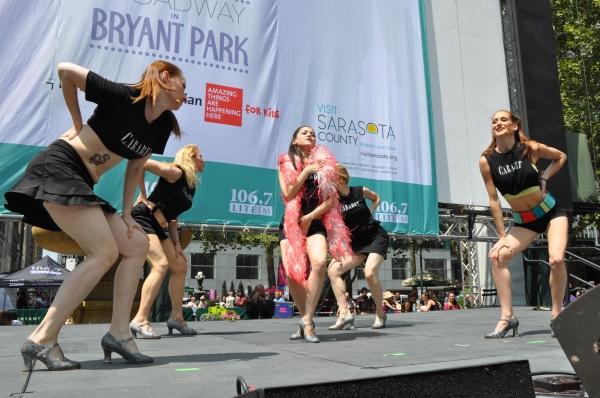 The ladies of Cabaret: Andrea Goss, Gayle Rankin, Kaleigh Cronin, Kelly Peredes and Kristin Olness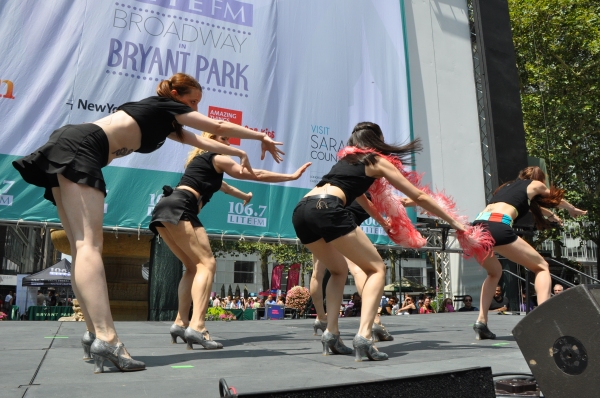 The ladies of Cabaret: Andrea Goss, Gayle Rankin, Kaleigh Cronin, Kelly Peredes and Kristin Olness

The ladies of Cabaret: Andrea Goss, Gayle Rankin, Kaleigh Cronin, Kelly Peredes and Kristin Olness

Andrea Goss

Andrea Goss

The ladies of Cabaret: Andrea Goss, Gayle Rankin, Kaleigh Cronin, Kelly Peredes and Kristin Olness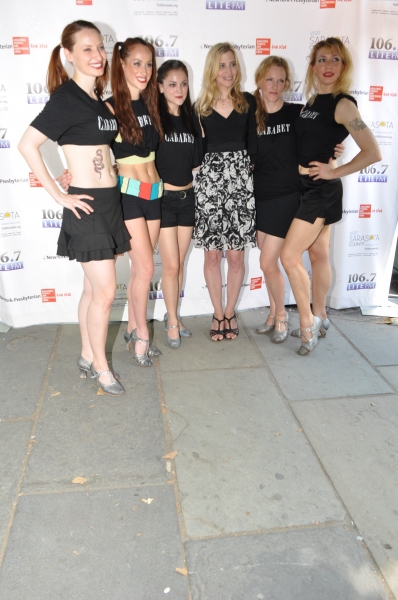 Christine Nagy joins The ladies of Cabaret: Andrea Goss, Gayle Rankin, Kaleigh Cronin, Kelly Peredes and Kristin Olness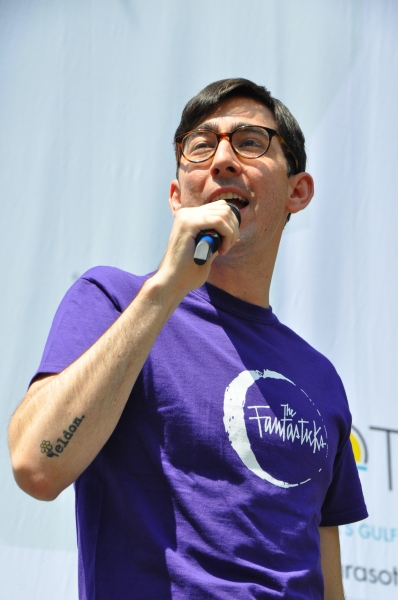 Max Crumm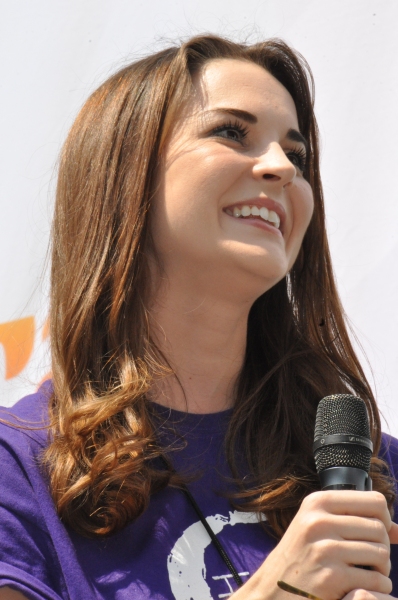 Samantha Bruce