Photo Coverage: Backstage With Broadway's Rising Stars Class of 2018
Town Hall presents Broadway Rising Stars, a national showcase that introduces New York audiences to the next generation of up-and-coming talent as chosen by a panel of discerning judges from among the most outstanding new graduates from schools such as the Cincinnati Conservatory of Music, The American Musical and Dramatic Academy, CAP21, Circle in the Square Theatre School, Marymount Manhattan College, The New School, NYU's Steinhardt Department of Music and Performing Arts, NYU's Tisch School of the Arts and other acclaimed institutions. The 2018 Rising Stars is spearheaded by Scott Siegel, creator/writer/host of Town Hall's beloved Broadway by the Year series.
In the eleven years since Broadway Rising Stars first began, participants have scored top billing casting in Broadway shows as diverse as Wicked, Beautiful, Jekyll & Hyde, Hair, Les Miserables and Hamilton. Past Rising Stars have appeared on television in The Glee Project, Glee and A Christmas Carol. They have starred on the West End, been nominated for the prestigious Olivier award and played in countless national tours both in the U.S. and abroad.
BroadwayWorld attended the event and you can check out photos from backstage below!
Full list of students are as follows:
Steinhardt:
Joseph Valle-Hoag
Stephanie Bacastow
Emily Janes
Wagner College:
Nick Manna
CAP 21:
Hannah Mount
NYU - Tisch:
Will Brockman
Emma Maxwell
Circle in the Square Theatre School:
Melanie Gettler
Marymount:
Makyra Alexander
Maddy Waters
AMDA:
Brittneyann Accetta
Giancarlo Pinzon
Ashley Ryan
William Taitel
Giliana "Gigi" Encarnacion
Dongwoo Kang
Carnegie Mellon:
Christopher J. Essex
UCLA:
Kelsey Lee Smith
CCM:
Emily Royer
Photo Credit: Genevieve Rafter Keddy

The Men of Broadway's Rising Stars-Christoper J. Essex, Joseph Valle-Hoag, Nick Manna, William Taitel, Will Brockman, Giancarlo Pinzon and Dongwoo Kang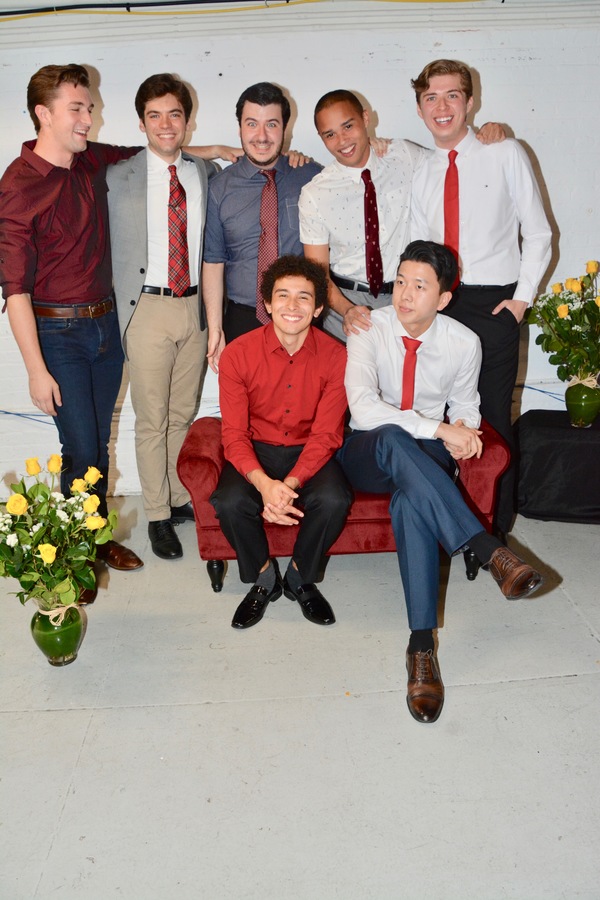 Christoper J. Essex, Joseph Valle-Hoag, Nick Manna, William Taitel, Will Brockman, Giancarlo Pinzon and Dongwoo Kang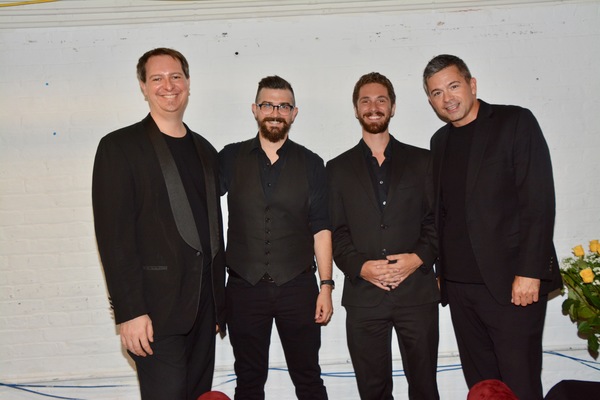 The Band-Jerry DeVore, Zak Eldridge, Jonathan Russell and John Fischer (Musical Director)

Jerry DeVore, Zak Eldridge, Jonathan Russell and John Fischer

The Ladies of Broadway's Rising Stars-Melanie Gettler, Stephanie Bacastow, Emily Royer, Maddy Waters, Brittneyann Accetta, Makyra Alexander, Gigi Encarnacion, Emily Janes, Emma Maxwell, Kelsey Lee Smith, Hannah Mount and Ashley Ryan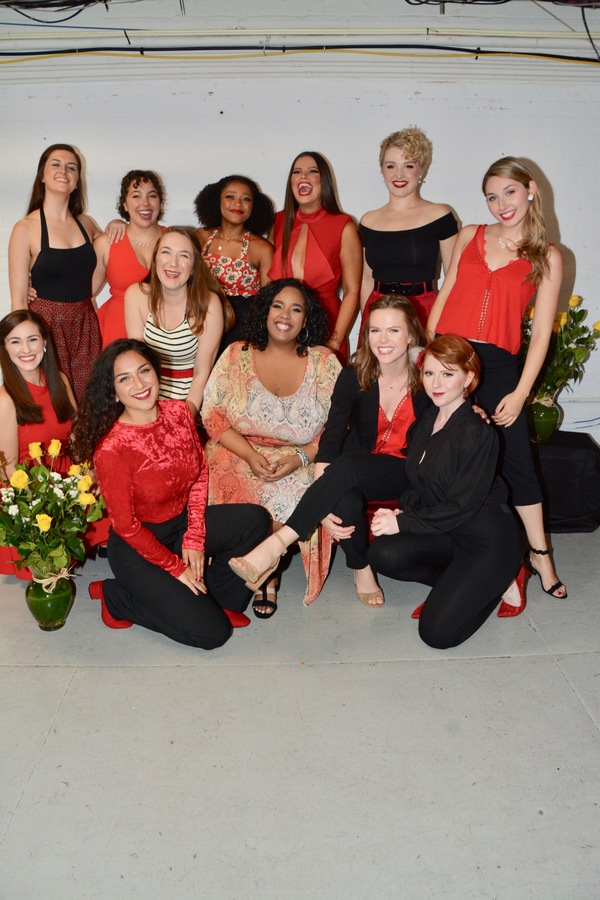 Melanie Gettler, Stephanie Bacastow, Emily Royer, Maddy Waters, Brittneyann Accetta, Makyra Alexander, Gigi Encarnacion, Emily Janes, Emma Maxwell, Kelsey Lee Smith, Hannah Mount and Ashley Ryan

Melanie Gettler, Stephanie Bacastow, Emily Royer, Maddy Waters, Brittneyann Accetta, Makyra Alexander, Gigi Encarnacion, Emily Janes, Emma Maxwell, Kelsey Lee Smith, Hannah Mount and Ashley Ryan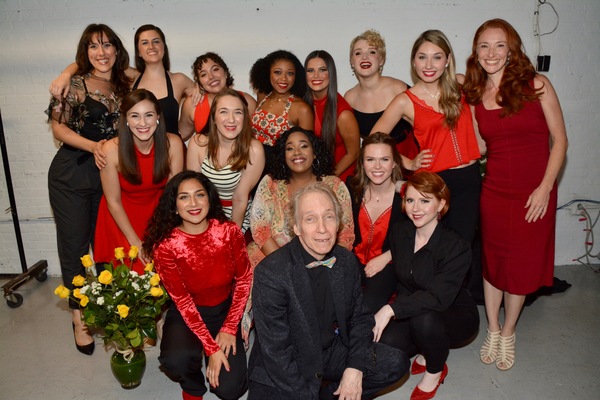 Scott Sigel joins the ladies of Broadway's Rising Stars-Melanie Gettler, Stephanie Bacastow, Emily Royer, Maddy Waters, Brittneyann Accetta, Makyra Alexander, Gigi Encarnacion, Emily Janes, Emma Maxwell, Kelsey Lee Smith, Hannah Mount and Ashley Ryan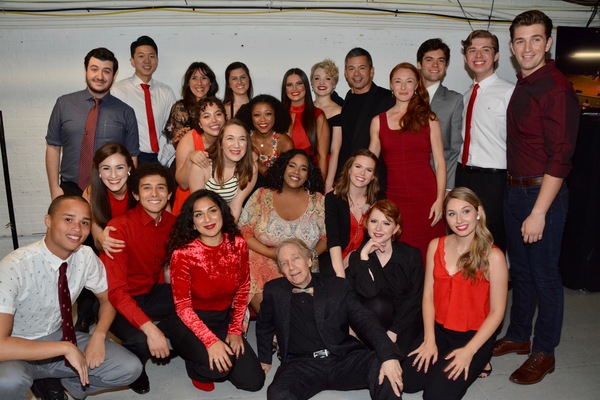 Scott Siegel joins tonight's cast that includes-Brittneyann Accetta, Makyra Alexander, Stephanie Bacastow, Will Brockman, Gigi Encarnacion, Christopher J. Essex, Melania Gettler, Emily Janes, Dongwoo Kang, Nick Manna, Emma Maxwell, Hannah Mount, Kyra Pemberton, Giancarlo Pinzon, Ashley Ryan, Emily Royer, Kelsey Lee Smith, William Taitel, Joseph Valle-Hoag and Maddy Waters

Scott Siegel, Farah Alvin, John Fischer, Nili Basman with the cast -Brittneyann Accetta, Makyra Alexander, Stephanie Bacastow, Will Brockman, Gigi Encarnacion, Christopher J. Essex, Melania Gettler, Emily Janes, Dongwoo Kang, Nick Manna, Emma Maxwell, Hannah Mount, Kyra Pemberton, Giancarlo Pinzon, Ashley Ryan, Emily Royer, Kelsey Lee Smith, William Taitel, Joseph Valle-Hoag and Maddy Waters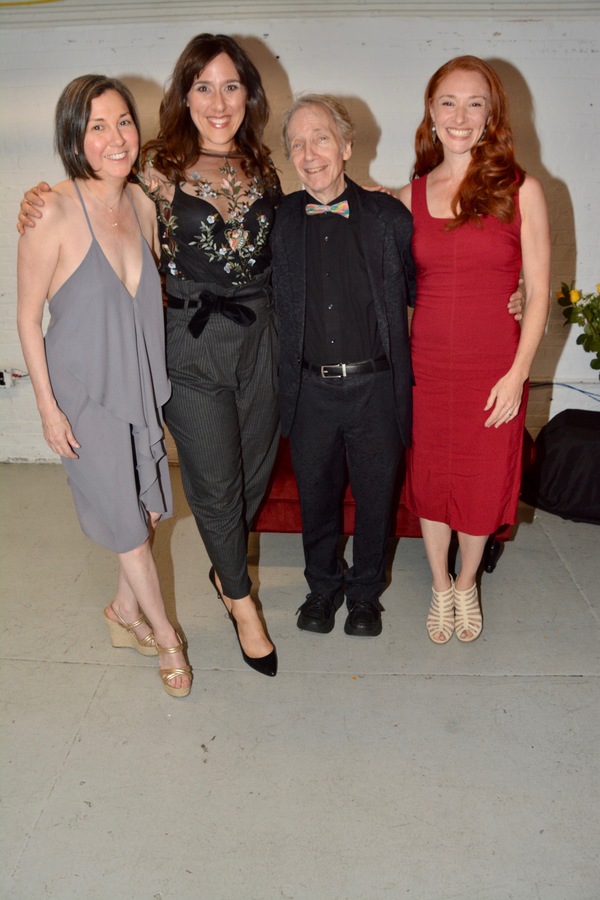 Holly Cruz (Associate Choreographer), Farah Alvin (Co-Director), Scott Siegel and Nili Bassman (Choreographer)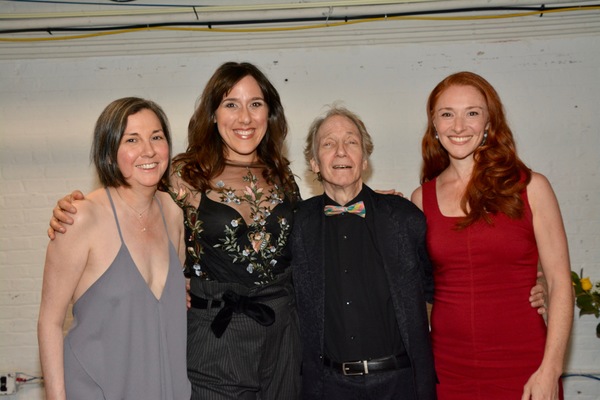 Holly Cruz, Farah Alvin, Scott Siegel and Nili Bassman

AMDA Students-Dongwoo Kang, William Taitel, Giancarlo Pinzon, Brittneyann Accetta, Gigi Encarnacion and Ashley Ryan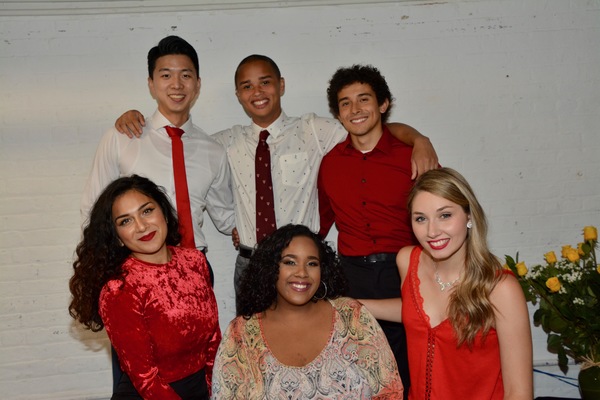 AMDA Students-Dongwoo Kang, William Taitel, Giancarlo Pinzon, Brittneyann Accetta, Gigi Encarnacion and Ashley Ryan

Emily Janes, Joseph Valle-Hoag and Stephanie Bacastow from Steinhardt

Emily Janes, Joseph Valle-Hoag and Stephanie Bacastow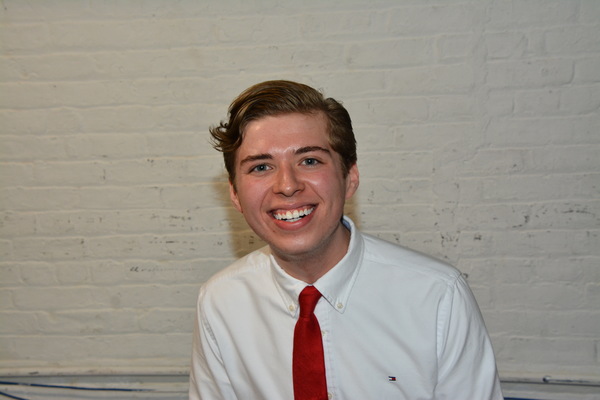 Will Brockman-NYU Tisch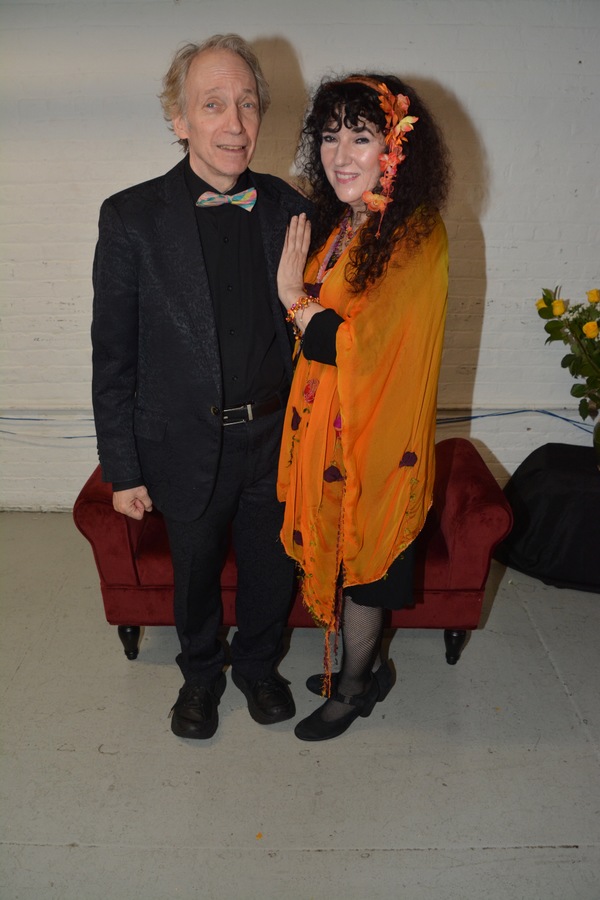 Scott Sigel and Barbara Siegel

Scott Siegel and Barbara Siegel

Gigi Encarnacion and Barbara Siegel

Gigi Encarnacion and Barbara Siegel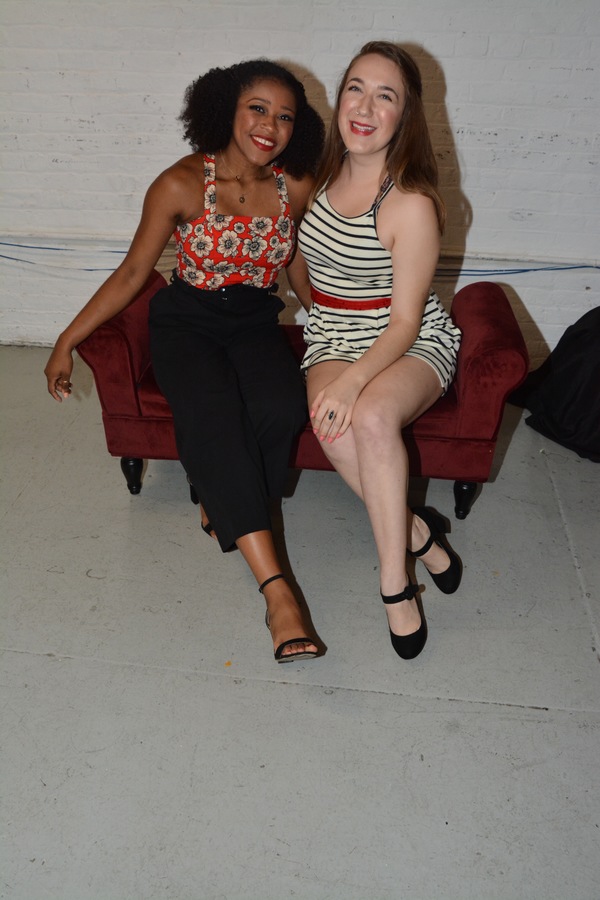 Makyra Alexander and Maddy Waters-Marymount

Makyra Alexander and Maddy Waters