Photo Coverage: BILLY ELLIOT Auditions New Ballet Girls
On Saturday, September 17, the Billy Elliot held an open call for the newest crop of ballet girls in front of the Broadhurst Theatre in Times Square, drawing out the most hopeful of young dancers in all shapes and sizes with expressive character and lots of personality. Ballet girls Maria May and Brianna Fragomeni, currently starring in the production, were on hand to cheer on the auditioners.
Below, BroadwayWorld brings you photo coverage of the special event!
Billy Elliot the Musical is the joyous celebration of one boy's journey to make his dreams come true. Set in a small town, the story follows Billy as he stumbles out of the boxing ring and into a ballet class, discovering a passion that takes him by surprise, and takes his whole family on an incredibly uplifting adventure.
For tickets and more information, visit www.billyelliotbroadway.com.
Photo Credit: Genevieve Rafter Keddy


Welcome to the Billy Elliot Ballet Girls Try Outs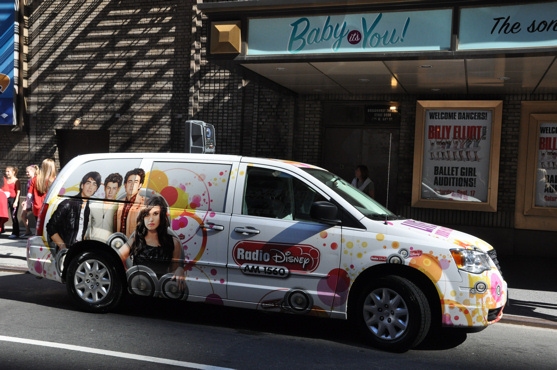 Radio Disney came by to help the girls limber up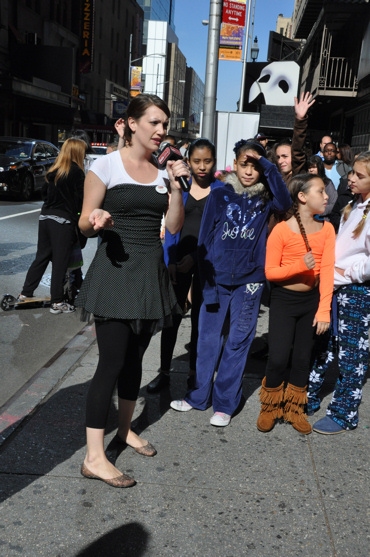 Jacquie of Radio Disney

Keeping the girls dancing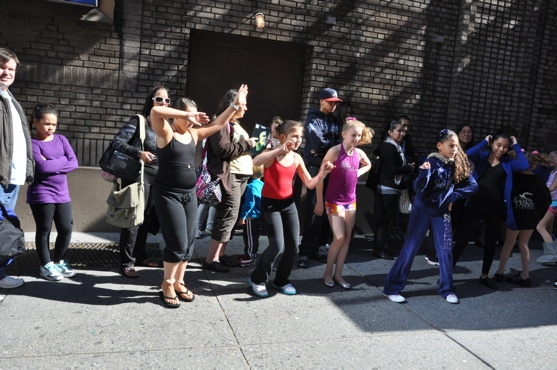 Hopeful future Ballet Girls

The girls sign in and get numbers

Maria May and Brianna Fragomeni come by to meet the girls

Maria May and Brianna Fragomeni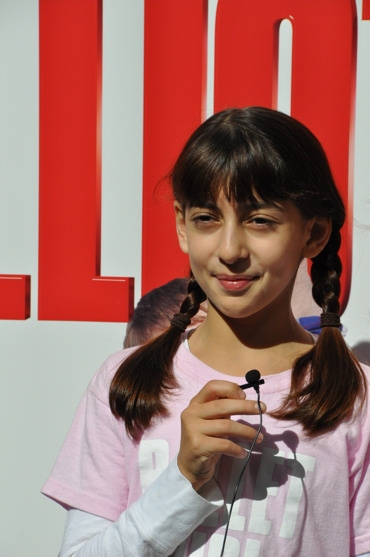 Maria May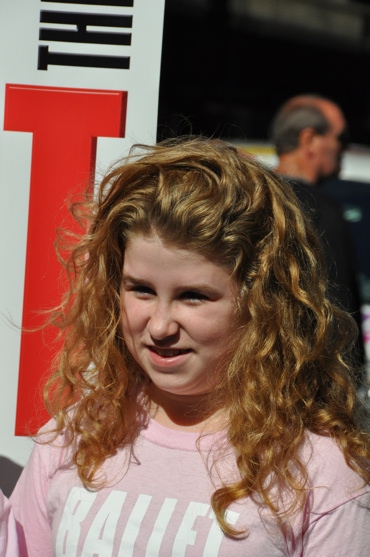 Brianna Fragomeni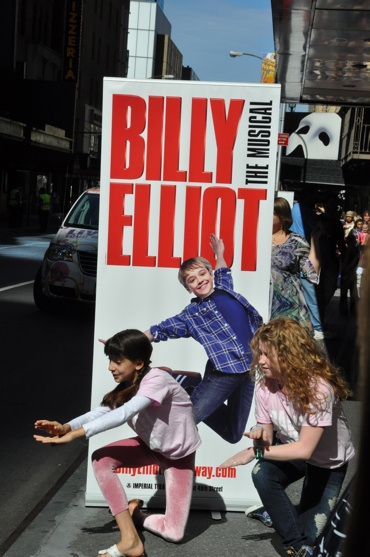 Maria May and Brianna Fragomeni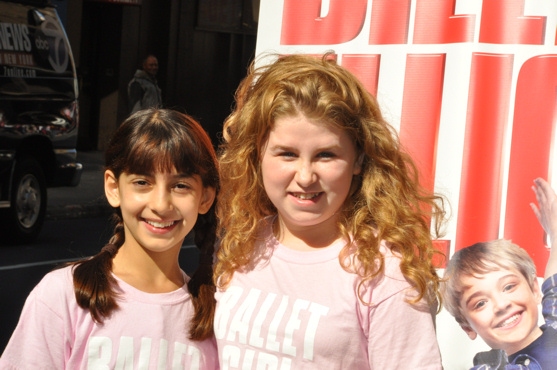 Maria May and Brianna Fragomeni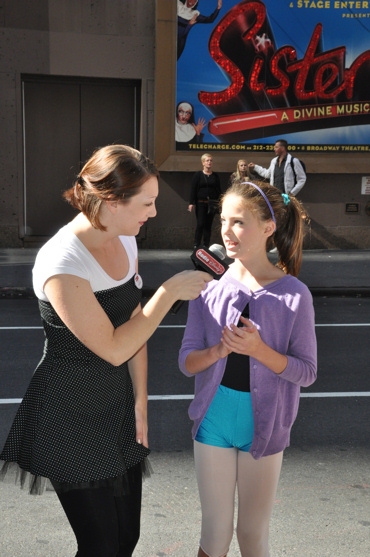 Jacquie interviewing girls on the audition line

Jacquie, Maria May and Brianna Fragomeni

Maria May and Brianna Fragomeni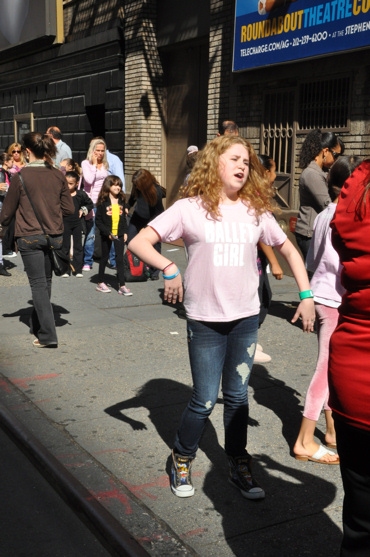 Brianna Fragomeni

Mary Giattino teaching the first group the ballet steps

Group #1 gets ready to try out

Future Ballet Girls
the try outs continue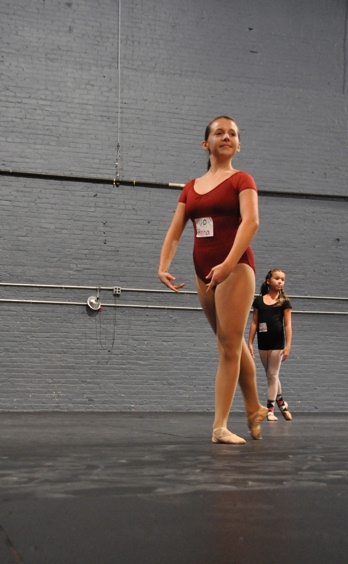 Tryouts for the Ballet Girls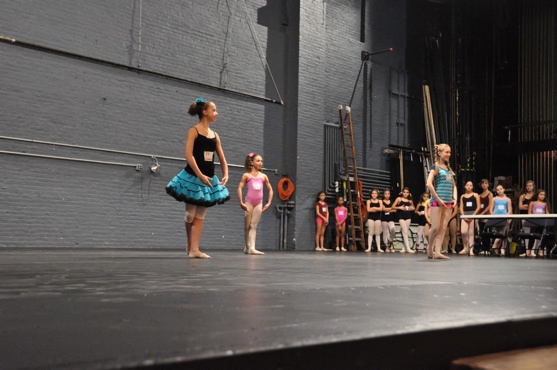 Tryouts for the Ballet Girls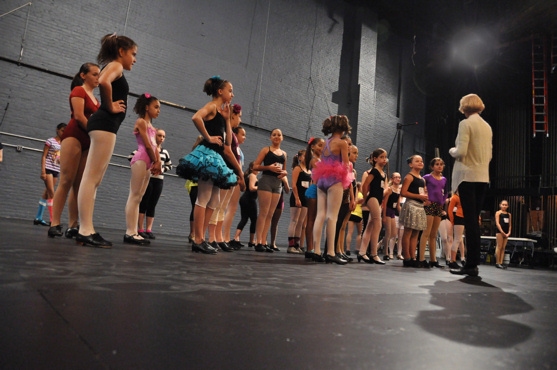 Nora Brennan talks to the girls before the tap auditions

Callie Carter and Mary Giattino teaching the girls the tap steps

Mary Giattino and the girls