Photo Coverage: BEYOND BROADWAY Composers Go Choral - Harnick, Schwartz, Lippa & More!
Essential Voices USA (EVUSA) presented BEYOND BROADWAY: COMPOSERS GO CHORAL at the DiMenna Space for Classical Music last night and Broadwayworld was there.
The evening featured ensemble music and conversation with composer/lyricists who have worked closely with conductor and music director Judith Clurmanand her Essential Voices USA. Guests included Sheldon Harnick, Larry Hochman, Andrew Lippa, Joshua Schmidt, Stephen Schwartz, Lynne Shankel, David Shire, Georgia Stitt, Jonathan Tunick, and Maury Yeston. Midge Woolsey hosted the evening. Tedd Firth was at the piano.
The evening is part of Essential Voices USA's The Composer Speaks programs which is a series of concerts in workshop format presented yearly byEssential Voices USA. At each concert, musical selections are first presented and performed in different formats, and each composer then discusses musical choices and compositional techniques with conductor Judith Clurman or with a guest host. Audience members are encouraged to ask questions and become part of the dialogue.
Featured during the evening will be the World Premiere of the revised score of Music (2009), a work for chorus and piano by the late Marvin Hamlisch. Clurman conducted the first performance in 2006 at The Juilliard School, and worked closely with the composer to edit the final version.
Photo Credit: Stephen Sorokoff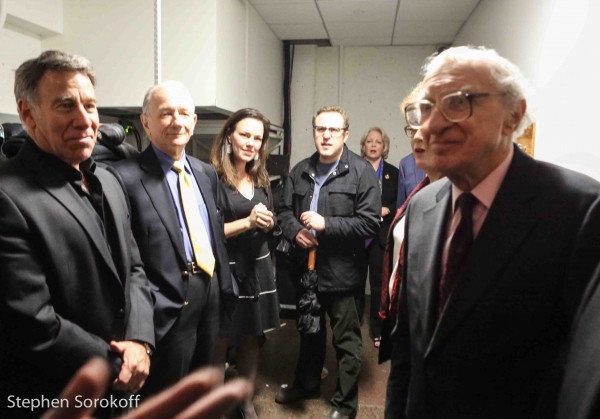 Beyond Broadway Composers Go Choral

Midge Woolsey, host, Maury Yeston, Sheldon Harnick, Larry Hochman, Andrew Lippa, Stephen Schwartz, Joshua Schmidt, Georgia Stitt, Johathan Tunick, David Shire

Judith Clurman

Stephen Schwartz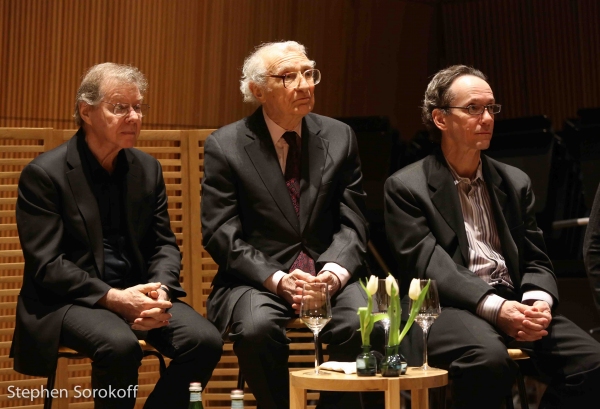 Maury Yeston, Sheldon Harnick, Larry Hochman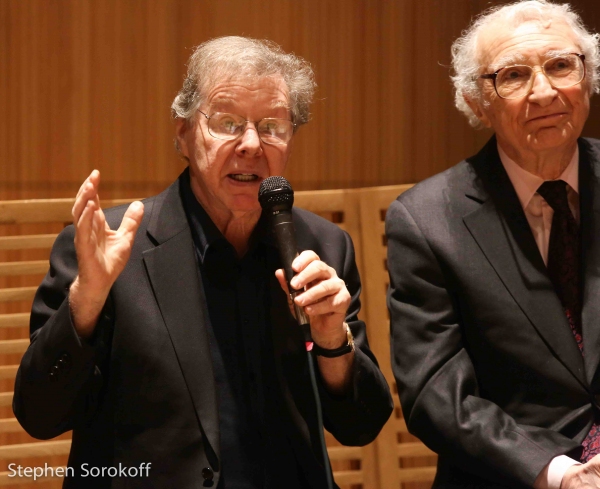 Maury Yeston & Sheldon Harnick

Georgia Stitt, Jonathan Tunick, David Shire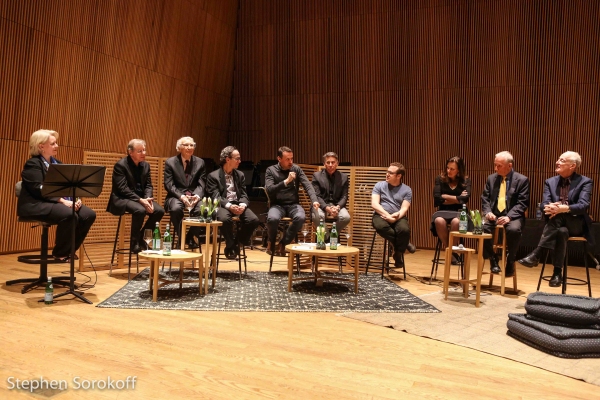 Middge Woolsey, Maury Yeston, Sheldon Harnick, Larry Hochman, Andrew Lippa, Stephen Schwartz, Joshua Schmidt, Georgia Stitt, Johathan tunick, David Shire

Georgia Stitt, Jonathan Tunick, David Shire

Judith Clurman, Essential Voices USA

Di Menna Space for Classical Music

Judith Clurman

Jacqueline Taylor & Tedd Firth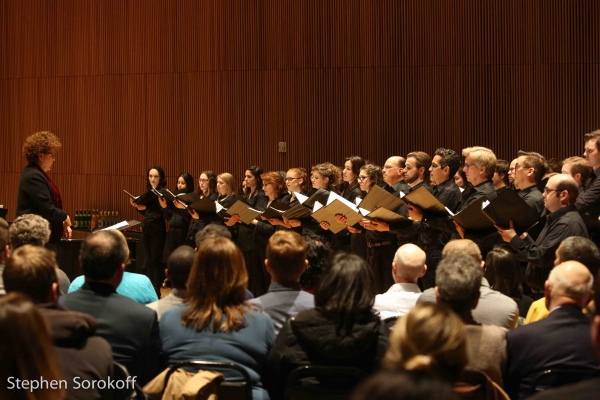 Judith Clurman & Essential Voices USA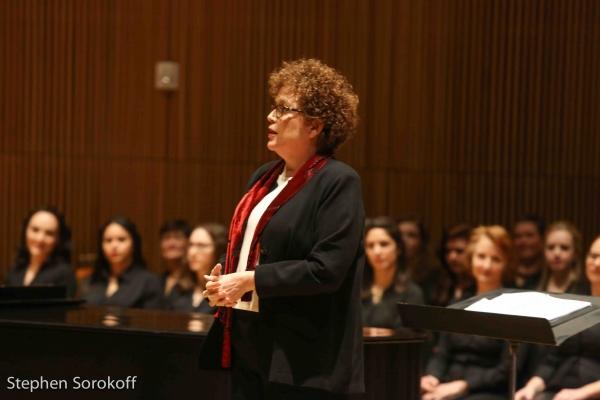 Judith Clurman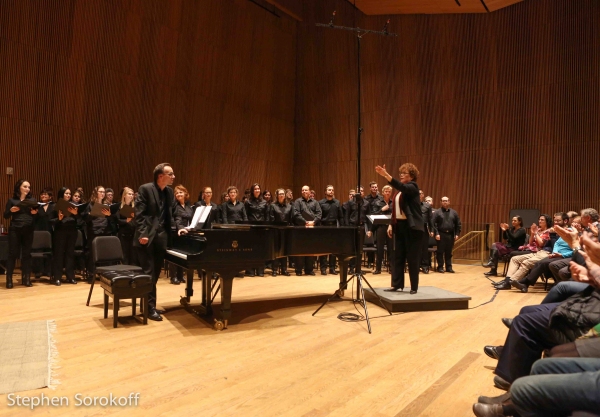 Essential Voices USA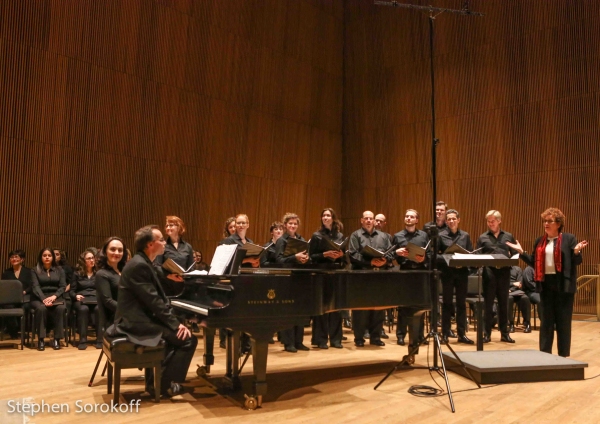 Judith Clurman

Composers Go Choral

Judith Clurman & Stephen Schwartz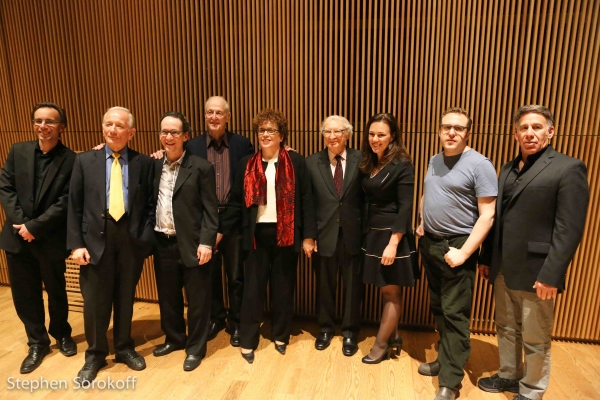 Tedd Firth, Jonathan Tunick, Larry Hochman, David Shire, Judith Clurman, Sheldon Harnick, Georgia Stitt, Joshua Schmidt, Stephen Schwartz

Judith Clurman & Georgia Stitt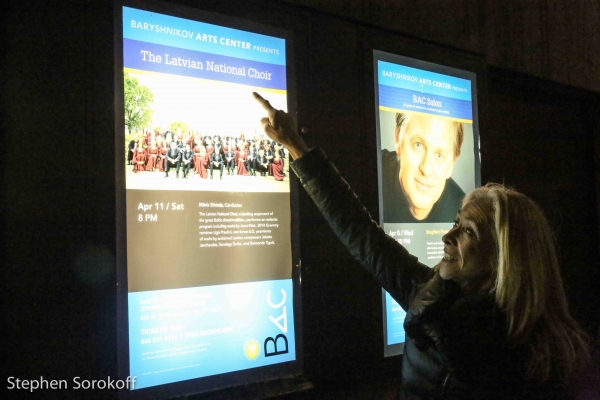 Di Menna Space For Classical Music