Photo Coverage: An Evening of Latin Rhythms
An array of stars sizzled through "An Evening of Latin Rhythms" at BB Kings Blues Club on November 20th. The one-night-only event benefited Broadway Cares / Equity Fights AIDS.
Hosted by Broadway legend Chita Rivera (The Dancer's Life, Chicago, West Side Story), the evening featured a cavalcade of Latin American Broadway, television and film stars including: John Leguizamo (Freak, Moulin Rouge), telenovela star Lupita Ferrer, Rosie Perez, Tony Award-winner Wilson Jermaine Heredia (Rent), Daphne Rubin-Vega (Les Miserables, Rent) Allen Hidalgo (Hot Feet), Wilson Cruz (LOGO TV's "Noah's Ark"), JusTina Machado (HBO's "Six Feet Under"), John Herrera (The Times They Are A-Changin'), Natalie Toro (Les Miserables), Saundra Santiago (TV's "The Sopranos" and Broadway's Nine) Pulitzer Prize-winning playwright Nilo Cruz, Doreen Montalvo and Tony Chiroldes (stars of next season's musical In The Heights), among others.

Grammy Award-winning trombonist Jimmy Bosch was just one of the band of All Star Mambo and Salsa musicians. The evening's music was orchestrated and conducted by four time Grammy Award-winner and Academy Award-nominee Ray Santos. The evening's musical journey spanned the jazz and mambo hits of the "Palladium era" through the Cuban "Salsa invasion" of the 1950s and 60s that continues to influence today's biggest Latin recording stars. A nineteen member ensemble of dancers from the worlds of Broadway and Latin Ballroom was highlighted by a rare appearance by the legendary original stars of Latin Ballroom - Augie and Margo Rodriguez.
Visit www.broadwaycares.org for more information.
Photos by Walter McBride/Retna Ltd.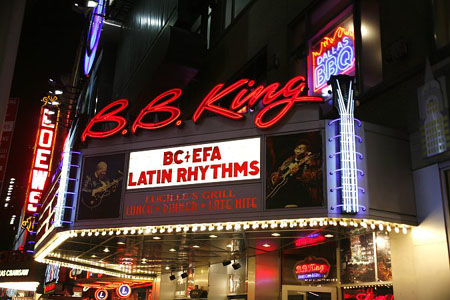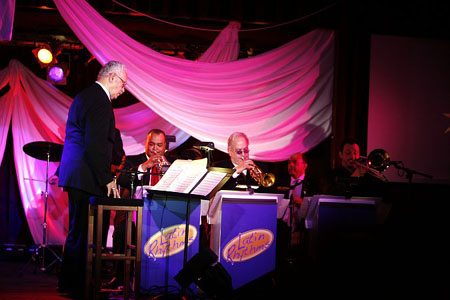 Ray Santos Orchestra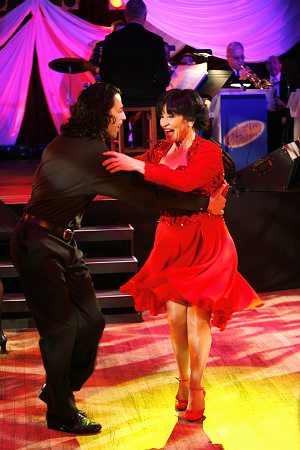 Richard Amaro and Chita Rivera

Chita Rivera and Richard Amaro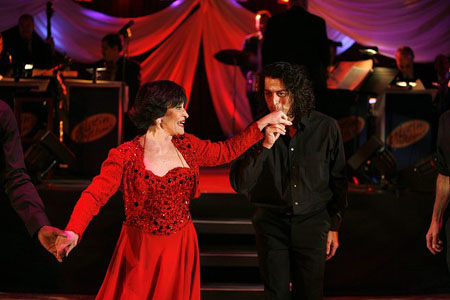 Chita Rivera and Richard Amaro

JusTina Machado

JusTina Machado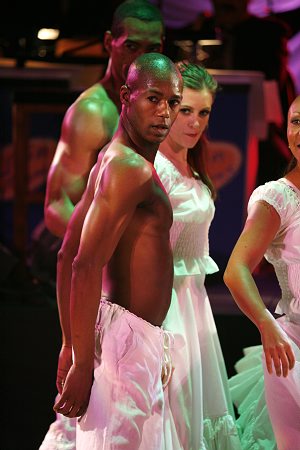 Ramon Flowers and dancers

Ramon Flowers and dancers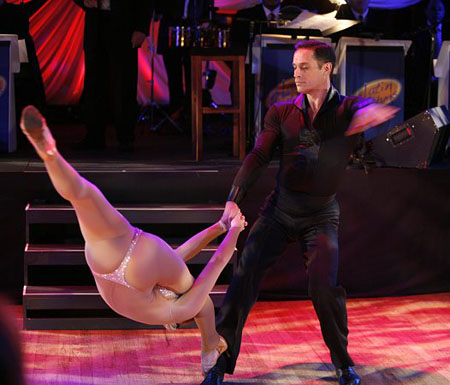 Katie Marlow and Billy Fajardo

Katie Marlow and Billy Farjado

Chita Rivera and Richard Amaro
Party

Irene Aram and Raymond del Barrio

Richard Amaro, Irene Aram and Raymond del Barrio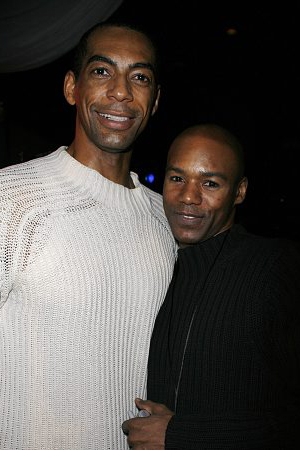 Russell Warfield and Ramon Flowers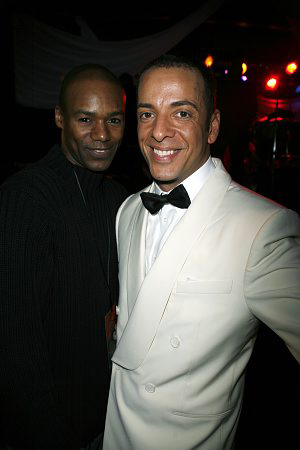 Ramon Flowers and Allen Hidalgo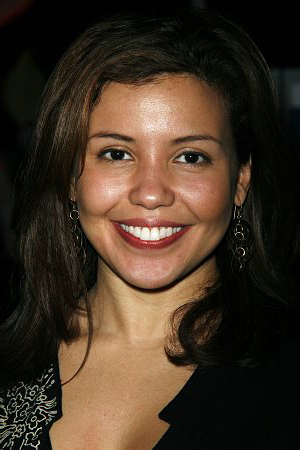 JusTina Machado

JusTina Machado

JusTina Machado and Irene Aram

Natalie Toro, Doreen Montalvo, Tony Chiroldes and Lupita Ferrer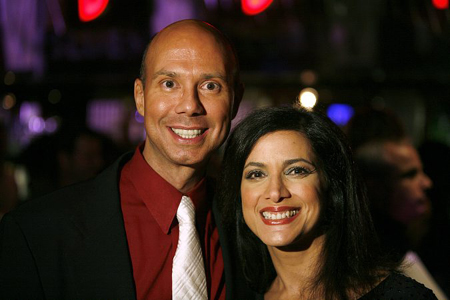 Richie Ridge and Saundra Santiago

Irene Aram and Daphne Rubin-Vega

Chita Rivera and Daphne Rubin-Vega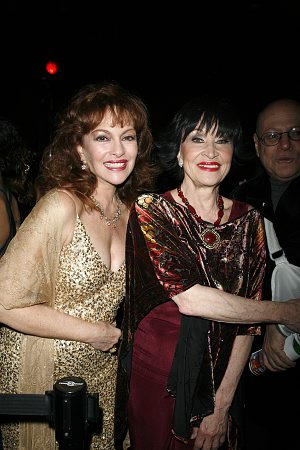 Lupita Ferrer and Chita Rivera

Chita Rivera and Ramon Flowers

Chita Rivera with Richie Ridge and Bradshaw Smith

Richard Amaro and Chita Rivera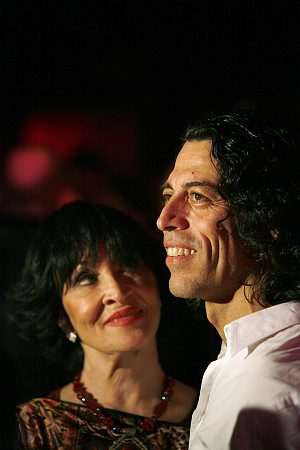 Chita Rivera and Richard Amaro
Related Articles