Photo Coverage: Altar Boyz Closing Curtain Call
The off-Broadway staple Altar Boyz, played its final performance on January 10, 2010 at its home, New World Stages after playing 2032 performances - cast members past and present were on stage and on hand to celebrate the show's success. It is the 9th longest running off-Broadway musical in history.
Altar Boyz featured Michael Kadin Craig, Lee Markham, Travis Nesbitt, Mauricio Perez, and Ravi Roth, and is directed by Stafford Arima and choreographed by Christopher Gattelli. Altar Boyz has music & lyrics by Gary Adler and Michael Patrick Walker with book by Kevin Del Aguila, based on a concept by Marc Kessler and Ken Davenport. It is the winner of the coveted Outer Critics Circle Award for Best Musical Off-Broadway.
For more information on the show, please visit www.altarboyz.com.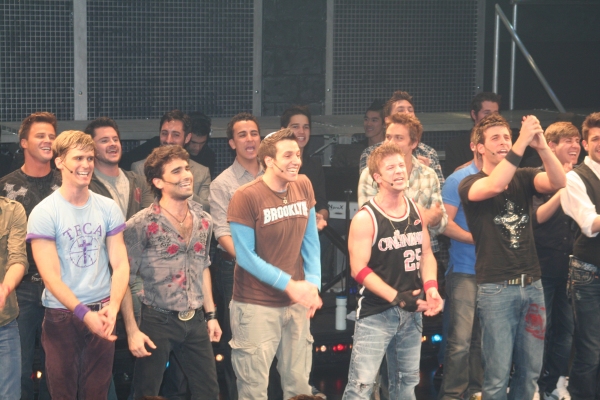 Travis Nesbitt, Mauricio Perez, Ravi Roth, Lee Markham, Michael Kadin Craig and previous cast members

Travis Nesbitt, Mauricio Perez, Ravi Roth, Lee Markham, Michael Kadin Craig and previous cast members

David Josefsberg, Kevin Kern, Ryan Duncan, Cheyenne Jackson, Andy Karl, Tyler Maynard and Shaun Taylor-Corbett

David Josefsberg, Kevin Kern, Ryan Duncan, Cheyenne Jackson, Andy Karl and Tyler Maynard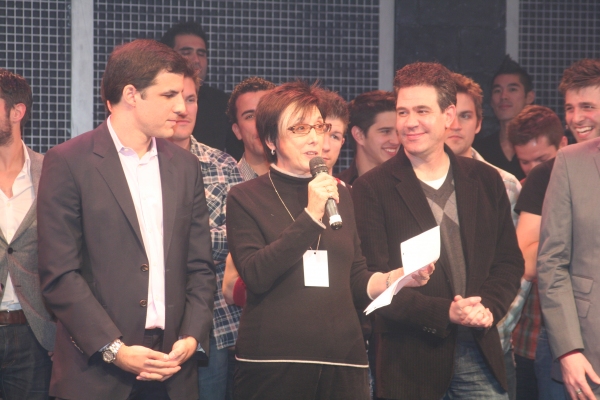 Co-Creator and Producer Ken Davenport,Producer Robyn Goodman, Book Writer Kevin Del Aguila and previous cast members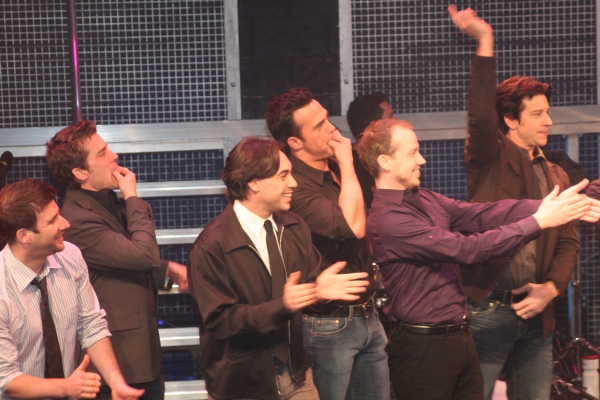 David Josefsberg, Kevin Kern, Ryan Duncan, Cheyenne Jackson, Tyler Maynard and Andy Karl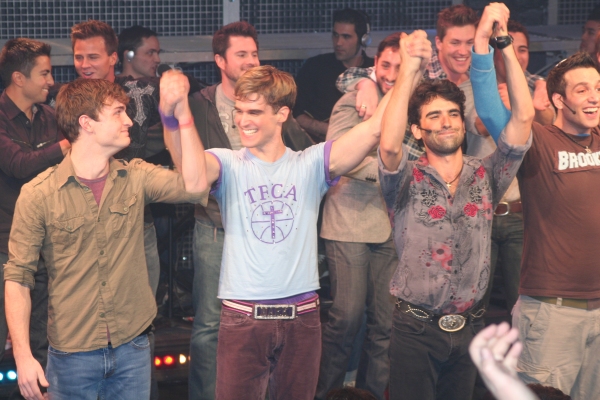 Mitch Dean, Travis Nesbitt, Mauricio Perez, Ravi Roth and previous cast members

Travis Nesbitt, Mauricio Perez, Ravi Roth, Lee Markham and previous cast members

David Josefsberg, Ryan Duncan and Co-Creator Marc Kessler

Kevin Kern, Marc Kessler, Tyler Maynard, Cheyenne Jackson and Andy Karl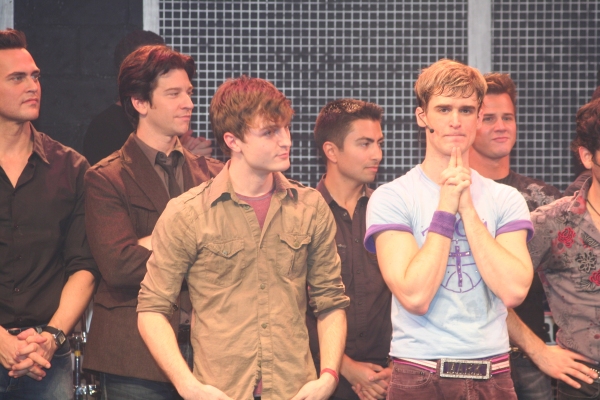 Cheyenne Jackson, Andy Karl, Mitch Dean, Shaun Taylor-Corbett, Travis Nesbitt and James Royce Edwards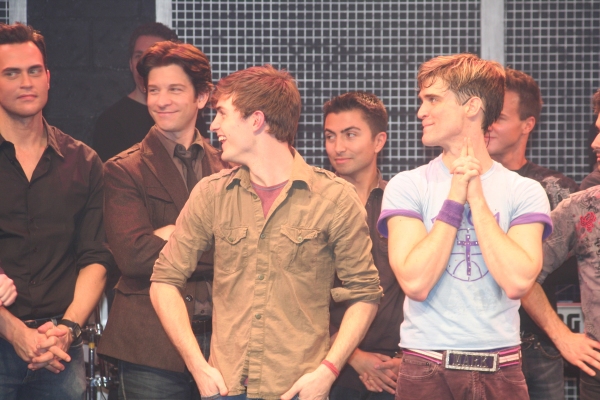 Cheyenne Jackson, Andy Karl, Mitch Dean, Shaun Taylor-Corbett and Travis Nesbitt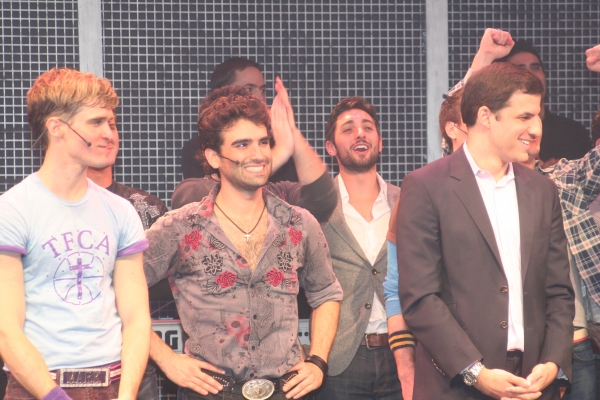 Travis Nesbitt, Mauricio Perez, Eric Schneider and Ken Davenport

Kevin Del Aguila, Michael Patrick Walker (Music & Lyrics), Director Stafford Arima and Lynne Shankel (Original Music Director) and previous cast members

Marc Kessler, Tyler Maynard, Cheyenne Jackson, Andy Karl, Mitch Dean and Shaun Taylor-Corbett

Marc Kessler, Tyler Maynard, Cheyenne Jackson, Andy Karl, Mitch Dean and Shaun Taylor-Corbett

Shaun Taylor-Corbett, Travis Nesbitt and James Royce Edwards

Mauricio Perez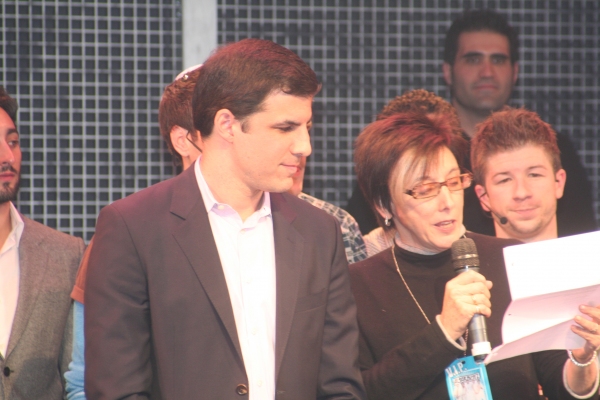 Ken Davenport, Robyn Goodman and Lee Markham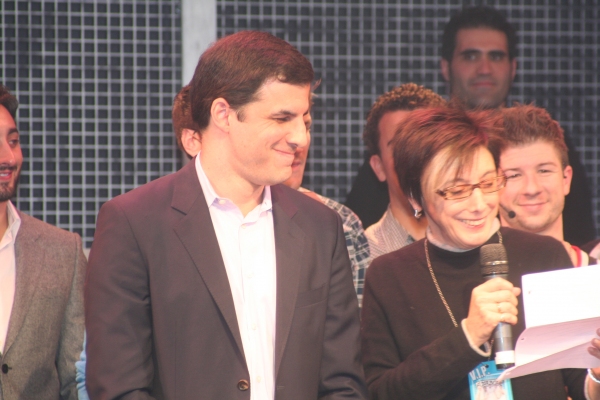 Ken Davenport, Robyn Goodman and Lee Markham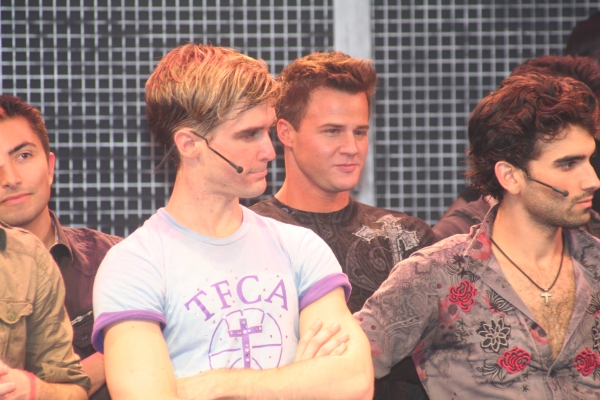 Travis Nesbitt, James Royce Edwards and Mauricio Perez

Ryan Duncan

Lee Markham, Robyn Goodman, Michael Kadin Craig and Tommaso Antico

David Josefsberg

Ken Davenport, Ravi Roth, Robyn Goodman, Michael Kadin Craig and previous cast members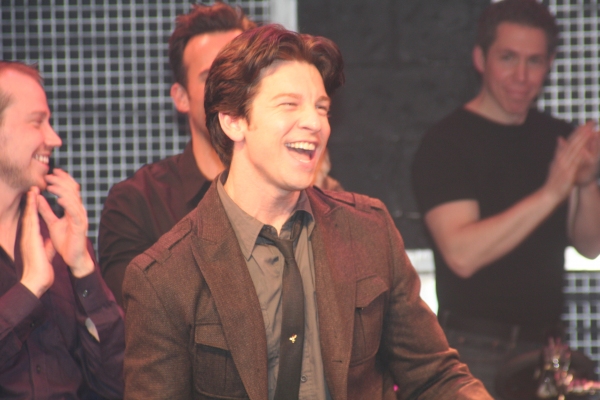 Andy Karl

Tyler Maynard, Cheyenne Jackson and Andy Karl

Tyler Maynard, Cheyenne Jackson and Andy Karl

Mauricio Perez, Ken Davenport, Robyn Goodman and previous cast members

Ryan Duncan, Kevin Kern and Tyler Maynard

Ryan Duncan, Marc Kessler, Tyler Maynard, Cheyenne Jackson, Andy Karl and Mitch Dean

Ryan Duncan, David Josefsberg, Kevin Kern and Tyler Maynard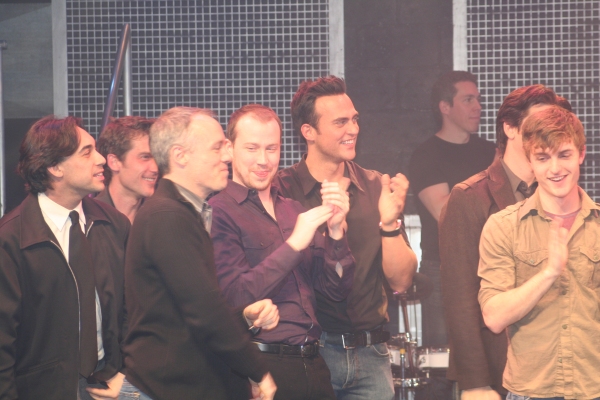 Ryan Duncan, Kevin Kern, Marc Kessler, Tyler Maynard, Cheyenne Jackson and Mitch Dean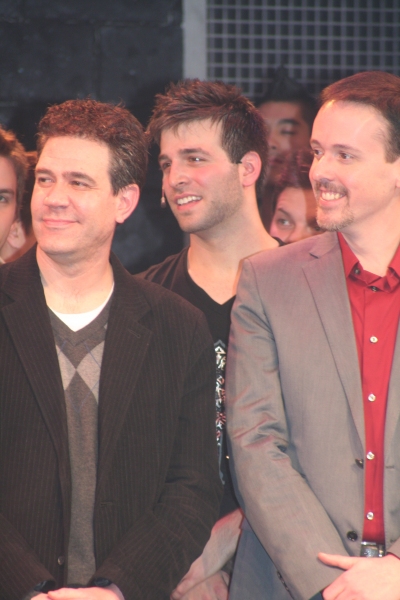 Kevin Del Aguila, Michael Kadin Craig and Michael Patrick Walker

Ken Davenport, Robyn Goodman, Kevin Del Aguila and Gary Adler (Music & Lyrics)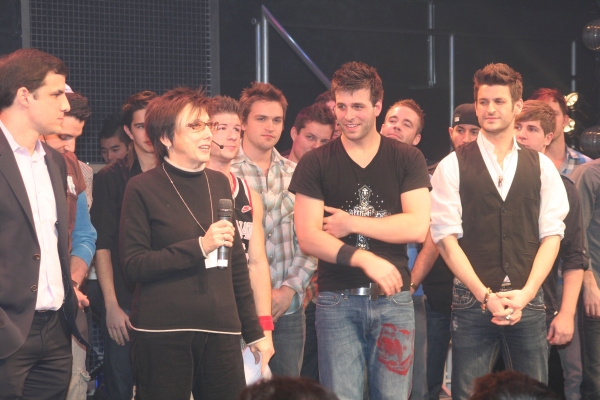 Ken Davenport, Robyn Goodman, Lee Markham, Michael Kadin Craig, Tommaso Anico and previous cast members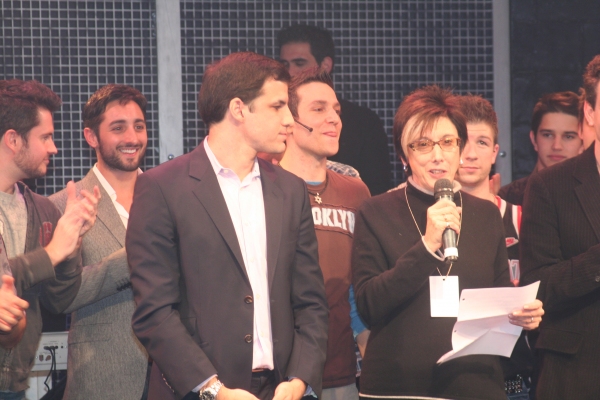 Eric Schneider, Ken Davenport, Ravi Roth, Lee Markham and Robyn Goodman


Related Stories