Photo Coverage: 21st Annual MAC Awards
The 21st Annual MAC Awards were presented at B.B. Kings Blues Club on May 1st.
Billy Stritch, Kristine Zbornik, Mary Foster Conklin, John Bucchino, and Lina Koutrakos were among this year's winners. The event, directed by Phil Geoffrey Bond, was co-sponsored by Cabaret Scenes Magazine.  Adam Feldman, cabaret critic of Time Out New York, presented TONY's annual "Special Achievement MAC award" to Leslie Kritzer for her Joe's Pub Show, "Leslie Kritzer Is Patti LuPone at Les Mouches."  Karen Mason, American Songbook at Lincoln Center and Seth Rudetsky (for Seth's Broadway Chatterbox) received 2007 Board of Director Awards, while Jan Wallman and Dody Goodman received Lifetime Achievement Awards.
Visit www.macnyc.com for more information.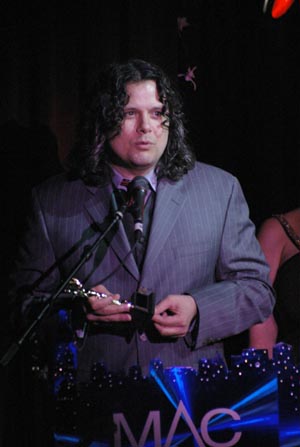 Rob Langeder - Male New York Debut Winner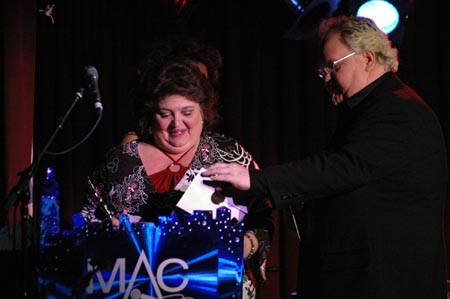 Esther Beckman - Female New York Debut Winner

Joan Rivers and Jan Wallman - 2007 MAC Lifetime Achievement Winner

Jan Wallman

Melissa Errico and Jana Robbins

Mary Foster Conklin - Jazz Recording Winner

Laurie Krauz - Winner, Female Jazz Vocalist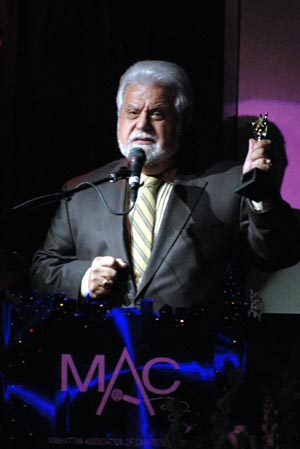 John DeMarco - Winner, Male Jazz Vocalist

Jimmy James - Winner, Impersonation

Trudi Mann - Winner, Variety Production/Recurring Series

"Johnny Mercer Sings" - Revue Winner

Poppi Kramer - Stand-Up Comic, Female, Winner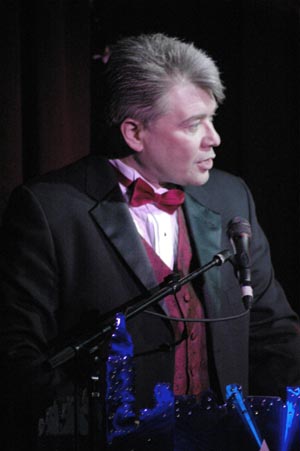 Richard Skipper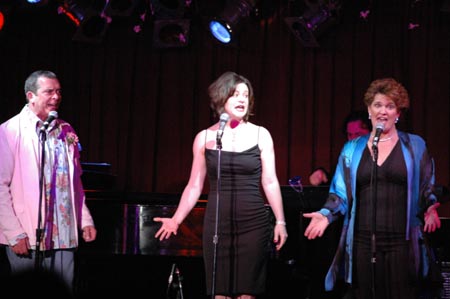 Jay Rogers, Lindsey Alley and Leslie Anderson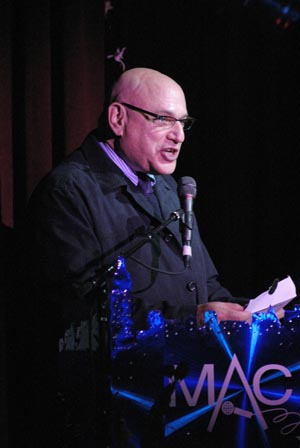 Henry Krieger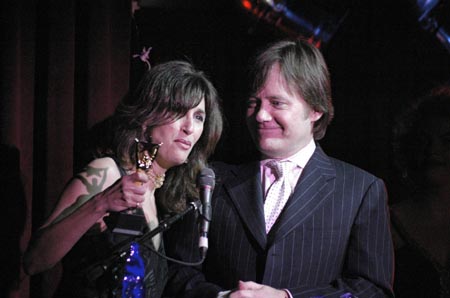 Barbara Fasano and Eric Comstock - Vocal Duo or Group Winners

Kristine Zbornik - Winner, Musical Comedy Performer, Female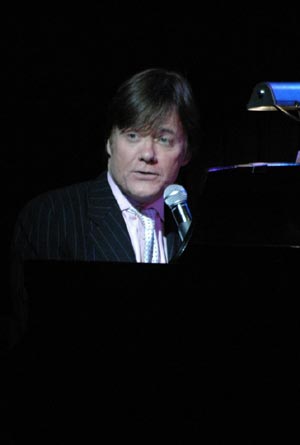 Eric Comstock

Nancy Slusser, Lindsey Alley, Julie Reyburn, Gabrielle Stravelli and Alysha Umphress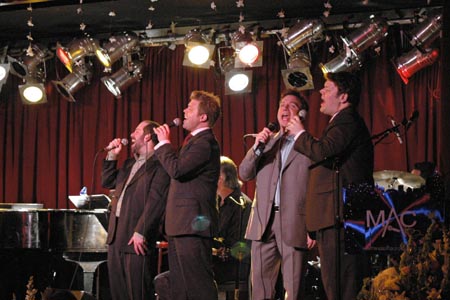 David Gurland, Brandon Cutrell, Eddie Varley and Eric Pickering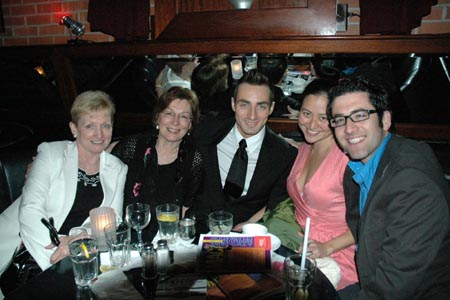 Barbara Nevins, Christine Merkle, Scott Nevins, Marissa Kamin and Ben Rimalower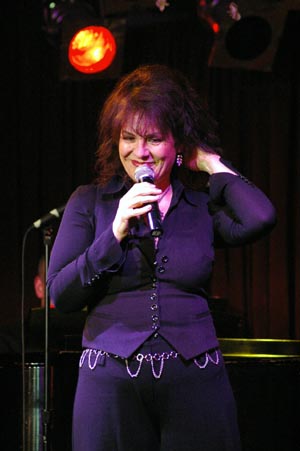 Lina Koutrakos - Winner, Director

Judy Barnett - Major Jazz Vocalist Winner

Lina Koutrakos - Winner, Major Artist, Female

Billy Stritch - Winner, Major Artist, Male

Eric Comstock and Barbara Fasano - Winner, Female Vocalist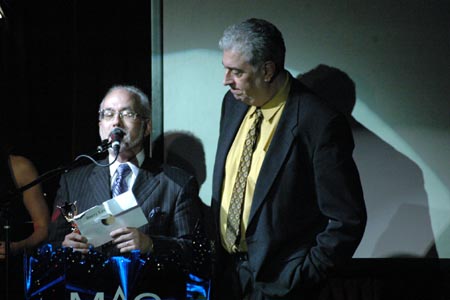 Barry Levengren and Scott Barbarinio

Lisa Asher, Julie Reyburn and Brandon Cutrell

John Bucchino - Winner for Song "A Beautiful Mistake"

Barbara Fasano - Winner, Recording, "Written in the Stars"

Sidney Myer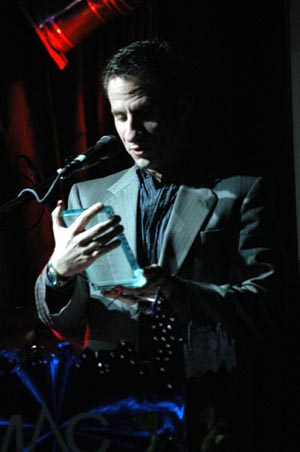 Seth Rudetsky - Winner, Board of Directors Award for Seth's Broadway Chatterbox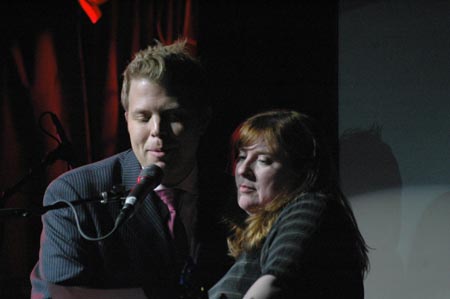 Brandon Cutrell
and Karen Mack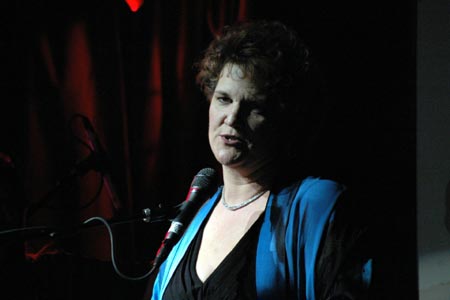 Leslie Anderson - Piano Bar/Restaurant Singing Entertainer Winner

Jerry Scott - Piano Bar/Restaurant Hotel Lounge Instrumentalist Winner

Leslie Orofino

Stephen Schwartz and John Bucchino

Tedd Firth - Musical Director, Winner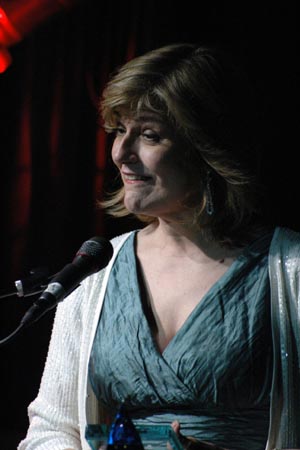 Karen Mason - 2007 MAC Board of Directors Award Winner