Philharmonic Orchestra of the Americas Announces Suspension of Operations
Chairman of the Board Martin F. Lewis announced today that the Philharmonic Orchestra of the Americas (POA) will suspend operations for the upcoming 2011-12 season. The decision resulted from a substantial increase in operating costs, compounded by the anticipated decrease in corporate funding and government support.
"The orchestra recently completed a successful 2010-11 season and as a result, said Mr. Lewis, "POA currently has a balanced budget, but the fundraising outlook for the coming year is highly uncertain, and therefore the Board has made the prudent decision to delay all future projects until economic conditions improve and a solid financial plan is in place. We regret the need to take this course, but feel it is the most responsible action when it comes to protecting the orchestra's future." "I am most grateful to the orchestra members, the staff and all sponsors and volunteers for their support throughout these years that enabled us to undertake such wonderful projects that enriched us both personally and professionally", says POA Founder and Music Director Alondra de la Parra. "Therefore, aware of the responsibility that we have to both the orchestra members and the public, we understand the risks involved in undertaking new projects. We feel compelled to stand-by our Board's decision, so that POA can continue serving as a platform for future generations of talented musicians." About Philharmonic Orchestra of the AmericasThe Philharmonic Orchestra of the Americas (POA) was founded in 2004 by then-23 year old Mexican conductor and pianist Alondra de la Parra, and is now an international symphony orchestra serving as a platform to showcase young composers and performers from the Americas. POA itself comprises the next generation of emerging classical music talent. The majority of orchestra members are under age 35 and hail from 22 different countries. Since its inception, POA has performed for the President of Mexico; has been hosted at the White House, the Mexican Embassy, and the Canadian Consulate; has given concerts for over 30,000 audience members in New York, Mexico City, Guadalajara, Oaxaca, Dallas, and Washington, DC, among other cities; has provided important New York City debut opportunities to 20 emerging soloists from the Americas, including Elena Urioste, Jade Simmons, Denise Djokic, Ben Capps, Edward Burns, Pablo Sainz Villegas and Daniel Andai; has performed 10 world premieres by composers from the Americas, including works by Arturo Marquez, Enrico Chapela, Eugenio Toussaint, Eduardo Gamboa and Jan Jarvlepp; has established an international Young Composers' Competition with premiers of works by Martin Capella and José Alberto Sanchez-Ortiz; and has initiated the innovative Niños arts and education program for underprivileged youth in the United States and Mexico culminating in 12 new works written by the students premiered over the course of four public performances. The orchestra has toured Mexico frequently, presented annual concert seasons in New York City, and performed each summer at the Music Festival of the Americas in Stowe, Vermont. POA has also been orchestra-in-residence at the prestigious Napa Valley Festival del Sole, collaborating with violinist Sarah Chang and actor Robert Redford, and has been featured at the Latin Grammy Awards. The orchestra also performed at the Walt Disney Concert Hall in Los Angeles in collaboration with Gustavo Santaolalla and Bajofondo. The orchestra's first commercial recording for Sony Music, "Mi Alma Mexicana," went Platinum in Mexico, and the second album, "Travieso Carmesí" was recently released.

Related Stories
More Hot Stories For You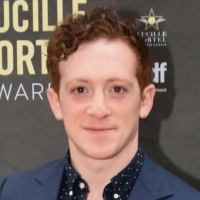 Wake Up With BWW 12/8: Ethan Slater Joins WICKED Movie, and More!

December 8, 2022

Top stories include Ethan Slater joining the cast of the Wicked movie as Boq. Plus, casting has been announced for the Broadway productions of Bad Cinderella and Good Night, Oscar. 
---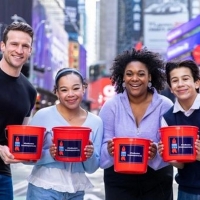 Red Bucket Fall Fundraising Campaign Raises $5,107,791 for BC/EFA; THE MUSIC MAN Tops All Fundraisers

December 7, 2022

Broadway Cares/Equity Fights AIDS' in-theater Red Bucket fundraising concluded its fall campaign with 36 Broadway, Off-Broadway and national touring productions raising $5,107,791 to provide meals and medication, health care and hope for those living with HIV/AIDS, dealing with COVID-19 or facing other debilitating illnesses this holiday season.
---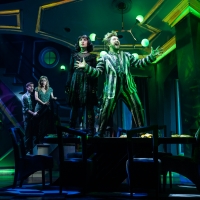 BEETLEJUICE Enters Final Four Weeks of Performances on Broadway

December 7, 2022

It is your last chance to see Broadway's BEETLEJUICE, which will continue haunting Broadway's Marquis Theatre for 4 more weeks only through Sunday, January 8, 2023.
---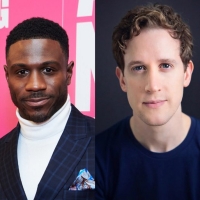 Marchánt Davis, Alex Wyse & More Join Sean Hayes Led GOOD NIGHT, OSCAR; Full Cast Announced

December 7, 2022

Good Night, Oscar starring Sean Hayes, announced that Marchánt Davis (Ain't No Mo'), Alex Wyse (Waitress), Sam Bell-Gurwitz (Good Night, Oscar in Chicago), Postell Pringle (A Free Man of Color), and Max Roll (Mrs. Warren's Profession) will be joining the company on Broadway.
---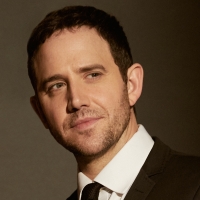 Santino Fontana to Step Into the Cast of A MAN OF NO IMPORTANCE This Week

December 7, 2022

Tony Award winner Santino Fontana (Tootsie) will perform in the role of Father Kenny in Classic Stage Company A Man of No Importance, starting tonight, December 7.
---