Modernized French-Language LES MISERABLES Series is in the Works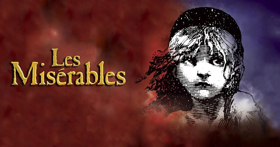 Elephant, a Paris-based group of creatives in film, TV, and digital media, will pitch a modernized Les Miserables series at Canneseries, according to Variety. The series will be the first French adaptation of Les Miserables in over two decades.
Executive producer Guillaume Renouil thinks a TV series is a way to adapt Victor Hugo's original story BEYOND a two-hour production or film.
"All the previous adaptations have concentrated on the story of Valjean's destiny and redemption," Renouil explained to Variety, "but 'Les Miserables' is a lot more than that.
A series format will allow us to go deeper in others characters' storylines: Fantine, Cosette, the Thenardier's, Javert, Marius, Gavroche, etc. All these characters will be developed over THE 20 years of the story."
The bible for season one of the series is finished, and contains an episode-by-episode story arc.
Read more here.
Les Miserables is a French historical novel by Victor Hugo, first published in 1862, that is considered one of the greatest novels of the 19th century. The novel has been adapted into a musical, as well as multiple films and a miniseries.