Kent Tritle Named Director of Music/Organist at Cathedral of St. John the Divine
The Cathedral of Saint John the Divine has announced the appointment of Kent Tritle, one of America's leading choral conductors and organ virtuosos (he is organist of the New York Philharmonic), as its next Director of Cathedral Music and Organist, to begin his tenure on September 1. He succeeds former director Bruce Neswick, who will join the faculty of the Indiana University Jacobs School of Music as associate professor of music (organ).
Tritle has been Director of Music Ministries at St. Ignatius Loyola Church in Manhattan since 1989, where he oversaw a program of more than 400 services annually, led the church's professional choir, and developed a 45-voice volunteer parish choir. With graduate and undergraduate degrees from The Juilliard School in organ performance and choral conducting, Tritle also directs the Oratorio Society of New York and Musica Sacra, and is Director of Choral Activities at the Manhattan School of Music and a member of the graduate faculty of The Juilliard School - capacities in which he will continue. "It is with great joy that I accept the position of Director of Cathedral Music at the Cathedral of St. John the Divine," said Tritle. "I have always loved the Cathedral; its place, its mission, and its musical legacy, and I am thrilled to embark with the Cathedral staff on an adventure to take the music program to even greater heights. It is with tremendous gratitude and great emotion that I leave the Church of St. Ignatius Loyola after 22 amazing and exhilarating years as Director of Music Ministries. I will always be grateful to the parishioners and staff, colleagues and friends with whom I was able to work and build that church's music program."The music program at the Cathedral, always a primary focus for the Cathedral and The Cathedral School, will be expanded under Tritle's new leadership. Tritle will focus on developing the Cathedral choirs, in both liturgical and concert settings, and raising the profile of the concert series. Tritle comes to the Cathedral three years after its post-fire rededication and the restoration of its Great Organ, one of the world's most renowned instruments. Built in 1911 by Earnest M. Skinner, and enlarged and rebuilt in 1954 by G.
Donald Harris
on of The AEolian Skinner Organ Company, the Great Organ is forged from the genius of two of America's foremost organ-builders."I could not be more excited by this opportunity to bring Kent Tritle to the Cathedral -he's a gifted musician and a person of deep faith," said Cathedral Dean, the Very Reverend Dr. James A. Kowalski. "Kent Tritle is a great organist whose ongoing love affair with choral music has been a sign of God's love. He creates fabulous ways to worship God."Chartered as "a house of prayer for all people," the Cathedral seeks to give vo
Ice T
o the wide diversity of the world-wide Anglican Communion and its various musical traditions, and to musicians and composers of other faiths and traditions. Tritle will work at the Cathedral with such various artists in residence as the Forces of Nature ensemble and the Paul Winter Consort. He will direct the internationally revered St. Francis Day and Blessings of the Animals and Earth Mass; the music of such major feasts as Christmas and Easter, including the majestic pageantry and solemnity of Cathedral liturgies; and serve as director, mentor and inspiration to Cathedral school and adult choristers.

Related Stories
More Hot Stories For You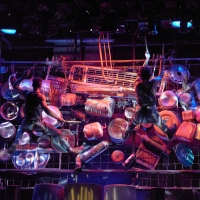 STOMP Will Close in New York City Next Month After Nearly 29 Years

December 6, 2022

The award-winning percussion, rhythm and comedy sensation, STOMP will end its (almost) 29-year run on January 8, 2023. STOMP's North American and European tours will continue to run.
---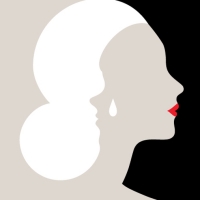 EVITA Revival Will Be Produced at A.R.T. in May 2023

December 6, 2022

A new revival of Andrew Lloyd Webber and Tim Rice's rock opera Evita is headed to the American Repertory Theater (A.R.T.) at Harvard University in May 2023, led by Terrie and Bradley Bloom Artistic Director Diane Paulus and Executive Director Kelvin Dinkins, Jr. The A.R.T., in association with Shakespeare Theatre Company, will produce Evita May 14 - July 16, 2023 at the Loeb Drama Center in Harvard Square.
---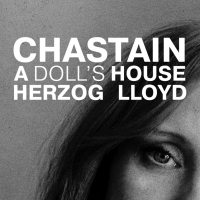 Tickets On Sale Now For A DOLL'S HOUSE Starring Jessica Chastain

December 6, 2022

Tickets for the upcoming Broadway revival of A Doll's House, starring Academy Award winner Jessica Chastain, are now on sale to the general public.
---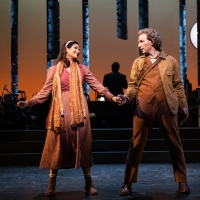 INTO THE WOODS Will Bring Broadway Cast to Cities Across America

December 6, 2022

The Broadway revival of James Lapine and Stephen Sondheim's Into the Woods, which concludes its engagement at the St. James Theatre on January 8, play engagements in select cities across the United States. Learn more about the cast, where the show will be, how to get tickets, and more!
---
VIDEO: Lea Michele Sings 'I'm the Greatest Star' From FUNNY GIRL and Shares She's Heard From Barbra Streisand

December 6, 2022

Lea Michele performed 'I'm the Greatest Star' from Funny Girl on Late Night With Seth Meyers on Monday, December 5. The episode aired from 12:35-1:35 a.m. ET on NBC is available to stream today on Peacock.
---