Karen Mason, Richard Todd Adams, and More Set For NiCori Studios & Productions' Winter Gala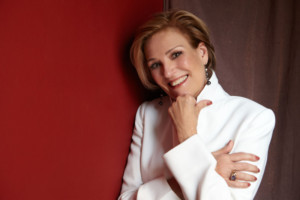 NiCori Studios & Productions is proud to announce the Third Annual Winter Gala on Friday, February 15 at 7pm at the The Unitarian Universalist Congregation at Montclair.
Performers to include Karen Mason (Broadway's WONDERLAND, MAMMA MIA!, SUNSET BOULEVARD, HAIRSPRAY, Jerome Robbins' BROADWAY, CARNIVAL, TORCH SONG TRILOGY and PLAY ME A COUNTRY SONG), Lisa Viggiano (BroadwayWorld Award Winning Singer), Gregory Omar Osborne (Choreographer/Singer/Dancer), Richard Todd Adams (Broadway's THE WOMAN IN WHITE, THE PIRATE QUEEN, CATS), Meg Flather (Bistro & MAC Award Winning Singer/Songwriter), David Sabella (Broadway's CHICAGO).
All performers are subject to change. The evening will be hosted by Commedian and Singer - Warren Schein with Musical Direction by Corey Wachala and will feature Wilhelmus Sapanaro on bass and Michael Advensky on drums.
Headed by Artistic Director and four time Tony Award Nominee for Excellence in Theatre Education, Corinna Sowers Adler and Executive Director, Nicholas Adler, NiCori Studios & Production's mission is to Educate, Inspire and Entertain.
To fulfill this mission, NiCori has produced several Off-Broadway shows and cabaret performances in Manhattan and the surrounding areas. The main focus of the studio is Educational Theater. NiCori offers three semesters of classes which all culminate in full performances. The fall semester, which just concluded, focused on inclusiveness and ensemble. Teen students just wrapped up the last semester with CHICAGO - The High School Edition, while NiCori Kids presented the musical Wiley and the Hairy Man. For teens, the spring semester, which begins on February 20th is a completely immersive cabaret masterclass which introduces students to brand new play writes and composers with an opportunity to perform at Don't Tell Mama in New York City. NiCori Kids Cabaret begins on February 27th and will have a final cabaret performance on May 29th at Oakeside Bloomfield Cultural Center.
The summer is an intensive five week camp where students build self esteem and grow confidence as well as rehearse a full length musical theatre show. The summer NiCori Teen camp will culminate with The Addams Family at the Westminster Arts Center at Bloomfield College. Besides a sense of community and celebrating the individual, NiCori prides itself on allowing as many students to take classes regardless of financial means.
The Winter Gala is a springboard to ensuring that no student is turned away due to financial hardship.
Tickets are $40 for the performance and $65 for the performance and post show VIP dessert reception in advance and $45 for the performance and $75 for the performance and VIP dessert reception at the door. Student prices are $20 for the performance only and $35 for the performance and VIP reception. The performance will be held at the Unitarian Universalist Congregation at Montclair in Montclair, New Jersey. The VIP reception will be held at the Oakeside Bloomfield Cultural Center, home of NiCori Studios & Productions.
Visit nicoristudios.com for more information and to purchase tickets.