Jordan Feldstein, Maroon 5 Manager and Brother of Beanie Feldstein and Jonah Hill, Dies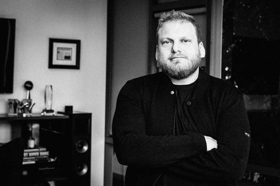 Jordan Feldstein, manager of Maroon 5 and brother of actor Jonah Hill and HELLO, DOLLY! actress Beanie Feldstein, has died at age 40, according to Variety. The Feldstein family reports that the cause of death was a heart attack.
Feldstein was the founder of Career Artist Management, which included a roster of Maroon 5, Miguel, Elle King, Robin Thicke, and many others. He is a childhood friend of Maroon 5 frontman Adam Levine, and he is responsible for negotiating his coach role on NBC's The Voice.
Feldstein is a father to two children, and was previously married to Francesca Eastwood, the daughter of actor Clint Eastwood.
The Feldstein family released a statement, which can be read below:
Unfortunately, last night Jordan called 911 for shortness of breath, when paramedics arrived it was determined he went into full cardiac arrest and passed away shortly thereafter.
His family asks for privacy during this difficult and unexpected time.
In lieu of food and flowers, the family will announce a charity in the coming weeks where memorial donations can be made in Jordan's name.
The full article can be read here.
Photo Credit: Travis Schneider