Jennifer Ehle, Jefferson Mays and More to Lead Lincoln Center Theater's OSLO
Just announced, Lincoln Center Theater will welcome Michael Aronov, Adam Dannheisser, Jennifer Ehle, Daniel Jenkins, Dariush Kashani, Jefferson Mays, Daniel Oreskes, Henny Russell, Joseph Siravo, and T. Ryder Smith in the cast of its upcoming production of Oslo, a new play by J.T. Rogers, directed by Bartlett Sher.
Commissioned by Lincoln Center Theater, Oslo begins performances Thursday, June 16 and will open Monday, July 11 at the Mitzi E. Newhouse Theater (150 West 65 Street). Additional casting will be announced at a later date.
It's 1993. The world watches the impossible: Israeli Prime Minister Yitzhak Rabin and Palestinian Liberation Organization Chairman Yasser Arafat, standing together in the White House Rose Garden, signing the first ever peace agreement between Israel and the PLO. How were the negotiations kept secret? Why were they held in a castle in the middle of Norway? And who are these mysterious negotiators?
A darkly comic epic, Oslo tells the true, but until now, untold story of how one young couple, Norwegian diplomat Mona Juul (to be played by Jennifer Ehle) and her husband social scientist Terje Rød-Larsen (to be played by Jefferson Mays), planned and orchestrated top-secret, high-level meetings between the State of Israel and the Palestine Liberation Organization, which culminated in the signing of the historic 1993 Oslo Accords. Featuring dozens of characters and set in locations across the globe, Oslo is both a political thriller and the personal story of a small band of women and men struggling together-and fighting each other-as they seek to change the world.
OSLO will have sets by Michael Yeargan, costumes by Catherine Zuber, lighting by Donald Holder, and sound by Peter John Still.
J.T. ROGERS' plays include Blood and Gifts (commissioned and produced by Lincoln Center Theater in 2011, and produced at the National Theatre, London and La Jolla Playhouse); The Overwhelming (National Theatre; UK tour with London's Out of Joint; Roundabout Theatre Company); and Madagascar (Summer Play Festival at the Public Theater; Melbourne Theatre Company). As one of the original playwrights for the Tricycle Theatre of London's production The Great Game: Afghanistan he was nominated for an Olivier Award. His works have been staged throughout the United States and in Germany, Canada, Australia, and Israel, and are published by Faber & Faber and Dramatists Play Service. He is a 2012 Guggenheim fellow in playwriting. Awards include NEA/TCG and NYFA fellowships, the Pinter Review Prize for Drama, and the American Theatre Critics Association's Osborne Award. Rogers is a member of the Dramatists Guild, where he is a founding board member of the Dramatists Legal Defense Fund. He is an alumnus of New Dramatists and holds an honorary doctorate from his alma mater, the University of North Carolina School of the Arts.
BARTLETT SHER is Resident Director of Lincoln Center Theater. He last collaborated with J.T. Rogers on the critically acclaimed production of the playwright's Blood and Gifts at LCT. Currently represented by LCT's Tony Award-winning production ofRodgers & Hammerstein's THE KING AND I and the Broadway production of Fiddler on the Roof, his other LCT productions includeGolden Boy (Tony nomination), Women on the Verge of a Nervous Breakdown, Joe Turner's Come and Gone (Tony nomination), South Pacific (Tony, Drama Desk, Outer Critics Circle awards), Awake and Sing! (Tony nomination), and The Light in the Piazza (Tony nomination). New York: The Bridges of Madison County (Broadway, also Williamstown); Prayer for My Enemy and The Butterfly Collection (Playwrights Horizons); Cymbeline (Callaway Award, co-produced with the RSC); Waste (Best Play Obie Award); Don Juanand Pericles (Theatre for a New Audience). While Artistic Director of Seattle's Intiman Theatre from 2000 -2009, he directed 20 productions including works by Shakespeare, Chekhov, Ibsen, Shaw, Wilder, Goldoni, and Kushner, among others. He is a former Resident Director of Minneapolis Guthrie Theater and Associate Artistic Director at Hartford Stage. Opera: Il Barbiere di Siviglia, Les Contes d'Hoffmann, Le Comte Ory, L'Elisir d'Amore, Two Boys, Otello (Metropolitan Opera); Faust (Baden Baden); Romeo et Juliette(Salzburg Festival and La Scala); Mourning Becomes Electra (Seattle Opera and New York City Opera), Two Boys (ENO). Upcoming productions include Adam Guettel's new musical Millions.
Lincoln Center Theater is currently producing the Tony Award-winning production of Rodgers & Hammerstein's The King and I,directed by Bartlett Sher, at the Vivian Beaumont Theater and The Royale, a new play by Marco Ramirez, directed by Rachel Chavkin, at the Mitzi E. Newhouse Theater. LCT3's upcoming production of War, by Branden Jacobs-Jenkins, directed by Lileana Blain-Cruz, will begin performances Saturday, May 21 at the Claire Tow Theater.
OSLO is supported by a Theatre Commissioning and Production Initiative grant from The Doris Duke Charitable Foundation. This play is the recipient of an Edgerton Foundation New Play Award. Generous contributors to Lincoln Center Theater's production of Oslo also include: The Laura Pels International Foundation for Theater, the National Endowment for the Arts, and the Laurents/Hatcher Foundation.
ABOUT THE CAST:
MICHAEL ARONOV LCT: Golden Boy, Blood and Gifts. Theater: Manigma (Harold Clurman Theatre), A Streetcar Named Desire (Europe), Spain(Lucille Lortel), Mauritius by Theresa Rebeck (Elliot Norton Award, IRNE Award nom.), Unusual Acts of Devotion by Terrence McNally (world premiere), Salome (with Al Pacino), Miss Julie (Cherry Lane), That Tuesday (Actors Studio), The Late Henry Moss by Sam Shepard (Signature), The Bacchae 2.1 (Flea Theater), King Lear (Chekhov Theatre Ensemble). Film: The Drop, Amexicano, Lbs, Hedwig and the Angry Inch. TV: "The Americans," "Quantico," "The Mystery of Matter: Search for the Elements," "Forever," "Madam Secretary," "Reign," "Elementary," "Gun Hill," "Golden Boy," "Americana," "Person of Interest," "The Good Wife," "The Closer," "Burn Notice," "Blue Bloods," "White Collar," "Without a Trace," "Life on Mars," "Law & Order," "Law & Order: SVU," "Law & Order: Criminal Intent," "Lipstick Jungle," "Threat Matrix," "The Game," "Spin City," "The Beat," "All My Children."
ADAM DANNHEISSER LCT: Cymbeline, The Coast of Utopia, Twelfth Night, Contact (1st National Tour; Ovation Award nomination). Broadway: Fiddler on the Roof, Rock of Ages, Proof, The Tempest. Off-Broadway: Henry V, Henry VIII, The Tempest, Macbeth (Public); The Arabian Nights (BAM); The Blues Are Running (MTC). Regional: Awake and Sing! (Arena Stage), Safe in Hell (Yale Rep.), The Provok'd Wife (A.R.T.), Beast on the Moon (Portland Stage). Film: Down to Earth, A Price Above Rubies. TV: "The Good Wife," "Damages," "Law & Order," "Brotherhood," "Third Watch," "Law & Order: Criminal Intent," "Sex and the City," "Mad About You." Education: M.F.A., NYU.
JENNIFER EHLE LCT: The Coast of Utopia (Tony Award). Broadway: Design for Living, The Real Thing (Tony, Theatre World awards). Off-Broadway: Mr. & Mrs. Fitch (Second Stage), Macbeth. West End: The Philadelphia Story, The Real Thing (Olivier nomination), Tartuffe (Ian Charleston Award). Royal National Theatre: Summerfolk. Royal Shakespeare Company: Richard III, Painter of Dishonor, The Relapse. Film includesFifty Shades of Grey, Black and White, A Little Chaos, Robocop, Zero Dark Thirty, Contagion, The King's Speech, The Greatest, Before the Rains,Pride and Glory (2007), Michael Clayton, Kerala/Road to the Sky (2007), Possession, Sunshine, This Year's Love, Bedrooms and Hallways, Wilde(BAFTA nom.), Paradise Road, Backbeat. TV includes "Knifeman," "Blacklist," "A Gifted Man," "Game of Thrones," "The Russell Girl," "Melissa," "Pride and Prejudice" (BAFTA Award), "The Camomile Lawn."
DANIEL JENKINS LCT: Golden Boy, Spinning Into Butter. Broadway: Billy Elliot, Mary Poppins, Wrong Mountain, Big (Drama Desk nomination),Angels in America, Big River (1985 Tony, DD noms./2003). Off-Broadway: Stage Kiss, Paris Commune (Civilians associate artist), Benefactors, Love Child (co-written with Robert Stanton), Bye Bye Birdie, The Pajama Game (Encores!), Dream True, The Maiden's Prayer, Feast Here Tonight(composer), Triumph of Love, Johnny Pye, Five Visits from Mr. Whitcomb. Regional: A.R.T., Arts Emerson, ACT/Seattle, Hangar Theatre, La Jolla Playhouse, Kennedy Center, Actors Theatre of Louisville, O'Neill Theater Center, Sundance Playwrights Lab. Film: O.C. and Stiggs (dir. Robert Altman), Tanner '88, The Caine Mutiny Court-Martial, Joshua, Cradle Will Rock, Glory, In Country, What Comes Around, Infested, The Perfect You,Five Corners. TV: "Elementary," "Orange is the New Black," "Happyish," "Veep," "The Good Wife," "Parking Wars," "Law & Order," "Cracker," Alex in "Going to Extremes."
DARIUSH KASHANI LCT: debut. Theater: Veil'd (Women's Project), The Invisible Hand (NYTW), The Happiest Song Plays Last (Second Stage),Homebody/Kabul (dir. Frank Galati/Mark Taper, BAM; dir. Declan Donnellan/NYTW), The Retreating World (Cooper Union), The Retreating World(McCarter), East is East (MTC). Film: Eagle Eye, Wasabi Tuna. TV: "Franklin & Bash," "NCIS: Los Angeles," "Medium," "NCIS," "Ghost Whisperer," "CSI," "Drive," "LOST," "24," "Jag," "Without a Trace," "Law & Order," "Law & Order: Criminal Intent." Education: M.F.A., Rutgers University; B.A., George Washington University.
JEFFERSON MAYS LCT: Blood and Gifts. Broadway: A Gentleman's Guide to Love and Murder, The Best Man, I Am My Own Wife, Pygmalion,Journey's End, Of Thee I Sing. Off-Broadway: Measure for Measure, Lydie Breeze, Quills, Orestes. Regional: My Fair Lady, Quartermaine's Terms,Rosencrantz and Guildenstern Are Dead, The Importance of Being Earnest, The Cherry Orchard, Peter Pan, She Stoops to Conquer, Tartuffe, Twelfth Night, Macbeth, Hamlet, Miss Julie, Private Lives. Film: I Am Michael, The Giver, Inherent Vice, Alfie, Kinsey, The Notorious Bettie Page, Cousin Better. TV: "Law & Order: SVU," "The Knick," "The Americans," "Unbreakable Kimmy Schmidt," "The Good Wife," "Mildred Pierce," "Detroit 1-8-7," "Lie to Me," "Fringe," "Law & Order," "Law & Order: Criminal Intent," "Nurse Jackie," "The Closer," "Dolly Madison," "Liberty!" Awards: Tony, Drama Desk, Obie ('93, '04), Outer Critic's Circle, Helen Hayes, Elliot Norton, Lucille Lortel, Theatre World, Drama League, Jefferson, Dramalogue, Sir Robert Helpmann awards.
DANIEL ORESKES LCT: Cymbeline. Broadway: Electra, Aida, The Song of Jacob Zulu. Off-Broadway: Theseus in A Midsummer Night's Dream(Delacorte); Dr. Royes-Collard in Doug Wright's Quills (world premiere); Duke of Florence in John Patrick Shanley's Cellini, Eli in his Missing Marisa; Roar, Terrorism, Jason with a Y (New Group). Regional: Williamstown Theatre Festival (Bus Stop, Romeo and Juliet), Goodman Theatre, Steppenwolf, Hartford Stage, Seattle Rep., Actors Theatre of Louisville, McCarter. Film: The Thomas Crown Affair, The Devil's Advocate, Day Zero, Warrior Class. TV: "Elementary," "Blue Bloods," "Show Me a Hero," "Madam Secretary," "The Blacklist," "Dead of Night," "Believe," "Pan Am," "Coming Up Roses," "Rescue Me," "The Good Wife," "Sopranos," "Third Watch," "New York News," "High Life," "Law & Order," "Law & Order: Criminal Intent."
HENNY RUSSELL LCT: debut. Broadway: The Audience, Machinal, The Winslow Boy, Lombardi, The Royal Family, Impressionism, Major Barbara. Off-Broadway: Napoleon in Exile (59E59), Fuddy Mears (Minetta Lane), Boy Gets Girl (MTC). Regional includes Old Globe, Denver Center, Cincinnati Playhouse, Yale Rep., Hartford Stage, Pittsburgh Public, Virginia Stage. Film: Bridge of Spies, St. James Place, Good Ol' Boy,Kilimanjaro, You Don't Know Jack, Revolutionary Road, Tie a Yellow Ribbon, Loopy. TV: "Elementary," "The Leftovers," "Unforgettable," "Law & Order: SVU," "Possible Side Effects," "Law & Order," "Gossip Girl," "Hope & Faith."
JOSEPH SIRAVO LCT: The Light in the Piazza. Broadway: Conversations with My Father, The Boys from Syracuse. 1st National Tour: Jersey Boys.Off-Broadway: Piece of My Heart (Signature); Mad Forest, Up Against the Wind (NYTW); Gemini, Dark Rapture (Second Stage); My Night with Reg(New Group); The Root (Atlantic); Lusting After Pipino's Wife (Primary Stages). Regional: Hamlet (Long Wharf); Last of the Boys (McCarter); Antony & Cleopatra (Berkeley Rep.); Three Sisters (Shakespeare Theatre of NJ); Savages (Seattle Rep.); The Sweet Life (Yale Rep.); Sweeney Todd, Othello, A View from the Bridge (Hangar Theatre). Film: Equity, The Wannabe, Enchanted, Maid in Manhattan, Walking and Talking, Carlito's Way, Things that Hang from Trees (Producer). TV: "The People v. O.J. Simpson: American Crime Story," "The Sopranos," "Elementary," "The Blacklist," "In Treatment," "Blue Bloods," "Dirty Sexy Money."
T. RYDER SMITH LCT: War Horse. Broadway: Equus. Off-Broadway: world premieres by Richard Foreman, David Greenspan, Anne Washburn, Glenn Berger; Sarah Ruhl's Passion Play (Epic Ensemble) and Dead Man's Cell Phone (Playwrights Horizons); Lebensraum (Drama Desk Award). Regional theater: world premieres by Charles Mee, Doug Wright, Jeffrey Hatcher, Tanya Barfield; Lincolnesque (Craig Noel Award; Old Globe). Film:Brainscan, Horrible Child, MindFlux, Happy Tears. TV: "The Blacklist," "Elementary," "The Good Wife," "White Collar," "Damages," "Blue Bloods," "The Venture Brothers," "Becoming Helen Keller," "Nurse Jackie," "Law & Order: SVU." Voiceover: Grand Theft Auto IV: The Lost and Damned, Manhunt 2, BioShock.

Related Stories
More Hot Stories For You
KPOP Announces Final Performance on Broadway

December 6, 2022

Today, the producers of KPOP announced that the groundbreaking new musical will have its final Broadway performance on Sunday, December 11 at Circle in the Square Theatre.
---
Video: Bob The Drag Queen, Kornbread & More Pay Tribute to A STRANGE LOOP With New Medley

December 6, 2022

Watch A Strange Loop Medley, produced by Michael Korte and Bryson Camper, starring Bob The Drag Queen, Kornbread, Anania Williams, Kyle Freeman and Elyn.
---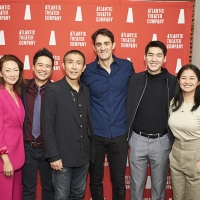 Photos: Go Inside Opening Night of THE FAR COUNTRY at Atlantic Theater Company

December 6, 2022

See photos from opening night of Atlantic Theater Company's The Far Country, an Atlantic commissioned world premiere play by Lloyd Suh, directed by Eric Ting.
---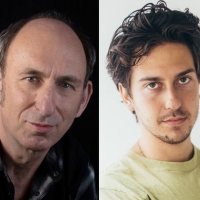 David Cale, Nat Wolff, Hari Nef & More to Star in THE SEAGULL/WOODSTOCK World Premiere at The New Group

December 6, 2022

David Cale, Patrick Foley, Hari Nef, Daniel Oreskes, Parker Posey, Bill Sage, Aleyse Shannon, Amy Stiller and Nat Wolff will appear in the company's world premiere of The Seagull/Woodstock, NY, by Thomas Bradshaw, adapted from Chekhov, directed by Scott Elliott. 
---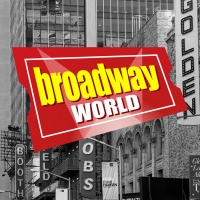 Join BroadwayWorld: Open Ad Operations Team Position

December 6, 2022

BroadwayWorld is looking for a full-time Ad Operations team member with a solid understanding of the digital advertising ecosystem. This candidate should be a self-starter and demonstrate previous experience as well as excellent communication skills. Communicating technical issues across departments will be a key function of this role. Attention to detail is a must.
---