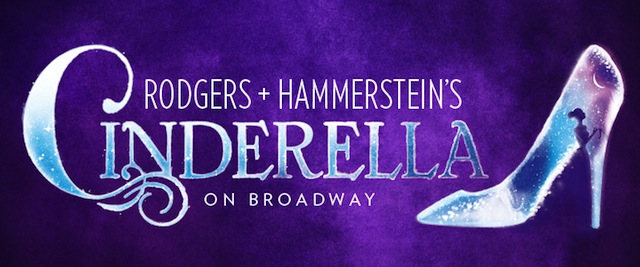 Click Here for More Articles on CINDERELLA THE MUSICAL
It's Possible! Judy Kaye Will Join CINDERELLA Cast as 'Fairy Godmother'
Producers of the Tony Award-winning musical Rodgers +Hammerstein's Cinderella, Robyn Goodman, Jill Furman and Stephen Kocis, announced that Tony, Drama Desk and Outer Critics Circle Award-winning actress Judy Kaye will join the cast as Cinderella's Fairy Godmother - alongside the previously announced Keke Palmer as Cinderella and Sherri Shepherd as her wicked stepmother Madame - beginning September 12 at the Broadway Theatre (1681 Broadway) in New York City.
Judy Kaye most recently appeared on Broadway in Nice Work If You Can Get It, for which she won the Tony, Drama Desk and Outer Critics Circle awards. Having won her first Tony award for The Phantom of the Opera, her career has also included award-winning performances in Souvenir,Mamma Mia!, Ragtime and On the Twentieth Century. Ms. Kaye has also starred as Mrs. Lovett in a number of productions of Sweeney Todd, including the most recent Broadway production, National Tour and in London alongside original Sweeney, Len Cariou.
In addition to the theatre, Ms. Kaye's opera credits include La Boheme, Orpheus in the Underworld, The Beggars Opera, Brigadoon, Candide and The Pajama Game. Her voice can also be heard on the Grammy-winning recording of Leonard Bernstein's Arias and Barcarolles and as the voice of Kinsey Milhone for Random House Audio's recordings of the Sue Grafton Alphabet Mysteries, of which "W" is for Wasted is the most recent release.
Along with her many other theater credits, some of which include Annie Get Your Gun, Gypsy, Follies and Tales of the City, Ms. Kaye has performed in musical productions across the country, in concert with many of the world's greatest orchestras and inside the White House on several occasions.
Ms. Kaye takes over the role of the Fairy Godmother from the Tony Award-winning actress Victoria Clark, who earned her third Tony nomination for her performance in CINDERELLA. Ms. Clark departs Cinderella to be the Artist-in-Residence for Musical Theater for the Pace School of Performing Arts where along with teaching, she will also be directing THE LIGHT IN THE PIAZZA, the musical for which she won the Tony, Drama Desk and Outer Critics Circle Award for Best Actress in 2005. Ms. Clark created the role of the Fairy Godmother when Cinderella opened on Broadway in March 2013.
Now in its second year on Broadway, Cinderella continues to play to large and enthusiastic audiences at the Broadway Theatre (1681 Broadway) having just celebrated its 600th performance on August 9th,
Currently appearing in Cinderella are Paige Faure as Cinderella, Joe Carroll as Prince Topher, Nancy Opel as Madame, Victoria Clark as the Fairy Godmother, Ann Harada as stepsister Charlotte, Stephanie Gibson as stepsister Gabrielle, Peter Bartlett as Sebastian, Prince Topher's mentor and Lord Chancellor, Todd Buonopane as the rebel Jean-Michel and Phumzile Sojola as Lord Pinkleton.
Ms. Palmer and Ms. Shepherd will begin performances on September 9.
Cinderella has music by Richard Rodgers, lyrics by Oscar Hammerstein II, a new book by Douglas Carter Beane and original book by Oscar Hammerstein II. The musical is directed by Mark Brokaw. Josh Rhodes is choreographer. Music adaptation, supervision and arrangements are by David Chase. Orchestrations are by Danny Troob. Constantine Kitsopoulos is currently music director and conductor.
With its fresh, new take on the beloved tale of a young woman who is transformed from a chambermaid into a princess, this hilarious and romanticCinderella combines the story's classic elements - glass slippers, pumpkin, a beautiful ball and more - with some surprise twists. More than just a pretty face with the right shoe size, the Cinderella of the Rodgers & Hammerstein musical now on Broadway is a surprisingly contemporary figure living in a fairytale setting: a spirited young woman with savvy and soul, eager to develop a world view, she doesn't let her rags or her gowns trip her up in her quest for kindness, compassion and forgiveness. She not only fights for her own dreams, but makes the prince, who falls in love with her, open his eyes to the world around him and realize his dreams, too.
This spring, Cinderella added Thursday matinees to its schedule, joining two other Broadway shows - Mamma Mia! and The Phantom of the Opera - in a new initiative that offers alternative curtain times to theatergoers.
Cinderella performs Tuesdays at 7 pm; Wednesdays at 2 pm; Thursdays at 2 pm and 7:30 pm; Fridays at 8 pm; Saturdays at 2 and 8 pm and Sundays at 3 pm.
Cinderella is produced by Robyn Goodman, Jill Furman, Stephen Kocis, Edward Walson, Venetian Glass Productions, The Araca Group, Luigi Caiola & Rose Caiola, Roy Furman, Walt Grossman, Peter May/Sanford Robertson, Glass Slipper Productions/Eric Schmidt, Ted Liebowitz/James Spry, Blanket Fort Productions and is produced in association with Center Theatre Group. Charles Salameno is associate producer. Casting for CINDERELLA on Broadway is by Cindy Tolan and Adam Caldwell.
Tickets to Rodgers + Hammerstein's Cinderella are on sale through Telecharge and can be purchased by calling 212-239-6200, online atwww.telecharge.com. Tickets are also on sale at the Broadway Theater (1681 Broadway at 53rd Street).
Photo Credit: Walter McBride / WM Photos