Is Casting a Role Correctly an Issue for Both Broadway and Hollywood?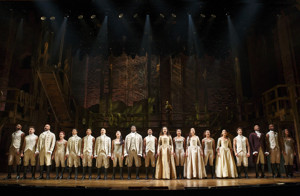 While this has been an issue for a long time, the public seems to finally be paying attention when it comes to controversial casting choices for not only race, but sexuality and disability. The LA Times' Jessica Gelt is the latest to chime in on the issue. In her latest article, she delves deep into the authenticity of casting.
"If a role is written for a particular ethnicity, sexual identity, gender or disability, how far should the creative community go to find an actor who checks that particular box," Gelt asks. "And should the fact that many traditionally marginalized groups are fighting for better representation be taken into consideration? Who has the right to tell what stories? And who gets to make that decision?"
Casting director Tara Rubin recently spoke with Backstage about the importance of diversity onstage. "The reason we strive for diversity and inclusion is to offer more opportunities to actors of color and to offer an audience the opportunity to see a story told by people who might help the audience experience the story in a new way," she said.
A recent study from Actors' Equity concluded: "Caucasians make up a majority of all onstage contracts - principal in a play (65 percent of contracts ) principal in a musical (66 percent of contracts ) and chorus (57 percent of contracts)."
These kinds of issues have come to the forefront more recently. It was only a year ago that a reading of The Prince of Egypt was canceled because of public outcry after a predominantly white company was announced. The show has since been recast and will make its debut at San Francisco's Mountain View Center for the Performing Arts this fall.
You can read the rest of Gelt's piece right here, as well as another in which she uses social media as an example of how the public has become only more aware of this ongoing issue.
Do you think there is room for improvement with diversity in casting? Tell us below!