INTERSTATE To Open NYMF On July 9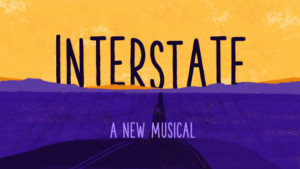 Interstate, a new musical created by Melissa Li and Kit Yan, has been selected as one of 12 productions to take part in the 2018 New York Musical Festival Next Link Project. The workshop production will open the festival and features a diverse mix of talent while showcasing the journey of two Asian transgender artists. Interstate is directed by Jessi D. Hill, choreographed by Jessica Chen, with music direction by Karen Dryer.
Interstate is an Asian-American pop-rock poetry musical that follows Dash, a transgender spoken word performer who becomes internet-famous along with his best friend Adrian, a lesbian singer-songwriter. Fueled by the allure of fame and a desire to connect with their community, the band embarks on a road trip across America for their first national tour. Their fiercely political and deeply personal music touches Henry, a transgender teenage boy living in small-town middle America, and he finds solace in their art as he struggles with his own identity and family. After blogging about the band and documenting his own gender journey, he decides to set out on a quest to meet his heroes in person, hoping to find answers to his own struggles. Interstate is a touching story about how two transgender people at different stages of their journey navigate love, family, masculinity, and finding a community in the era of social media.
Book & lyrics writer, Kit Yan, discussed the impetus for creating this musical. "I was inspired to write this musical from a place of queer pain, queer healing, and queer love. Melissa and I used to be in a band called Good Asian Drivers, and we were as popular as a super niche internet-based band could be. Then we went on tour for 2 years and had all the drama that a touring band has, so we broke up. We ended our incredible band and our even more incredible friendship. This was the greatest heartbreak of my life - my friendship and my artistic dreams all crashing at the same time. This show came out of a desire to tell a story of a band whose lives are as complicated as ours, and to give voice, life, and heart, to a couple of queer poc kids with a dream to make music, write poetry, and love hard."
The eclectic cast of Interstate stars Jon Victor Corpuz (The King and I/Broadway), Sushma Saha (Cabaret/Ithaca College), Angel Lin (Once/National Tour), and an ensemble including Esco Jouley (Runaways/Public Theater ), Allison Linker (Disney's The Hunchback of Notre Dame/Papermill Playhouse), Michelle Noh (Grey's Anatomy), and Andreas Wyder (Titanic: The Musical/National Tour).
The band features Karen Dryer (Musical Direction, 1st Keyboard,) Allison Kelly (Guitar/Bassist), Tidtaya Sinutoke (2nd Keyboard), and Ashley Baier (Drummer).
Interstates features Music, Book & Lyrics by Melissa Li, Book & Lyrics by Kit Yan, and Interstate is led by acclaimed director Jessi D. Hill. The creative team also features the talent of Jessica Chen (Choreography), Edward Morris (Scenic Design), Deepsikha Chatterjee (Costume Design), Jennifer J. Fok (Lighting Design), Fan Zhang (Sound Design), Janelle Lawrence (Properties Design), Natasha Sinha (Dramaturg), Macy Schmidt (Orchestrations & Arrangement), Nic Cory (Assistant Director), Anton Volovsek (Co-Scenic Design), and Joyce Lim (Costume Assistant). General Management, Dailey-Monda Management. Produced by Nicole Kwan, Mark Gagliardi, and Theresa Perkins in association with The Musical Theatre Factory.
Performances take place at Theatre Row's Acorn Theatre, 410 West 42nd Street, (between 9th and 10th Avenues). Tickets are $31.75 and can be purchased at www.NYMF.org. The show's running time is 120 minutes with intermission.
Performance dates:
Monday, July 9 @7:00 pm
Thursday, July 12 @ 9:00 pm
Friday, July 13 @ 5:00 pm
Saturday, July 14 @ 9:00 pm
Sunday, July 15 @ 1:00 pm
For more info: www.interstatemusical.com - www.nymf.org/interstate.
Related Articles
More Hot Stories For You
Confirmed: Billy Porter Will Play the Fairy Godmother in Upcoming CINDERELLA Film
BroadwayWorld recently reported on a rumor that Billy Porter would be joining the cast of the upcoming Cinderella film from Sony, starring Camila Cabe... (read more)

Breaking: MRS. DOUBTFIRE Will Open on Broadway in Spring 2020 at the Stephen Sondheim Theatre
This just in! Mrs. Doubtfire, the new musical based on the film of the same name, will open on Broadway this coming spring at the Stephen Sondheim The... (read more)

HAMILTON's Miguel Cervantes and Family Mourn Passing of Three Year-Old Daughter, Adelaide
BroadwayWorld is saddened to report that Miguel Cervantes, who plays Alexander Hamilton in Chicago's Hamilton, and his wife, Kelly,  have confirmed th... (read more)

Ben Platt Reveals Further Details About Upcoming MERRILY WE ROLL ALONG Film
Further details have been revealed for the upcoming Merrily We Roll Along film, starring Ben Platt and Beanie Feldstein.... (read more)

Photo Flash: First Look at Jonathan Groff & More in LITTLE SHOP OF HORRORS
LITTLE SHOP OF HORRORS, starring Jonathan Groff, Tammy Blanchard and Christian Borle, opens October 17 at The Westside Theatre (407 W. 43rd St, NYC), ... (read more)

Photo Flash: First Look at Renee Fleming, Dove Cameron, Brian Stokes Mitchell, and More in THE LIGHT IN THE PIAZZA
L.A. Opera presents The Light in the Piazza! Get a first look at the production in the photos!... (read more)