Hollywood Choreographer Miriam Nelson Passes Away at Age 98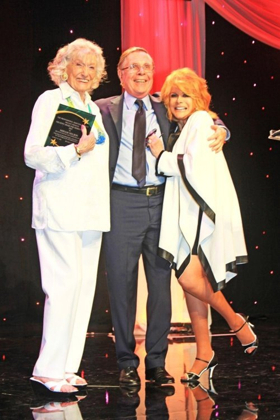 It has been reported that Hollywood choreographer to the stars of the Golden Age, Miriam Nelson passed away this week at age 98, at her home in Beverly Hills.
In addition to acting as choreographer for classic films such as Breakfast at Tiffany's, The Jolson Story, Picnic, The Apartment and more, Nelson also appeared on screen appearing in films such as Double Indemnity and Cover Girl.
Her extensive list of credits also includes six Broadway musicals, including, Sing Out The News, Yokel Boy, Very Warm For May, Higher and Higher, Panama Hattie, and Let's Face It.
Nelson also notably choreographed two Academy Awards ceremonies, two Super Bowl halftime shows, as well as the dancers on the opening day of Disneyland in 1955.
Her television credits include Judy Garland's first television special, The Lucy Show, Designing Women. Murder She Wrote, The Love Boat and more. She earned a Primetime Emmy nomination for her work in Ziegfeld: The Man and His Women.
She was a founding member of SHARE, a non-profit organization of women committed to raising funds for developmentally disabled, abused and neglected children, and medical research for developmental disabilities.