Click Here for More Articles on THE PRICE
Family and Furniture! Meet the Full Cast of THE PRICE, Opening Tonight on Broadway
Roundabout Theatre Company welcomes Mark Ruffalo, Tony Shalhoub, Jessica Hecht and Danny DeVito in a new Broadway production of Arthur Miller's The Price, directed by Steppenwolf Theatre Company co-founder, Terry Kinney, opening officially tonight, March 16, 2017. This is a limited engagement through May 7, 2017 on Broadway at the American Airlines Theatre (227 West 42nd Street).
Mark Ruffalo stars as "Victor Franz," Tony Shalhoub as "Walter Franz," Jessica Hecht as "Esther Franz" and Danny DeVito as "Gregory Solomon." Scroll down to meet the company and watch interviews with the quartet in rehearsal!
When the Great Depression cost his family their fortune, Victor Franz (Ruffalo) gave up his dream of an education to support his father. Three decades later, Victor has returned to his childhood home to sell the remainder of his parents' estate. His wife, his estranged brother, and the wily furniture dealer hired to appraise their possessions all arrive with their own agendas, forcing Victor to confront a question, long-stifled, about the value of his sacrifice. One of the most personal plays by the consummate voice of the American everyman, Arthur Miller's The Price is a riveting story about the struggle to make peace with the past and create hope for the future.
---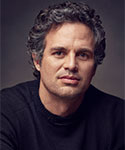 Mark Ruffalo (Victor Franz), a three-time Oscar nominee, Tony nominee and Emmy Award winner, has roots that truly lie in theatre. Having trained at the Stella Adler Academy, Ruffalo first gained attention starring in the off-Broadway production of This is Our Youth, for which he won a Lucille Award for 'Best Actor.' His theatre credits include his Tony Award-nominated Broadway debut in the Lincoln Center Theater's revival of Clifford Odets' Awake and Sing!, the Off-Broadway production The Moment When, and Avenue A at The Cast Theater. In 2000, he directed Timothy McNeil's original play Margaret at the Hudson Backstage Theatre in Los Angeles. Among his feature film credits are: "You Can Count on Me," "The Kids Are All Right," "The Avengers" franchise, "Zodiac," "Eternal Sunshine of the Spotless Mind," "In The Cut," "Spotlight," and "Foxcatcher." Ruffalo resides with his family in New York.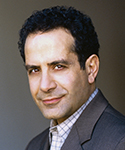 Tony Shalhoub (Walter Franz) is a Golden Globe Award-winning actor with a diverse resumé of engaging roles. Mr. Shalhoub just completed filming "Brain Dead," a CBS summer series created by Michelle and Robert King. He is perhaps best known for his starring role as the obsessive-compulsive detective Adrian Monk in the popular television series "Monk," for which he won a Golden Globe Award and three Primetime Emmy Awards. Additional television credits include "Nurse Jackie," "Too Big to Fail" and "Wings." Shalhoub's feature film credits include Big Night, The Siege, Galaxy Quest, Men in Black, Men in Black II and Pain & Gain. Shalhoub voiced the character of Luigi in the popular animated movies Cars and Cars II, and he will reprise his role in the upcoming Cars III. Also, he voiced the role of Splinter in the Teenage Mutant Ninja Turtle movie franchise. Recently, he completed filming an untitled feature, starring Michelle Rodriguez and Sigourney Weaver, and Final Portrait, directed by Stanley Tucci. Shalhoub appeared in the theatrical productions of Act One and Golden Boy on Broadway, receiving Tony Award nominations for both. In late 2015, he appeared Off-Broadway in The Mystery of Love & Sex with Diane Lane. Shalhoub currently lives in New York City and his birthday is October 9.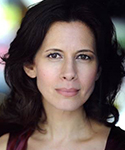 Jessica Hecht (Esther Franz) is currently starring on Broadway in the Tony Award nominated revival of Fiddler on the Roof. Prior, she last starred on Broadway in the Tony Award nominated play, The Assembled Parties. She was nominated for a Tony Award for her performance in the recent revival of Arthur Miller's A View from the Bridge opposite Liev Schreiber and Scarlett Johansson. Her other Broadway appearances include the revivals of Harvey opposite Jim Parsons, Brighton Beach Memoirs opposite Laurie Metcalf, Julius Caesar opposite Denzel Washington, After the Fall opposite Peter Krause and Carla Gugino, and her Broadway debut in the Tony Award winning play, The Last Night of Ballyhoo. Her many Off-Broadway appearances include starring roles in The Three Sisters (Classic Stage Company), Make Me (Atlantic Theater Company), The House in Town (Lincoln Center Theater), Stop, Kiss (The Public Theater), Lobster Alice (Playwrights Horizons), Plunge (Playwrights Horizons), Flesh and Blood (New York Theatre Workshop) and The Fourth Sister (Vineyard Theatre). She has spent nine seasons at the Williamstown Theatre Festival, where she last played "Blanche" opposite Sam Rockwell in A Streetcar Named Desire. She will next be seen on film in Stacey Cochran's A+ and was most recently seen in Tim Blake Nelson's Anesthesia. Her other recent films include The English Teacher with Julianne Moore, "Emma Goldman" in Clint Eastwood's J. Edgar with Leonardo DiCaprio, Rob Reiner's The Summer of Monte Wildhorn with Morgan Freeman, and Jonah Hill's mother in The Sitter. Other films include Helena From the Wedding, Fair Game with Naomi Watts and Sean Penn, The Winning Season with Sam Rockwell, and Wes Craven's My Soul to Take. She was also seen in Woody Allen's Whatever Works with Larry David, Dan in Real Life with Steve Carrell, Starting out in the Evening with Frank Langella, Sideways with Paul Giamatti, The Forgotten with Julianne Moore, and Tim Blake Nelson's The Grey Zone. Ms. Hecht's extensive television work includes her recurring roles on "Bored to Death" opposite Ted Danson, "Breaking Bad" opposite Bryan Cranston and "Person of Interest." Well known for her role as "Susan" on "Friends," she also starred in "The Single Guy" with Jonathan Silverman, and in James Brooks's "What about Joan?" with Joan Cusack. Her many memorable performances include guest appearances on numerous television series including "The Good Wife," "Nurse Jackie," "ER," "Seinfeld" and "Jessica Jones." She will next be seen in the forthcoming series "Falling Water" and "Red Oaks."
Danny DeVito (Gregory Solomon) is one of the entertainment industry's most versatile players, excelling as actor, producer and director. The award-winning performance as Louie De Palma on the television show "Taxi" was what propelled DeVito to national prominence. He won both an Emmy and a Golden Globe. In a 1999 readers' poll conducted by TV Guide, DeVito's Louie De Palma was voted number one among "TV's Fifty Greatest Character's Ever." In 2012, DeVito and Richard Griffiths received rave reviews in the London stage revival of Neil Simon's comedy The Sunshine Boys. The following year, DeVito reprised his critically acclaimed role together with former "Taxi" co-star Judd Hirsch in Los Angeles. DeVito also directed, starred in and co-produced short film Curmudgeons, which premiered at the 2016 Tribeca Film Festival and was later seen at the 2016 Seattle Film festival. It will next be screened at the 2016 London Film Festival. Most recently, DeVito co-starred in the Todd Solondz' dark comedy Wiener-Dog. In 2015, DeVito was executive producer on the biographical documentary Harold and Lillian: A Hollywood Love Story. In 2014 he co-produced Universal Pictures' crime drama A Walk Among the Tombstones and starred in All The Wilderness. In 2012 DeVito starred in Sebastian Gutierrez's black and white crime drama, Hotel Noir. DeVito will next be heard voicing Chesterfield in the animated film Animal Crackers. In 2012, DeVito voiced the Lorax in Universal Pictures' animated feature The Lorax, based on the book by Dr. Seuss. His voice was also heard in the German, Russian, Spanish and Italian versions of the film. DeVito runs TheBloodFactory.com, an online collaboration with screenwriter John Albo of horror shorts he affectionately refers to "splatter cuts." He is also the principal of Jersey Film's 2nd Avenue, a successor company of Jersey Films. Jersey Films has produced over 20 motion pictures, including Freedom Writers, Be Cool, Garden State, Along Came Polly, Man on the Moon, Pulp Fiction, Out of Sight, Get Shorty, Hoffa, Matilda, Living Out Loud and Erin Brockovich (which was nominated for an Academy Award.) DeVito has starred in such films as Junior, Batman Returns, Twins, Romancing the Stone, Jewel of the Nile, Ruthless People, Tin Men, Anything Else, Big Fish, Renaissance Man, The Big Kahuna and Heist. He starred more recently in The Good Night, Deck The Halls, Relative Strangers, The OH in Ohio, Be Cool, Nobel Son and Even Money. DeVito returns as Frank Reynolds in the 12th season of FXX's acclaimed cult comedy "It's Always Sunny in Philadelphia" in January. He will next be seen in The Comedian, starring Robert De Niro and Leslie Mann, directed by Taylor Hackford.
Related Articles