The Price - 2017 - Broadway
When the Great Depression cost his family their fortune, Victor Franz gave up his dream of an education to support his father. Three decades later, Victor has returned to his childhood home to sell the remainder of his parents' estate. His wife, his estranged brother, and the wily furniture dealer hired to appraise their possessions all arrive with their own agendas, forcing Victor to confront a question, long-stifled, about the value of his sacrifice.
One of the most personal plays by the consummate voice of the American everyman, Arthur Miller's The Price is a riveting story about the struggle to make peace with the past and create hope for the future. Steppenwolf co-founder Terry Kinney (reasons to be pretty) directs.
Video preview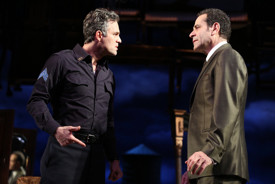 Photo preview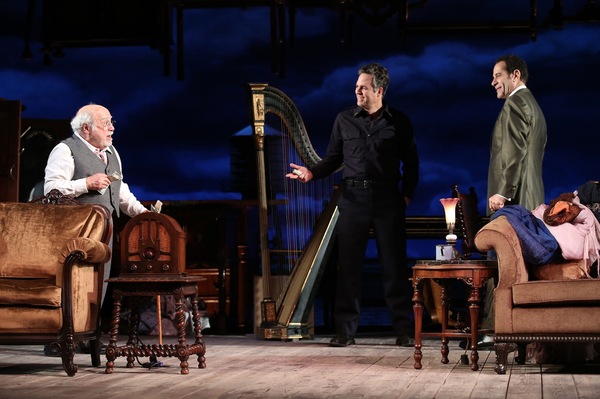 Schedule
Running Time: 2 hours and 30 minutes, with 1 intermission
Featured Reviews For The Price
The Price review at American Airlines Theatre, New York – 'all-star cast fails to unify' - The Stage
With contrived accents and mannered performances, Terry Kinney's production of Arthur Miller's The Price lacks genuine dramatic punch. The tension in this family drama does not accrete, with each performer working against each other in tone and approach.
Danny DeVito Goes Big and Blustery in Broadway Debut - NBC New York
I can see why "The Price" isn't staged as frequently as the Miller classics. The second act spins into an exhausting cyclone of old slights and misunderstandings to justify the silences between siblings. Director Terry Kinney does his best to keep things reeled in, but some of the interaction between the brothers borders on tedious. "The Price" is best described as dyspeptic. If you're looking for a hero or a villain, it's an irresolvable conundrum-you can find evidence that it's any of the four. That said, in the hands of a quartet as skilled as this, what we're left remembering finally is not Miller's art, but something of a master class in great performing.