Click Here for More Articles on INDEPTH INTERVIEWS
Exclusive InDepth InterView: Tonya Pinkins Talks Broadway, Hollywood, 54 Below, Upcoming Projects & More
Today we are talking to a Tony Award-winning star known for her many impressive appearances on Broadway in JELLY'S LAST JAM, PLAY ON!, THE WILD PARTY and her tremendous title turn in the towering CAROLINE, OR CHANGE - as well as for her many film and TV appearances over the years - the one and only Tonya Pinkins. Opening up about her career and many of her most memorable roles, Pinkins lets us in to her world and shares experiences of working with some of the most noted names in theatre - George C. Wolfe, Harold Prince, August Wilson, Stephen Sondheim, Lloyd Richards, Daniel Sullivan, David Esbjornson and many more among them - on everything from MERRILY WE ROLL ALONG, her Broadway debut, to her many musical roles, to August Wilson's THE PIANO LESSON and RADIO GOLF, all the way to last season's Shakespeare In The Park double-header of THE MERRY WIVES OF WINDSOR and MEASURE FOR MEASURE. Most importantly, Pinkins fills us in on all the details about her upcoming Ethel Waters tribute at 54 Below and what we can expect from one of the entertainment world's most dynamic divas taking on the song catalog of an entertainment pioneer in this fresh New York premiere of the in-development new musical solo spotlight showcase. Additionally, Pinkins shares some candid reminiscences about some of her most fondly remembered film and television roles - such as ABOVE THE RIM, BEAT STREET, ROMANCE & CIGARETTES, ENCHANTED, ARMY WIVES and others - as well as offers her thoughts on the ever-changing world of soaps, having appeared in major roles on both AS THE WORLD TURNS and ALL MY CHILDREN. All of that, comments on her two upcoming feature films - HOME and NEWLYWEEDS - and much, much more!
More information on Tonya Pinkins at 54 Below on August 27 at 9:30 PM is available here. You can visit her official site here.Life's Lot
PC: How did you become involved in THE WILD PARTY? At the time, that was one of the finest ensembles on Broadway.
TP: Well, I was living in Los Angeles and my friend
Charlayne Woodard
- who has just been so instrumental at various points in my life - called me and she said, "Honey, George wants me to do this play called THE WILD PARTY and I read it going, 'But, this is
Tonya Pinkins
!' And, George said '
Tonya Pinkins
? Does she even act anymore?'" [Laughs.]
PC: You had fallen off his radar!
TP: Yeah! Charlayne kept saying to me, "You should call him, Tonya! You should call him!" And, so, I said, "George knows what I can do, why should I call him?" But, I called him anyway.
PC: What did he say?
TP: "What?! You live in LA?! Do you even act anymore?!" [Big Laugh.]
PC: That's hilarious.
TP: I said back to him, "Ah, yes, George, I do. Would you like me to come in an audition for you?" And, he said, "I don't know how I'm going to cast Kate - I don't know if I am going to cast Kate black or if I am going to cast
Kate White
." So, weeks go by, and, then, I get a call and find out that I have to come to New York and audition for it. Now, I had just had a baby like maybe five months earlier, so I am just like overflowing with milk - I am nursing. So, I fly to New York and audition with Black, The Moocher [
Yancey Arias
], and then there were even more negotiations - months and months more. I think we finished and finalized everything like the week before we actually went into rehearsal on THE WILD PARTY - it wasn't until then that I knew for sure I had gotten it.
PC: CHRONICLE OF A DEATH FORETOLD is the first time you worked with Michael John LaChiusa, correct?
TP: Yes, CHRONICLE OF A DEATH FORETOLD was the first show I did with
Michael John
.
PC: His material for you in THE WILD PARTY was stupendous. What was it like singing Kate's material - especially since the show changed so much over the course of previews?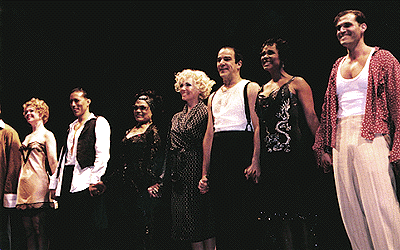 TP: Oh, let me tell you: that show changed every single night, including opening night for the critics. [Laughs.]
PC: "My Best Friend" is a total showstopper.
TP: Aww, I love it! Love it.
PC: You've performed great classic material, so what was receiving new material that was that good every night?
TP: I think I just love
Michael John
- I think he's an extraordinary writer and his musical sensibility is somehow like in my genes, so I can like hear the beginning of a melody and I can feel exactly where he is going next - most of the time. [Pause.] I just feel quite simpatico with him and his writing, whatever it is. I just love him.
PC: The show was so daring and audaciousness - completely ahead of its time. Do you think it is a modern CHICAGO in the sense that future generations will appreciate it more for its no-holds-barred attitude?
TP: Heck, I think they could bring it back right now - right today!
PC: Totally.
TP: I think that THE WILD PARTY and CAROLINE were the real precursors to things like NEXT TO NORMAL. There was a time you had to have a plot and now you really just don't have to - I remember when THE WILD PARTY came out, some people were like, "Ugh, so what it this? Nothing even happens?" And, now, we have all kinds of musicals where nothing happens and people don't really change - there is no grand transformation. We have finally reached the point where we realize life isn't like that so the stories we see don't have to play out that way either.
PC: So true. That same season Michael John premiered another daring new musical on Broadway - MARIE CHRISTINE. Were you ever involved with that project at any point in its development?
TP: Oh, I love MARIE CHRISTINE!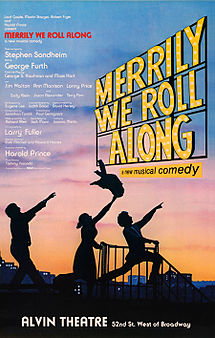 PC: What a great role that would be for you someday.
TP: Yeah, I love MARIE CHRISTINE - actually, that was something that
Michael John
and I discussed after CHRONICLE; we talked about doing a musical MEDEA and then it happened.
PC: You've been associated with an incredible number of shows that are truly anomalous - with some fervent fan-bases; from MERRILY WE ROLL ALONG until now.
TP: A lot of cult hits - not a lot of big commercial successes. It seems that the people who like them really like them and it's because they are trailblazing shows - they are doing what nobody else is doing yet. That's always the kind of stuff I like to do - I love working with new artists who are visionaries.
PC: Have you ever been involved with a show that you didn't continue on with to Broadway?
TP: Well, I did [THOROUGHLY MODERN] MILLIE on the road - with Sutton [Foster] in La Jolla. She was just great in that part - she killed it.
PC: Would you be open to appearing on her TV series BUNHEADS - or, perhaps one of The Other Theatre-centric shows like SMASH or GLEE?
TP: Oh, sure! I think those shows are fun, fun, fun - I'd love to do any of them and I think it's great that they are popular.
PC: How would you compare the current environment on Broadway to when you rose to prominence in the 1990s? It seems theatre is more universally recognized now than then.
TP: Well, I love musicals and I love that there is music on television again, but what I don't know is how many people can actually sing anymore - you know, on a real stage without all that computer stuff. [Laughs.]
PC: It's a good question.
TP: It's really hard to know - because of all the production and everything nowadays, I honestly don't know. That's what I really wonder about when I watch a lot of these things now - of course, on SMASH, that has a lot of Broadway people, so we know what they are capable of; but, GLEE? Those songs on GLEE are
really
produced!
PC: Indeed - but I think that's part of the overall sheen of the show,
too.
TP: You can't always tell if they can really sing - and onstage is a whole different thing, too. I notice it on AMERICAN IDOL, especially - you have these people who have amazing voices, but they can't stand still and sing the song; they don't know how to tell the story. Ultimately, when you are onstage, you've got to tell a story.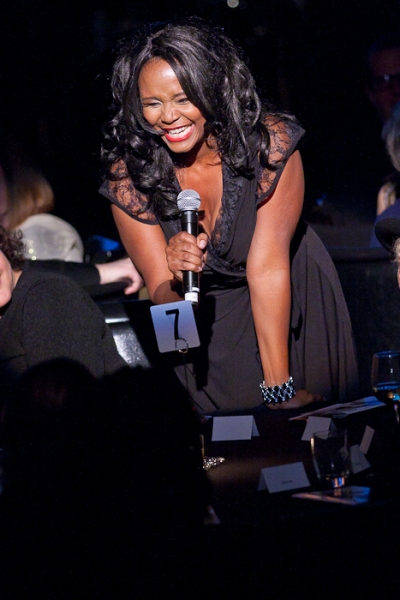 PC: Do you think that is the actor's responsibility or the director's - or, perhaps, both?
TP: For me, I think it is the actor's responsibility - I think that it is part of the actor's responsibility as far as the type of work that they do, too. You should model yourself on the people you admire - if they teach, study with them. I don't think you should rely on a director - you know, there comes a point where a director has twenty-six hats he has to wear; he's got to talk to the actors and the designers and everybody else. There comes a point where you are ultimately responsible for your work. I think that the best actors are good directors and they are able to see themselves in the context of an entire play and fit themselves into that and figure out how to be helpful to a director.
PC: What a fascinating insight.
TP: Yeah, so, I don't know - the TV and film things are very, very different from the stage things; you've really got to reach across those footlights when you are onstage. It's not enough to just be fascinating to the eyes when you are onstage - you've got to be able to carry a house with sometimes a thousand or two thousand seats in it.
PC: Do you see the live movie theater feeds and film captures of Broadway shows as special events as being a formidable presence on the entertainment scene in the future? So many recent presentations have been big hits - COMPANY, PHANTOM 25, MEMPHIS, etc..
TP: Hmm, that's a good question - I don't know. I know that I was talking to a friend who worked on LEGALLY BLONDE and she said that when they did LEGALLY BLONDE for MTV and everything that they actually didn't make any money; they actually lost money on all of that. I think that they thought that it would be a great selling tool for the tours and stuff on the road - so, to answer your question, I really don't know. I'd have to talk to more people on the producing side of things and ask them, you know, "Are you doing this because of the great actors and great plays and a desire to bring more people into the theatre or are you doing this just to make money on it?" If that's the case, then I don't approve - but, I don't know all the nuts and bolts of it.
PC: There is a rumor CAROLINE was professionally filmed. Is there any truth to that?
TP: No - unfortunately, no. But, you know, there are a lot of bootlegs of CAROLINE online and I was also told there is a full-length video of THE WILD PARTY online, too - I think they are up on YouTube, even.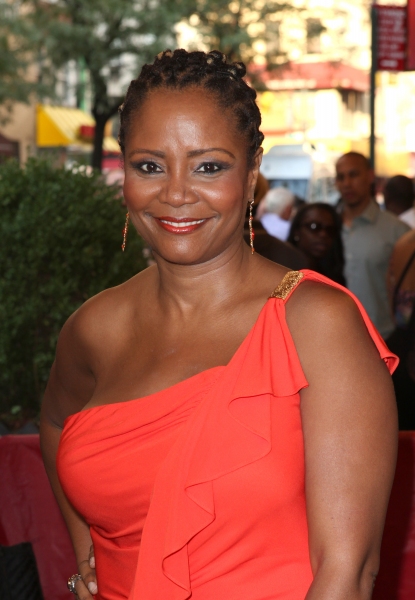 PC: Would you be up for a filmed version of the show someday - whether a live performance or an actual film adaptation?
TP: Are you kidding?! Who wouldn't be up for that?! [Laughs.] They better hurry up, though - I'm not 39 anymore!
PC: Speaking of your film career, many people of my generation know you best from your memorable role in ABOVE THE RIM. Is that the role you are recognized for most?
TP: It's different things in different places, I have found. I'll tell you, though, for a while, all anyone would ever know me from was the Crestor commercial - "Are you the Crestor lady?" [Laughs.] It nearly wrecked my whole career! I felt like, you know, "Now I'm just gonna be the lady who sells the cholesterol medicine for the rest of my life!" [Laughs.]
PC: You have countless soap fans from over the years, as well, no doubt.
TP: ALL MY CHILDREN is big with some people and there are also the CBS fans. It kind of surprises me, but a lot of people remember me from BEAT STREET - that was sort of the first hip hop/dancing/graffiti movie.
Harry Belafonte
produced it way, way, way back in the 80s. But, yes, you are right - ABOVE THE RIM is a popular one, especially with guys. There were some really great actors in that movie, too - I'm glad it's still discussed and people still like it. I think that I've been lucky to be in a few cult hits - people like this stuff because it was something new at the time and that's always what excites me about a project.
PC: ROMANCE & CIGARETTES definitely fits that bill - indescribable, but a gem all the same.
TP: Oh, yeah, yeah, yeah! That was another fun one. I had such a ball - everyone was just so much fun on that movie. It was such a good time.
PC: Did you appreciate the final film? It's quite special, I think, as a movie musical.
TP: Oh, yeah - I went to the premiere. I really liked it - and you're right; it's its own thing! That's always the kind of stuff I like to do - things that are new and different. You know, George always says, "Brilliance is in the moment that might not work," and that place is where I like to live.
PC: Speaking of George, is there a lesson you learned in the process of developing and performing in CAROLINE, OR CHANGE that still lives on? Something you carry with you still?
TP: [Pause. Sighs.] That was, until that point in my life, the biggest role that I had ever had in the sense of, as an artist, it's rare to find a role where you are allowed to bring a lot of your capacity to it. Do you know what I mean?
PC: Imbue it with some of yourself.
TP: Yeah - it's rare that a role is written where you get to use all of that stuff; so, so rare. It hasn't really happened for me since and that's what's been particularly exciting about working on the
Ethel Waters
show for me because it allows me to use those parts of myself; even more than CAROLINE, I would say.
PC: What was your first exposure to Ethel Waters? Do you have a specific memory of seeing her in something as a child?
TP: Well, I remember that I actually read both of her autobiographies when I was 15 and I just went - you see, I related so much to her childhood, and, I said - "I am gonna do
Ethel Waters
someday." And, so, then, life went on and I hadn't really thought about it since.
PC: What drew you to her initially?
TP: What I loved about her most is that she was our first crossover artist - long before
Diana Ross
or anybody else. She sounded like a white woman and she crossed over - she was an international recording artist; bigger than Bessie [Smith]. She was scatting twenty years before Ella [Fitzgerald]!
PC: She really was a pioneer.
TP: She was! She was. And, oh, that sound of hers - she had such a great sound and had a huge career as a radio artist. She was making like $1200 a radio show, way back then!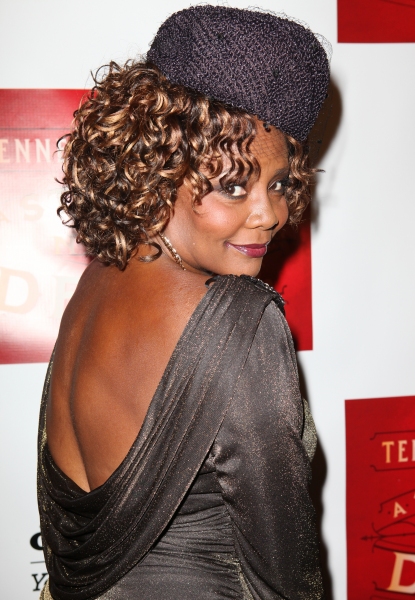 PC: Unbelievable.
TP: And, then, when the white Southerners found out they were listening to a Negro, they complained to the sponsors and they took her off the air.
PC: What a shame.
TP: Yeah, it was like, "Oh, you're black, so we need you to sound black. You've been confusing us by sounding like somebody who is white - and you've got to be what we want you to be or else!" And, really, since then,
Audra McDonald
is really the only one who is allowed to sing in some way that is not some form of a traditional, pseudo-gospel style type of thing.
PC: How illustrative.
TP: That's what's been so great about being able to do this role for me - I get to sing the way I was trained to sing. You know, she was a contralto soprano so she sang pretty high. It's super-exciting for me to get to do that.
PC: She was in some classic films and TV shows, as well, in her time.
TP: THE MEMBER OF THE WEDDING, PINKY; BEULAH on TV…
PC: And, perhaps most importantly, Vincente Minnelli's landmark CABIN IN THE SKY.
TP: Oh, yes! Yes, yes, yes. That's another great one.
PC: How did the concept for an Ethel Waters tribute at 54 Below come about?
TP: The way it all started out was that I was doing 54 Below and I was originally going to just do an evening of killer anthems - Alanis Morisette and Adele and just belt-your-guts-out stuff. But, then, I got this
Ethel Waters
play and we got started in the process, but then the director and I developed a real simpatico and I realized I had to come to a decision: if I am going to do a two-hour
Ethel Waters
show and I am going to do a concert, that's like simultaneously learning three-and-a-half hours worth of material.
PC: A lot of work.
TP: It is. So, as it developed, I was doing half of my
Ethel Waters
show and half of my anthems and midway doing this
Ethel Waters
play in New Jersey our writer fell out and so the director, Dennis, and I started working on the show ourselves - we started writing the show ourselves. In the end, we, literally, wrote a whole new show.
PC: Great things have arisen from murkier births, no doubt.
TP: The music is just incredible - I mean, "Stormy Weather" was written for her!
PC: Wow.
TP: "St. Louis Blues" was one of her signature songs, too.
PC: What will be the format of the show?
TP: Well, I have so much material - way more than can fit in a 54 Below show - so, what I will be doing are some of the dramatic scenes that lead into the songs besides just the songs - especially because some of these songs we do in a really different context than they were originally done.
PC: What other songs can we expect in the 54 Below show?
TP: What else have I got in there - oh, nothing much! Just "Moonglow", "Old Man Harlem", "Harlem On My Mind", "Summertime", "Cabin In The Sky", "Happiness Is A Thing Called Joe", "Honey In the Honeycomb", "Black And Blue", "Handyman", "Come Up And See Me Sometime", "Last Of The Red Hot Mamas", "Go Back Where You Stayed Last Night", "A Hundred Years From Today"...
PC: What a songstack!
TP: Yeah - just a couple little tunes, you know?! [Laughs.]
PC: It will be a tremendous night of Great American Songbook material - and more.
TP: This music is just extraordinary. I can't wait.
PC: Do you see any future for the anthems show you worked on a bit, as well?
TP: Yeah, I think so - I'll have to go down to Joe's Pub maybe and do some of that stuff.
PC: Maybe a little DREAMGIRLS, even? Have you ever played Effie in DREAMGIRLS? It seems to be one of those great lost casting coups for you to do it.
TP: Oh, yes - DREAMGIRLS was one of those shows I always wanted to be in! When I was 19 and I first came to New York I wanted to be in DREAMGIRLS so bad! I think I auditioned for DREAMGIRLS more times than anything else in my life.
PC: No way!
TP: Oh, yeah - I auditioned in like three or four different cities and never, ever got cast.
PC: Did you ever audition for Michael Bennett himself?
TP: Of course! Like five or six times.
PC: What was he like?
TP: Who?
Michael Bennett
?! Oh, he was like a god! [Gasps.] Oh, yeah - he was amazing!
PC: He had quite a reputation - the highest highs to the lowest lows, apparently.
TP: Uh, uh - no nasty stories coming from me! [Laughs.] You know, they must have thought I could be right for the show because they kept sending me the music and bringing me in in every city he was casting in. I think that the last line they ever said about me was, basically, "You know what? She just wants it too bad."
PC: What roles did you audition for?
TP: I went in a couple of times for Deena and I think I went in once for Lorrell.
PC: You could kill "Ain't No Party" - no question.
TP: Ugh, I just love Loretta [Devine]! Love her - I'm so happy for her success.
PC: Speaking of hit TV shows: will you be making a return to ARMY WIVES anytime soon?
TP: I actually have no idea! I guess they are bringing Sterling's wife on, so I don't know where that leaves me. So: not that I know of.
PC: You have two films coming out soon. What can you tell me about HOME?
TP: HOME is a beautiful film about people who have mental illness. It's very, very moving and very, very funny and it hits particularly close to home for me because I have people in my family who suffer from mental illness. There are some amazing performances in it - especially the lead, Gbenga Akkinagbe - and it is an extraordinary cast. It's a really, really beautiful movie and I am proud to be a part of it.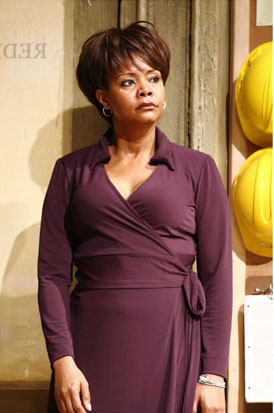 PC: What about NEWLYWEEDS?
TP: NEWLYWEEDS is a funny movie and I get to play this crazy character - the mother of this girl who is having a love affair with marijuana. [Big Laugh.]
PC: What can you tell me about working with the late great August Wilson and his companion Constanza Romero on RADIO GOLF?
TP: Well, I have to tell you that I first worked with August and Constanza before she was married to August, back when she was the costume designer on THE PIANO LESSON that I did at Yale with
S. Epatha Merkerson
and
Lloyd Richards
.
PC: I've heard you say that August was a foremost influence upon you as an actress. Can you elaborate on that?
TP: First of all, THE PIANO LESSON was my first play and the combination of
Lloyd Richards
and August… Lloyd was just an amazing director for those plays, you know? When you look at the box office success, you see that they were never as successful as when Lloyd was directing them. He was really amazing.
PC: Do you consider the entire cycle a landmark American masterpiece? I do.
TP: Absolutely. I mean, it's epic!
PC: You can say that again.
TP: And, what's so interesting, too, is that he planned to write ten and that's exactly what he did. You know, I have this thing that I say to people on their birthday, "May you live long enough to know why you were born," and, I guess, in August's case, he knew why he was born and he fulfilled his mission and then he checked on out.
PC: What an eloquent point. Are you happy his legacy is living on? The revival FENCES was a resounding success quite recently on Broadway.
TP: Oh, absolutely! He's extraordinary - he is our contemporary Shakespeare. I didn't get to see the recent one, but when you talk about Viola [Davis] you can't even begin to talk about how amazingly talented someone can be - I am sure she was just incredible and I just love her work.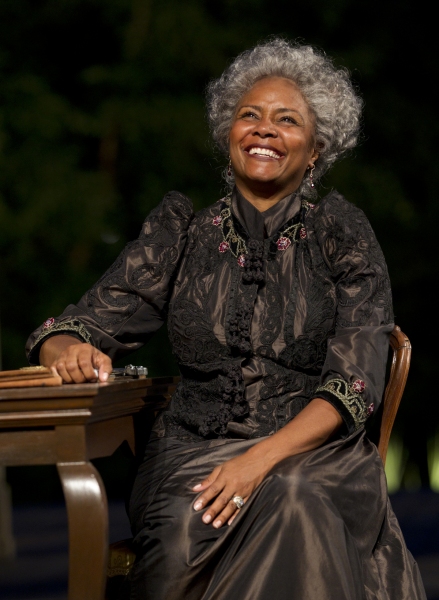 PC: Is GEM OF THE OCEAN a piece you would like to consider someday?
TP: Hmm, I've never thought about GEM! I did see it and I saw Phylicia [Rashad] do it and, again, it was just wonderful, wonderful, wonderful work. If I had to think about the August plays and name my favorite I think I would say that JITNEY is my favorite play of his to watch. I've been lucky enough that I've gotten to do JOE TURNER'S COME AND GONE and THE PIANO LESSON and RADIO GOLF, but I think I'd like to do Bernice in THE PIANO LESSON someday. That is probably my other favorite of August's plays - THE PIANO LESSON. That has some really, really well-written women's roles in it.
PC: In mentioning the contemporary Shakespeare: you recently got the opportunity to do not one but two roles in last year's Shakespeare In The Park productions- THE MERRY WIVES OF WINDSOR and MEASURE FOR MEASURE. Both Daniel Sullivan and David Esbjornson did this column back then - how would you compare your experiences working with the two of them?
TP: It was great! It was a blast! I knew both of those directors already - I worked with
Dan Sullivan
the first time he ever worked in the park, on MERRY WIVES OF WINDSOR, and I had worked with
David Esbjornson
previously on
Larry Kramer
's JUST SAY NO and we had also subsequently worked at the O'Neill and stuff like that. They are both great guys and great directors but they are completely the opposite in their styles and their way of working.
PC: Completely incomparable.
TP: They are! [Laughs.] Now, also, you have to remember that that was the first year that the Public was trying out a rep program, so we worked for five months on those plays - one company doing two plays simultaneously.
PC: What was that process like for you?
TP: It's like, on the fourth floor you are working with
David O
n one play and on the ninth floor you are working with Dan on the other. Dan is very precise and meticulous - he is making a movie; he is constantly thinking. David is a free-for-all - it's a playground when you get up there with him and you're just having fun and making it up as you go. It was like you had to be able to flip modes when you were in that elevator, going from one director on one floor to another. It was a little bit JEKYLL/HYDE. [Laughs.]
PC: I bet! How would you compare them with the director of your Broadway debut - the formidable Harold Prince; who I know is totally unlike both of them in his own way?
TP: Oh, Hal! Oh, Hal. You are right - he is totally different, too. Hal is just the best, though - the best.
PC: Did you get to see the recent Encores! MERRILY?
TP: Well, I did go to our recent thirty-year reunion, but, no, I didn't get to see the show because I was performing in HURT VILLAGE at the same time.
PC: Liz Callaway told me that the most recent MERRILY reunion was particularly emotional. Was it an unforgettable night for you, too?
TP: Oh, yeah - it was a lot of fun to see everyone and go through it all again. But, I mean, it's been thirty years! Thirty years. [Pause. Sighs.] Thirty years?! I am not even that old! [Laughs.]
PC: When Susan Lucci did this column we discussed the soap era and its recent decline. What are your thoughts on that, having appeared on many of the biggest soaps in your day? Do you think they will live on in some form online or elsewhere?
TP: Well, nighttime TV is really mostly soap operas still, but I don't know about daytime. I love Lucci - she is the greatest. I remember when I was on ALL MY CHILDREN, she was so great to my little girl, Maya - Maya would go and hang out with Lucci and she would come back with high-heeled shoes that Lucci gave her to wear.
PC: Classic La Lucci!
TP: Yeah - she is just a wonderful businesswoman and a hell of an actress. And, as far as soap operas go: I was raised on them since I was seven years old. When I first came to New York, right after MERRILY closed one of the first auditions I had was for ALL MY CHILDREN - for the role of Angie,
Debbie Morgan
's role. I remember that I just knew I was going to get it - I just knew it. I had been cast in TINTYPES in Louisville and I was going to test for the role on a Monday but I had to leave for Louisville on the Friday before, so, I said, "I'm just going to turn TINTYPES down - I know I am going to get this part on the soap." And, come to find out, by Monday they had already had an offer out for Angie to Debbie and she had got it! [Laughs.]
PC: Of all the bad luck, right?
TP: Right. Then, fast-forward ten years: I am at the
Mark Taper Forum
and we are doing JELLY'S LAST JAM. So, a friend tells me she is testing for a new role on ALL MY CHILDREN - and the casting director, Joan, remembered me from that audition from ten years earlier. She literally had me flown in to do the test and I got it. So, it all worked out in the end - being a part of Pine Valley was always a really special dream for me because I grew up in Chicago and that is the number one ALL MY CHILDREN city in the country. I remember watching ALL MY CHILDREN since I was a kid. Also, I have to say that I would not have been able to be a theatre actress had I not been on soap operas because it financed me to be able to work in the theatre.
PC: An all too true aspect of the business not often discussed.
TP: Yeah, I just don't know how people do it - I really don't. It is almost impossible - you really can't make a living doing just theatre.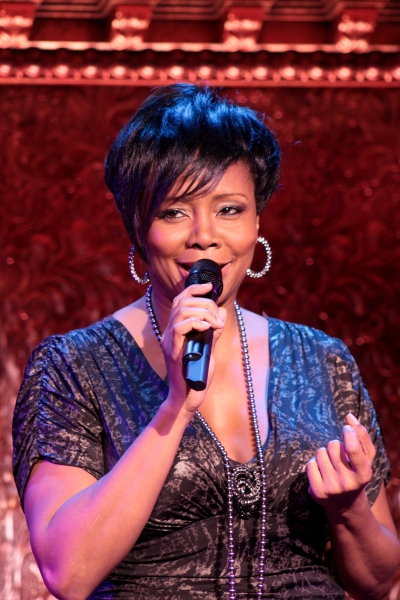 PC: That is a significant aspect of the SHOWBUSINESS documentary you participated in back in 2003, as well. That film is unlike anything before or since - a true time capsule. Do you feel particularly privileged to be in it?
TP: Oh, yeah! Isn't that just wild? It's so wild that she did that;
Dori Bernstein
[the director]. She's an amazing woman. But, yeah, to answer your question, it was really special to be a part of it and, as I said, I love Dori and the fact that she did that. You know, what's interesting is that I got to do CAROLINE in London when WICKED and SPAMALOT were there - the big Broadway hits - and I really got to see the difference in the aesthetic there versus here - I mean: CAROLINE dies on Broadway, but wins the Olivier in London. [Laughs.]
PC: MERRILY won the Olivier for Best Musical, as well - the original version, to boot.
TP: Really?! I didn't know that! I had no idea. You know, it's a really different mentality and what they respond to emotionally is different - the Brits have a much deeper love of theatre than here, I think. I mean, if you go to any small neighborhood, the grocer or whoever knows right where the theatre is - everyone goes to the theatre there. It's sort of like how something like 85% of the people in Israel go to the theatre every week - that's how it is in a lot of England, too; the theatre is part of daily life. The theatre is bread to them.
PC: How illuminating. What's next for you after 54 Below?
TP: Well, there are a couple of things. This
Ethel Waters
piece has been optioned for us to finish writing, so I really want to take it to London. So, I am going over to London next month and we are going to see if there is the right theater to put it up in over there - the full show.
PC: It might be best to try it out over there first given the way things work now.
TP: They will appreciate her for her six-decade career and for this music in a way that I am not sure that young people here today necessarily would - you know, they're like, "
Ethel Waters
? Who's she?" And, they don't realize that without her we wouldn't have so much of what we have today. So, I really feel we have to try it out there first before we bring anything here to New York. I mean, look at THE WILD PARTY - the Brits get that, too!
PC: I wish you the very best on the Ethel Waters piece and everything else coming up - whatever you do is unmissable!
TP: Aww, thank you so much, Pat. I am on BroadwayWorld all the time, so this has been really exciting. Bye bye.