Click Here for More Articles on BROADWAY IN BRYANT PARK
Christy Altomare, Derek Klena, Bobby Conte Thornton & More Join Line Up for This Week's Broadway in Bryant Park!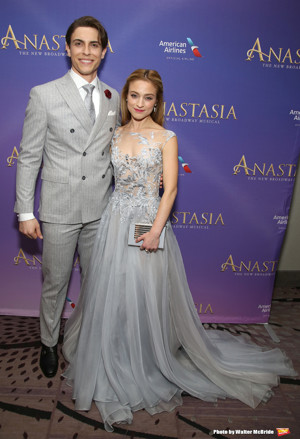 The best of Broadway will perform for FREE on six consecutive Thursdays this summer with '106.7 LITE FM's Broadway in Bryant Park 2017' - a lunchtime series on the Bryant Park Stage. Hosted by LITE FM's on-air personalities, the 17th annual presentation of open-air, On- and Off- Broadway lunch hour performances will run through Thursday, August 10.
Celebrating 17 years of providing free theatre entertainment, '106.7 LITE FM's Broadway in Bryant Park' will run from 12:30 - 1:30 p.m. ET on the following Thursdays; July 27; August 3; August 10. The Bryant Park stage is located at 6th Avenue between 40th and 42nd Streets. Lawn seating is first-come, first-serve.
This week's event will feature performances by the casts of A BRONX TALE (Richard H. Blake, Bobby Conte Thornton, Ariana DeBose, Lucia Giannetta, Hudson Loverro, Charlie Marcus, Michael Barra, Ted Brunetti, Brittany Conigatti, Kaleigh Cronin, Rory Max Kaplan, Janelle McDermoth, Jonah Mussolini, Shannon Mullen, Dominic Nolfi, Wonu Ogunfowora, Hillary Porter, Paul Salvatoriello, Joseph J. Simeone, Joey Sorge, Cary Tedder, Keith White), ANASTASIA (Christy Altomare, Derek Klena, John Bolton), AVENUE Q (Dana Steingold, GRACE CHOI, Ben Durocher, Jason Jacoby, Kerri Brackin), and IMBIBLE: Anthony Caporale, Nicole DiMattei. Ellen Cheney, Luke Schaffer, Alex Herrera, Sarah Hinrichsen.