CLUE: ON STAGE, CHECK PLEASE & More - Check Out This Week's Top Stage Mags; Plus New Options for Schools
It begins like a traditional show program with cover art, cast and creative team information and then the sky (and your creativity) is the limit.
Each week, we'll be highlighting the top virtual show programs from BroadwayWorld's Stage Mag! Want to create a FREE Stage Mag for you own show? To get started on your own program, visit https://stagemag.broadwayworld.com.
Stage Mag is BroadwayWorld's service for easily creating modern, fully interactive show programs for all types of productions, from streaming to broadcast to in-person.
What's New for Stage Mag This Week
Privacy and Social Media Options
Designed for school productions, we've added two new options... You can now mark your program as 'Private', which will automatically add tags to tell Google to not index or cache your program so only those with the link/QR code can view it.
Also, for student programs, you can also now disable the ability for students to enter their social media handles, if you're not going to use those fields. Both new features are available under 'Bonus Features'
---
This week's top Stage Mags include...
About Stage Mag
It begins like a traditional show program with cover art, cast and creative team information and then the sky (and your creativity) is the limit. Program builders can add photos, videos, interactive advertisements with their own ad pages, sell merchandise, collect email addresses, customize the design, and promote the show with a QR code.
Just one smartphone click on a code included on lobby signs, printed slips, web site, or stream will instantly open the new interactive digital program. Get started now on building your first Stage Mag!
Related Stories
From This Author - Team BWW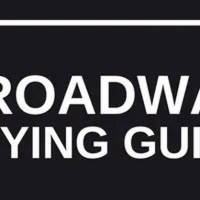 Broadway Buying Guide: December 5, 2022

December 5, 2022

Looking for the best deals on Broadway shows? Welcome to our new weekly guide to the most popular shows listed on BroadwayWorld. Check out which shows are selling this week, December 5, 2022.
---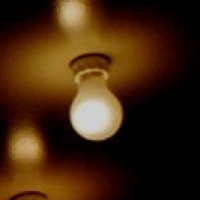 Play BroadwayWorld's Daily Word Game - 12/5/2022

December 5, 2022

Today's BroadwayWorld Daily Word Game is now live - can you guess today's word or phrase? The solution can be any theatre related word or phrase - a show title, performer, recognizable lyrical phrase, and more.
---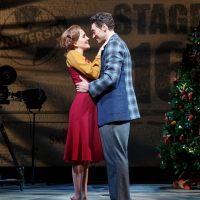 Check Out These Must-Watch Holiday Titles on BroadwayHD

December 1, 2022

It's time to get into the holiday spirit! From the awe-inspiring magic of The Nutcracker to the rollicking antics of A Christmas Carol Goes Wrong, BroadwayHD has a holiday title for everyone to enjoy.
---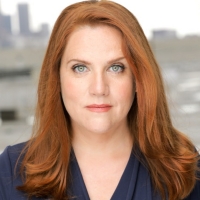 Interview: Donna Lynne Champlin Gets Ready to Take on a Holiday Classic

November 30, 2022

Theater fans will have a chance to see Donna Lynne Champlin sink her teeth into a real role onstage once again for one-night-only: On December 12 she will take to the stage at The Sheen Center, starring as George Bailey in a performance of IT'S A WONDERFUL LIFE to benefit The Transport Group.
---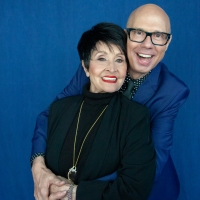 Tony Award-Winning Broadway Legend Chita Rivera and BroadwayWorld's Richard Ridge Set to Host BWW 20th Anniversary Celebration Event

November 30, 2022

BroadwayWorld's 20th Anniversary Concert will take place on Sunday, May 21, 2023 at the iconic Sony Hall (235 W 46th St., NY, NY), in the heart of Broadway's theatre district. The evening will be hosted by Tony Award-Winning Broadway legend Chita Rivera, along with her longtime friend, BroadwayWorld's own Richard Ridge.
---