CAROLINA RISING is The Final Show In The TRU Voices New Musicals Reading Series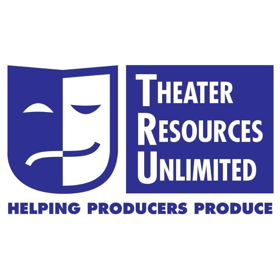 Theater Resources Unlimited (TRU) announces the reading of Carolina Rising, part of the TRU Voices New Musicals Reading Series, on February 5, 2018 at 7pm at The Actors Temple Theater, 339 W. 47th Street, NYC. A "Dollars and Sense" talkback on the future development of the presented work will be held after the performance. Admission is free. Please RSVP at least a day in advance (or much sooner) by calling 212-714-7628, or e-mailingTRUVoicesSeries@gmail.com.
Carolina Rising will be the third and final show in the series, on February 5, 2018 at 7pm.
Crystal Ann McKay's wild and independent spirit finds no outlet in her town's unending dreariness, but life abruptly changes when a labor organizer arrives from Detroit. Inspired by true events, Carolina Risingshows how frustration mixed with courage can turn a troublemaker into a hero.
A new country-western musical with Book & Lyrics by Bryan D. Leys (Hell's Belles, La Ribalta, How To Marry A Divorced Man, Midsummer Nights, The White Witch of Rosehall, Murder On Broadway, 2017 TRU Voices New Plays Series-Moonshadow); Music by Kevin Kuhn (composer: Midsummer Nights, 66, Harley. B'way guitarist: Aladdin, The Lion King, The Who's Tommy); Directed by Joe Barros (Bastard Jones, Cagney, Gigi, Artistic Director/New York Theatre Barn); Music Director: Balint Varga (Award winning composer, conductor, arranger originally from Hungary. Writing credits: Houdini, White Witch of Rosehall, Why Don't I Have a Girlfriend? Hooligans; Music Direction: 50th Anniversary of Hair, JCS, The Wiz, Aida, West Side Story, Oliver!, Assassins); Stage Manager: Michelle Perri (The Public Theater, Intern: Illyria); Presented by Sharon Weiss and Eileen B. Weiss of Tweiss Productions (Hell's Belles, Forbidden Broadway: Alive and Kicking, Forbidden Broadway Comes Out Swinging, Appendage; Moonshadow).
CAST: Jennifer Blood (B'way: Gentleman's Guide to Love and Murder; Violet, Matilda. NY: Matthew McConaughey vs. The Devil: An American Myth at NYMF, Unlock'd at Prospect Theater Co.); Mallory Hawks (Off-B'way: Seussical, Sam's Room at NY Theatre Barn, the cell and NAMT, String at Playwrights Horizons, Oscar Hammerstein Festival, New Dramatists, NAMT); Donnie Kehr (B'way: Billy Elliot, Jersey Boys, Aida, The Who's Tommy. TV: House Of Cards, Quantico. Gotham); Brandon Schraml(Off-B'way: The Pillars of NY, The Deathly Ones. Off-off-B'way: The Video Games, The Unexpected Guest. 1st Nat'l Tour: Ring of Fire. Viva Max! also in the current TRU reading series); Tally Sessions (B'way: War Paint, Falsettos, School of Rock, Big Fish, The House of Blue Leaves, Cirque du Soileil's Paramour); Blake Sheridan (NYMF 2017: Peace, Love & Cupcakes. Regis Repertory 2018: Godspell); Tina Stafford (Off-B'way: Ionescopade, Liberty, I Married Wyatt Earp. Nat'l tour: Once); Helen White (Off-B'way: Sistas, First Noel, Nina in the Morning at Chelsea Rep Theatre, Dicapo Opera Company Tour of The Gershwins' Porgy and Bess).
The purpose of the series is to help develop new musicals, help producers develop the skills needed to produce new works, and foster the producer-writer relationship for future development beyond our series. Each reading is followed by a "Dollars and Sense" panel discussion with prominent New York producers, general managers and artistic directors focusing on potential venues, marketing and budgeting of the works presented. "Dollars and Sense" panel to include Jeffrey Chrzczon, NIKO Companies general management (Shear Madness, Billy Crystal 700 Sundays, Mike Tyson Undisputed Truth); Ed Gaynes, producer (Cougar the musical, Zero Hour, Black Angels Over Tuskegee, Fried Chicken and Latkes), theater owner St. Luke's, manager Actors Temple; Sarahbeth Grossman, producer (An American in Paris, Ann with Holland Taylor, Stick Fly, Time Stands Still, Ghetto Klown, West End Umbrellas of Cherbourg, The Irish Curse, 60th anniversary revival of A Tree Grows in Brooklyn); Jan Hacha, managing director Amas Musical Theatre; David Vernon Lustig/No Filter Productions (Cedar Street, American Pastime); Cheryl Wiesenfeld, producer (Tony Awards for Vanya & Sonia & Masha & Spike, All the Way, Porgy and Bess, Elaine Stritch: At Liberty; plus Legally Blonde, A Steady Rain, The Exonerated, Play Dead, In the Continuum); and Frank Zuback, producer (Taking Leave, American Soldier, Roof of the World).
Admission is free for everyone. But reservations are required. Please reserve at https://truonline.org/events/carolina-rising-reading/ OR call at least a day in advance for reservations: 212-714-7628, or e-mailTRUVoicesSeries@gmail.com.
Theater Resources Unlimited (TRU) is the leading network for developing theater professionals, a twenty-five year old 501c3 nonprofit organization created to help producers produce, emerging theater companies to emerge healthily and all theater professionals to understand and navigate the business of the arts. Membership includes self-producing artists as well as career producers and theater companies.
TRU publishes a community email newsletter of services, goods and productions; presents the TRU VOICES Annual New Play Reading Series and Annual New Musicals Reading Series, two new works series in which TRU underwrites developmental readings to nurture new shows as well as new producers for theater; offers a Producer Development & Mentorship Program whose mentors are among the most prominent producers and general managers in New York theater; and also presents Producer Boot Camp workshops to help aspirants develop the business skills they need. TRU serves writers through a Writer-Producer Speed Date, a Practical Playwriting Workshop, How to Write a Musical That Works and a Director-Writer Communications Lab; programs for actors include the Annual Combined Audition plus Resource Nights and "Speed Dating."
Programs of Theater Resources Unlimited are supported in part by public funds awarded through the New York State Council on the Arts (NYSCA) with the support of Governor Andrew Cuomo and the New York State Legislature; and with support from the Montage Foundation.
For more information about TRU membership and programs, visit www.truonline.org or call 212-714-7628.
Related Articles
More Hot Stories For You