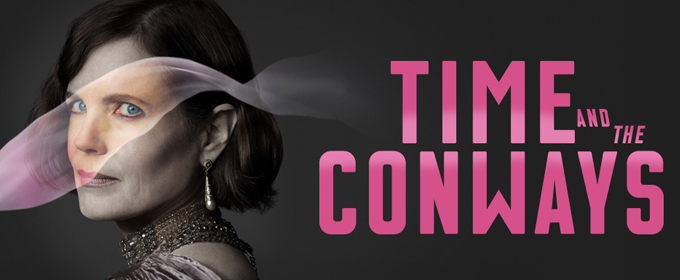 Click Here for More Articles on TIME AND THE CONWAYS
BWW TV: Get A First Look At TIME AND THE CONWAYS on Broadway!
BroadwayWorld has a first look at Time and the Conways on Broadway! Check out the video montage below!
Roundabout Theatre Company presents the new Broadway production of J. B. Priestley's Time and the Conways, directed by Tony winner Rebecca Taichman (Indecent). The play returns to Broadway for the first time since its premiere in 1938 and opens officially tonight, October 10, 2017. This is a limited engagement through November 26, 2017 at the American Airlines Theatre on Broadway (227 West 42nd Street).
Time and the Conways stars Elizabeth McGovern as "Mrs. Conway," Steven Boyer as "Ernest," Anna Camp as "Hazel," Gabriel Ebert as "Alan," Charlotte Parry as "Kay," and Matthew James Thomas as "Robin," with Anna Baryshnikovas "Carol," Brooke Bloom as "Madge," Alfredo Narciso as "Gerald," and Cara Ricketts as "Joan."
In 1919 Britain, Mrs. Conway ("Downton Abbey's" Elizabeth McGovern) is full of optimism during her daughter's lavish twenty-first birthday celebration. The Great War is over, wealth is in the air, and the family's dreams bubble over like champagne. Jump nineteen years into the future, though, and the Conways' lives have transformed unimaginably. This time-jumping play by J.B. Priestley (An Inspector Calls) takes place at the crossroads of today and tomorrow - challenging our notions of choice, chance and destiny.