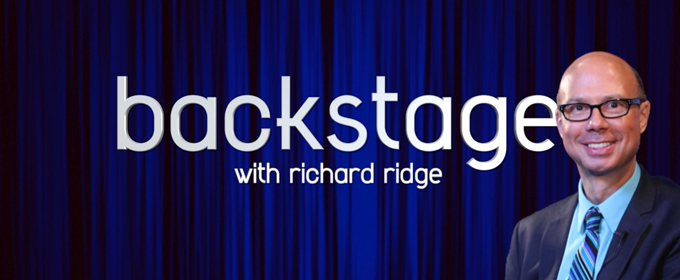 Click Here for More Articles on BACKSTAGE WITH RICHARD RIDGE
BWW TV EXCLUSIVE: John Kander Looks Back Part 1: Talks Dramatists Guild Fund Honor, New Projects, Fred Ebb & More!
Welcome to BroadwayWorld's exclusive talk show, BACKSTAGE WITH Richard Ridge. Follow Richard as he visits the theater's best and brightest in their dressing rooms, on their stages and favorite hang outs to talk about their lives, careers and all of the things you don't know, but want to know.
In this very rare sit down, we are honored to bring you an exclusive chat with musical theatre legend John Kander. In Part 1 of the interview below, John reminisces about the major milestones of his career, which will be honored by The Dramatists Guild Fund in a special ceremony on Sunday, June 3, in association with the organization's 50th Anniversary. Kander will be celebrated for contributing some of the most important works of musical theatre - along with his late partner Fred Ebb - to the canon including Cabaret and Chicago - also major motion pictures - Kiss of the Spider Woman, The Act, Woman of the Year, The Rink, Curtains, The Scottsboro Boys and more.
The event will take place at the Mandarin Oriental and will be hosted by Jon Cryer. Famed producers Craig Zadan and Neil Meron ("Smash", How To Succeed in Business Without Really Trying, Promises, Promises, "Chicago," "Hairspray") are serving as honorary co-chairs of the special night.
Performances and tributes will be given by well-known members of the theater community including Liza Minnelli, Chita Rivera, Bebe Neuwirth, Christie Brinkley, Stockard Channing, Joel Grey, Rob Marshall, Susan Stroman, Debra Monk, Karen Ziemba and Joshua Henry. For tickets and more information on the starry affair, visit www.dramatistsguildfund.org/programs/gala.
CLICK HERE for Part 2 of this fascinating retrospective.
Related Articles