BWW Review: Christine Pedi, Stephanie Umoh and Stephanie D'Abruzzo Shine Brightly in The York's JERRY'S GIRLS
After Florenz Ziegfeld spent the early decades of Broadway's 20th Century "glorifying the American Girl," a young composer/lyricist named Jerry Herman spent a good hunk of the second half showcasing extraordinary women.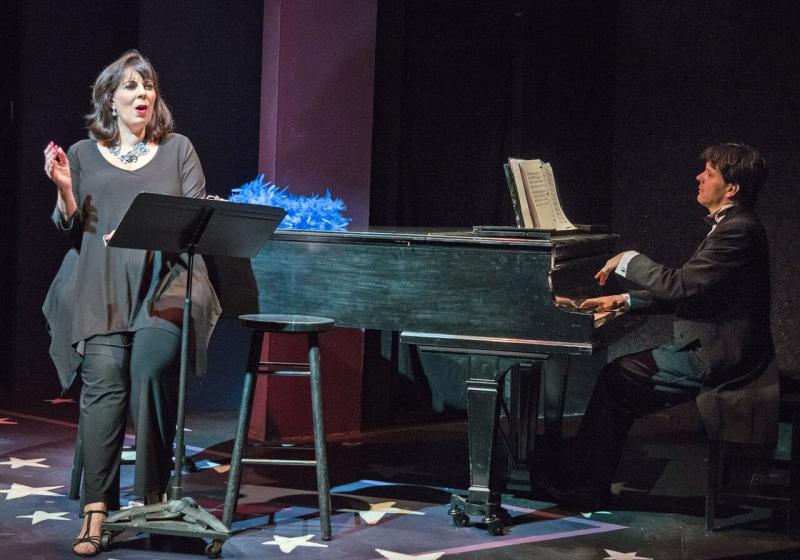 Herman first gained a bit of notoriety penning clever songs for topical Off-Broadway revues like NIGHTCAP and PARADE before making his Broadway debut with the genial romance MILK AND HONEY, but it was his next show, the mega-hit HELLO, DOLLY! that began defining the Jerry Herman style of breezy, hummable scores for musicals centered on smart, fiercely independent women.
MAME was another smash hit and although MACK AND MABEL and DEAR WORLD both failed at the box office, their scores would be the envy of many a musical theatre artist.
Oddly, Herman's last two musicals were male-centric; the short-lived wartime drama THE GRAND TOUR and the revolutionary LA CAGE AUX FOLLES. The latter's success, however, was a twist on the Herman formula, centered on a glamorous and fiercely independent female impersonator.
Jerry Herman's Broadway productivity was cut short when he was diagnosed as HIV-positive in 1985, but over thirty years later he's still with us thanks to a strong reaction to an experimental drug treatment.
The next year, a charming revue of his songs hit Broadway. JERRY'S GIRLS starred Chita Rivera, Dorothy Loudon and Leslie Uggams - backed by an all-woman ensemble - singing a top-shelf collection from the master's oeuvre, mostly written for his female characters.
The York Theatre Company's Musicals in Mufti Concert production of JERRY'S GIRLS eschews the ensemble and takes the show back to its pre-Broadway packaging as a nightclub entertainment. With limited rehearsal time and cast members on book, director Pamela Hunt's mounting is, by necessity, simply staged. But a knockout trio of performers, accompanied on piano by music director Eric Svejcar, keep the evening frothy and fun.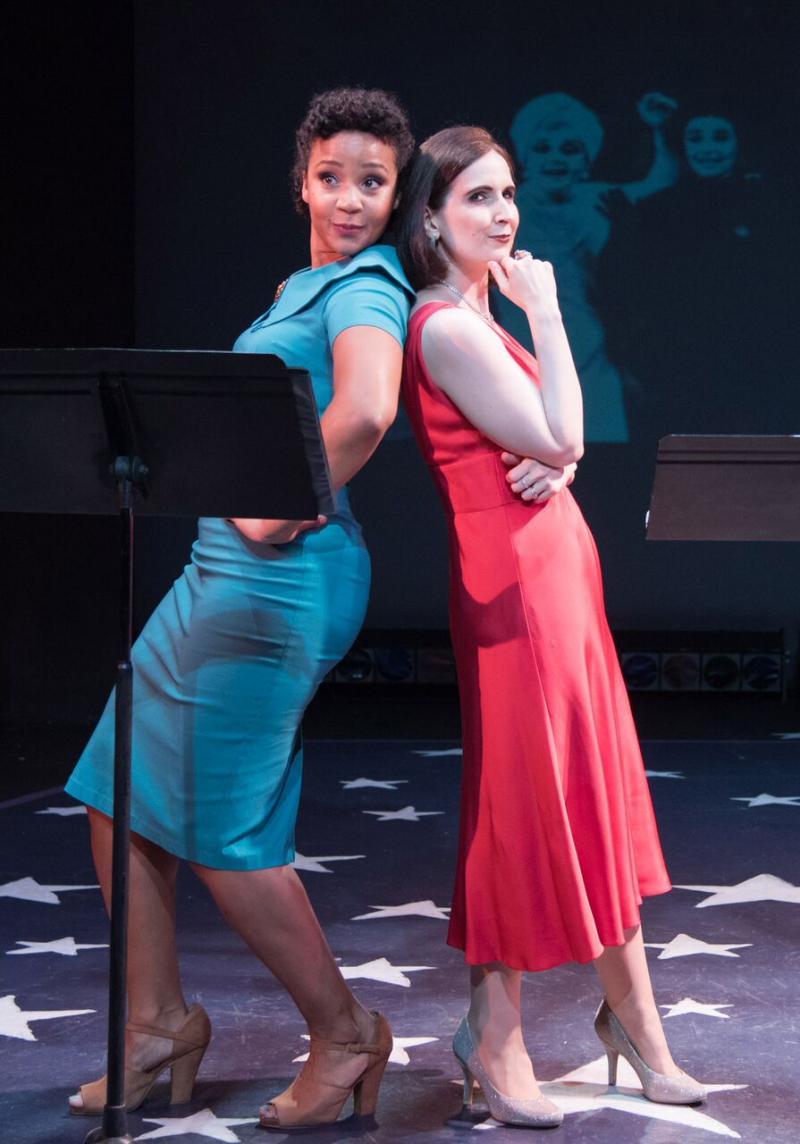 Since cabaret star Christine Pedi is primarily known for her skills at celebrity impersonations, developed from her years with Forbidden Broadway, she doesn't get enough credit for her sublime phrasing and interpretive talents when using her own voice.
Her warm and subtle performances of "If He Walked Into My Life" and "Song On The Sand" are perfectly lovely. Of course, she masterfully handles the bulk of the comedy numbers, such as "Gooch's Song," "Nelson" (a Jeanette MacDonald spoof Herman penned for when extra material was needed for Broadway's A DAY IN HOLLYWOOD/A NIGHT IN THE UKRAINE) and "Put It Back On," playing a strip-tease artist who has seen better days. Her talent for mimicry is put to good use with a Shirley Temple impersonation for "Tap Your Troubles Away."
The peppy tap dancing for that last number is supplied by Stephanie D'Abruzzo, best known for her Tony-nominated turn in AVENUE Q. Displaying a vibrant belt and a showbiz spirit, D'Abruzzo really digs into numbers like "Wherever He Ain't," "Time Heals Everything" and a rousing "Before The Parade Passes By."
A Theatre World Award winner for playing Sarah in the Broadway revival of RAGTIME, Stephanie Umoh most recently caught the attention of the theatre community when, with both Stephanie J. Block and her understudy ailing, she went on, script in hand and with just a few hours preparation, as Trina in FALSETTOS, receiving enthusiastic cheers from the audience.
This time, more fully prepared, she brings touching sentiment and graceful phrasing to ballads such as "It Only Takes A Moment," "Kiss Her Now" and "I Won't Send Roses" before filling the 11 o'clock spot with a thrilling "I Am What I Am."
There's no context offered for any of the selections, nor is there any biographical information, but we do experience the evolution of an American Songbook classic as "Hello, Dolly!" is sung not just with its original lyric, but with special words penned for an Oscar Mayer commercial ("Hello, Deli!") and the LBJ presidential campaign ("Hello. Lyndon!").