Michael Dale
After 20-odd years singing, dancing and acting in dinner theatres, summer stocks and the ever-popular audience participation murder mysteries (try improvising with audiences after they?ve had two hours of open bar), Michael Dale segued his theatrical ambitions into playwriting. The buildings which once housed the 5 Off-Off Broadway plays he penned have all been destroyed or turned into a Starbucks, but his name remains the answer to the trivia question, "Who wrote the official play of Babe Ruth's 100th Birthday?" He served as Artistic Director for The Play's The Thing Theatre Company, helping to bring free live theatre to underserved communities, and dabbled a bit in stage managing and in directing cabaret shows before answering the call (it was an email, actually) to become BroadwayWorld.com's first Chief Theatre Critic. While not attending shows Michael can be seen at Citi Field pleading for the Mets to stop imploding. Likes: Strong book musicals and ambitious new works. Dislikes: Unprepared celebrities making their stage acting debuts by starring on Broadway and weak bullpens.
MOST POPULAR ARTICLES
LAST 30 DAYS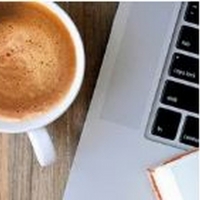 Sunday Morning Michael Dale
Posted: Nov. 14, 2021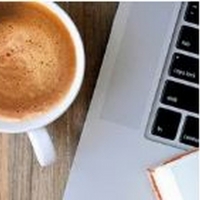 Sunday Morning Michael Dale: After a Brief Intermission...
Posted: Nov. 28, 2021


LAST 365 DAYS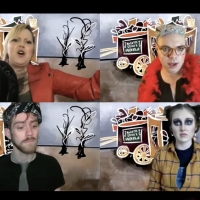 BWW Review: The Seeing Place Presents Liz Duffy Adams' DOG ACT
Posted: Feb. 6, 2021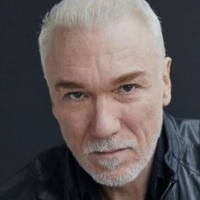 BWW Review: Patrick Page in Shakespeare@'s JULIUS CAESAR
Posted: Mar. 2, 2021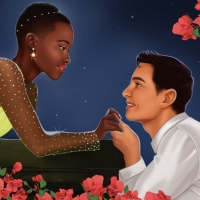 BWW Review: Lupita Nyong'o in The Public's ROMEO Y JULIETA
Posted: Mar. 28, 2021


Sunday Morning Michael Dale: 30/90, 30/89 & 30/13

December 5, 2021

Jonathan Larson's posthumous success may be a unique story, but tick, tick... Boom! deals with a universal truth most artists must deal with sometime in their lives.
---
Sunday Morning Michael Dale: After a Brief Intermission...

November 28, 2021

How my exposure to the diversity of New York theatre changed once I started going to Off-Off-Broadway more frequently than to Broadway.
---
Sunday Morning Michael Dale

November 14, 2021

Sharing views not only on the current Broadway and Off-Broadway scenes, but offering an appreciative spotlight to Off-Off Broadway artists and other lesser-known entertainers who are just as important in making New York the nation's live performing arts capital. To encourage rather than critique.
---
BWW Review: A Beloved New York Stage Actor Recalls Six Decades of Theatre in JOHN CULLUM: AN ACCIDENTAL STAR

April 12, 2021

The first time I saw John Cullum live on stage his fingers were clutched to a window frame of designer Robin Wagner's art deco luxury liner, playing the maniacally flamboyant theatre producer Oscar Jaffe attempting to board a moving train in his Tony-winning turn in ON THE TWENTIETH CENTURY.
---
BWW Review: Lupita Nyong'o and Juan Castano Are Bilingual Lovers in The Public's Radio Drama ROMEO Y JULIETA

March 28, 2021

The visuals may be left to the listener's imagination in The Public Theater's new audio play, but what lands on the ear takes Joseph Papp's revolutionary concept a bit further.
---
BWW Review: Patrick Page Leads a Sumptuous Ensemble in Shakespeare@'s Radio Drama JULIUS CAESAR

March 2, 2021

Even if Americans weren't recently subjected to the horror of violent deaths and the attempted murder of elected officials inside the U.S. Capitol Building, the issue of representatives desiring the right to carry firearms in congress would be enough to bring new relevance to William Shakespeare's drama of insurrection and its consequences, JULIUS CAESAR.
---
BWW Review: Theatre Artists Adapt To A Drastically Changed World as The Seeing Place Presents Liz Duffy Adams' DOG ACT

February 6, 2021

The Seeing Place Theater offers a futuristic glimpse of artists adapting to a changed culture in Liz Duffy Adams' 2004 absurdity, DOG ACT.
---
BWW Review: Jefferson Mays Plays 50+ Characters In A Beautifully Realized Adaptation A CHRISTMAS CAROL

November 29, 2020

As virtuosic Broadway stars go, Jefferson Mays be the provider of the most congenially-natured performances of his era.
---
BWW Review: Bill Irwin's ON BECKETT / IN SCREEN Takes A Clown's-Eye View Of The Modernist's Words

November 22, 2020

'I am not a Beckett scholar,' Bill Irwin advises viewers at the outset. 'Mine is an actor's relationship to this language. By which I mean the deep knowledge that comes from committing words to memory, and speaking them to audiences.'
---
BWW Review: The Seeing Place Addresses Increasingly Relevant Issues With Jane Martin's 1994 Pulitzer Finalist KEELY AND DU

November 5, 2020

For the first time in twelve years, Americans were being served by a president who fully supported The Supreme Court's Roe v. Wade decision when the pseudonymed playwright Jane Martin's 1994 Pulitzer finalist KEELY AND DU premiered.
---
BWW Review: Trump-Era Liberals Are All At Sea In Anne Washburn's SHIPWRECK

October 28, 2020

While not exactly a moment of déjà vu, I did feel a sense of the familiar while listening to director Saheem Ali's new podcast production of Anne Washburn's provocative play of Trump-era liberal ideology, SHIPWRECK, subtitled 'a History Play about 2017'. It was followed almost immediately by an internal debate as to whether or not it was okay to mention in in this review.
---
BWW Review: David Hargreaves Stars in Shakespeare@'s Enchanting Radio Drama Production of THE TEMPEST

October 5, 2020

After an impressive inaugural production of HAMLET in the atmospheric surroundings of Jersey City's Grace Church Van Vorst, Artistic Director Sean Hagerty's Shakespeare@, like so many theatre companies around the country, was suddenly placed in the position rethinking its immediate future.
---
BWW Review: Richard Nelson Closes Out His Pandemic Trilogy With INCIDENTAL MOMENTS OF THE DAY

September 18, 2020

When playwright/director Richard Nelson introduced Public Theater audiences to a family of Rhinebeck, New York residents by the surname Apple, he referred to his creation as a 'disposable play.' Well, it's been nearly ten years and, thankfully, he hasn't disposed of the Apples yet.
---
BWW Review: The Seeing Place Addresses LGBTQIA+ Issues Through Shakespeare's A MIDSUMMER NIGHT'S DREAM

September 1, 2020

Back in pre-COVID New York, barely a midsummer weekend would go by without a theatre company somewhere presenting an outdoor production of Shakespeare's A MIDSUMMER NIGHT'S DREAM in whatever garden, meadow or parking lot would offer a permit. When you add the countless indoor productions, the Bard's merry mixture of comedy, romance and fantasy - offering numerous juicy roles for a talented ensemble -- is doubtlessly one of his most enduringly popular pieces.
---
BWW Review: Saheem Ali Reinvents Shakespeare In The Park With An Audio RICHARD II That Stresses Color Consciousness

July 19, 2020

'What does it mean to have a Black man who is deemed unfit to rule and what does it mean to have a Black woman take his place?'
---
BWW Review: Richard Nelson Continues His Rhinebeck Panorama with AND SO WE COME FORTH: THE APPLE FAMILY: A DINNER ON ZOOM

July 4, 2020

'I was lying in the bath last night. And it just occurred to me, I all of a sudden realized: I have not touched another human being for over three months.'
---
BWW Review: Eden Theater Company's THE ROOM PLAYS Zooms In On Teleconferenced Relationships

June 15, 2020

'I guess I knew that you could miss the things you love; I didn't know you could miss the things you hate,' ponders a New York apartment-dweller who sees little reason to get out of bed as she lives in isolation in this era of COVID-19.
---
BWW Review: Jake Gyllenhaal and Tom Sturridge Revisit Their Broadway Success in Audible's Recording of SEA WALL/A LIFE

May 7, 2020

It's been nearly two years since the recording company Audible set up residency in Greenwich Village's Minetta Lane Theatre to produce small-cast plays, usually solo pieces, for short Off-Broadway runs that are recorded for commercially released audios.
---
BWW Review: Richard Nelson Zooms In On The Apples in WHAT DO WE NEED TO TALK ABOUT?

April 30, 2020

'The first cough in the audience and who's listening to the play?,' wonders a character when contemplating the return of live theatre.
---
BWW Review: Candle House Collective's Remote Immersive Experiences Bring Participatory Theatre To Your Phone

April 15, 2020

For over two years, the Chicago-based Candle House Collective has been creating non-tradition, immersive theatre for both site-specific locations and virtual enjoyment. But with the current health crisis putting live theatre on hold, their virtual plays can be especially inviting for audience members seeking an artistic connection.
---