BWW Interview: Diana Ross Talks Upcoming NYC Five Concerts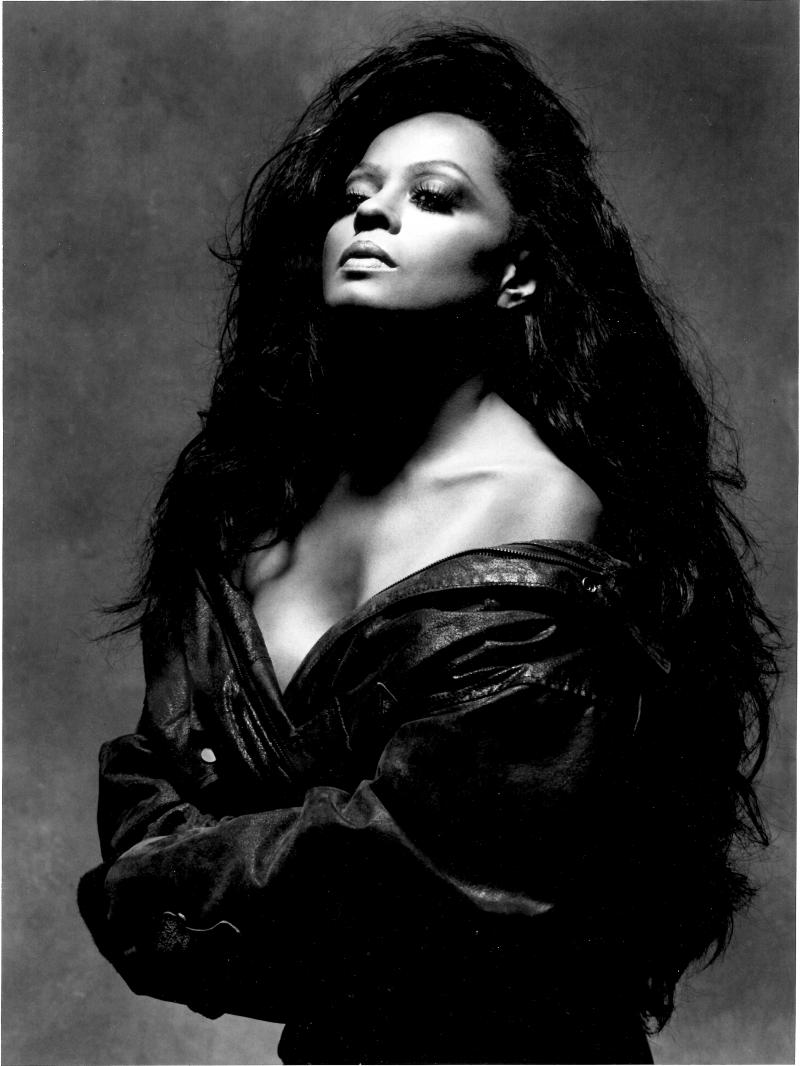 The legendary Diana Ross will perform a rare five-night engagement (Monday, April 24th, Tuesday, April 25th, Wednesday, April 26th, and just added due to popular demand - Friday, April 28th and Saturday, April 29th) at the New York City Center - 131 West 55th Street. The five-night engagement will give fans the opportunity to experience a rare retrospective of her entire career and add to Ms. Ross' reputation for delivering iconic performances in New York City - her one-woman show on Broadway in 1976, Central Park in 1983 and more recent sold out concerts at Radio City Music Hall, Theatre at Madison Square Garden and opening night of the Kings Theatre.
One of the greatest entertainers of all time, Ross will perform songs from her vast and historic music catalogue. Her timeless hits include "Ain't No Mountain High Enough," "Upside Down," "I'm Coming Out," "Stop! In The Name of Love," "Where Did Our Love Go," "You Keep Me Hangin' On" and "Endless Love."
In an exclusive interview with BWW, Diana Ross discussed what she loves most about performing for her fans. "What I receive each night that I perform is the joy of being able to do what I am very passionate about," the singer told BWW. "It feels as if it's my purpose. I really have such great time with all this, especially when I am in a place of fun and good vibrations." She continues, "I think the audience also feels the same. I know when people come out to see a show, they have their own personal and special memories of the songs and the music. They come to have a great time and that is my intention."
Asked if she has a favorite song in her repertoire, the Grammy winner confessed her fondness for "I'm Coming Out", "Ain't No Mountain High Enough," "Endless Love" and "It's My Turn," but added, "Of course, the Supreme songs and those memories, the jazz songs and "Lady Sings The Blues" and the fun songs from my disco era. I've worked with such incredible songwriters that wrote timeless classics. I really do have so many memories and so many favorites from different eras, I can't just pick one."
While discussing how the music industry has changed since the early days of her career she shared, "Good music. Well written songs. Contagious melodies. Positive energies. These always remain the same no matter what changes!"
Don't miss the legendary Diana Ross this April at the New York City Center!
TICKET INFORMATION:
Tickets, starting at $59.50 available at www.nycitycenter.org by calling CityTix at 212.581.1212 and in person at the New York City Center Box Office located on 55th Street between 6th and 7th Avenues.
Monday, April 24, 2017 at 7:30pm, on sale now
Tuesday, April 25, 2017 at 7:30pm, on sale now
Wednesday, April 26, 2017 at 7:30pm, on sale now
BWW readers may purchase special PRE-SALE tickets for Friday, April 28th and Saturday, April 29th concerts - use code LOVE
Pre-Sale March 16 Noon Midnight
Public on sale begins March 17 at Noon
Friday, April 28, 2017 at 8:00pm
Saturday, April 29, 2017 at 8:00pm
More on Diana Ross: Diana Ross was presented the Medal of Freedom from President Obama last year for her distinguished career spanning more than 50 years within the entertainment industry including music, film, television, theater and fashion. She is also an Academy Award nominee, has been inducted into the Rock & Roll Hall of Fame, has received a Grammy Lifetime Achievement Award and has received the prestigious Kennedy Center Honor. For more visit www.Facebook.com/DianaRoss

Photo: Al Watson
Related Articles
Caryn Robbins is a Senior Editor and daily contributor to BroadwayWorld, and manages the TV, Film and Music spin-off sites. Her original musical comedy DEAR (read more...)