Click Here for More Articles on SCHOOL OF ROCK Broadway
BWW Interview: Back to School [of Rock] with Horace Green's New Lady in Charge- Jenn Gambatese!
She has talked to apes, crooned Elvis' greatest hits and done time at the big dollhouse. Now Jenn Gambatese is back on Broadway, and this time she's ready to rock.
Gambatese is ruling the school in Andrew Lloyd Webber's Broadway smash hit School of Rock - The Musical, where she recently took over as Principal Rosalie Mullins- a role originated by Sierra Boggess. Before this latest stop at the Winter Garden Theatre, Gambatese originated the Broadway roles of Jane in Tarzan and Natalie in All Shook Up, played Glinda in the first national tour of Wicked, and was also on Broadway in: Hairspray, Is He Dead?, A Year with Frog and Toad, and Footloose.
So what's it like being the new kid at school? Find out what Gambatese had to say about her first weeks in SCHOOL OF ROCK below!
---
You've been in the show now for a couple of weeks now. How has it been going so far?
I'm really having fun. Once the initial craziness of getting into a show that's already running wears off and that intensity is over... now I'm having a lot of fun.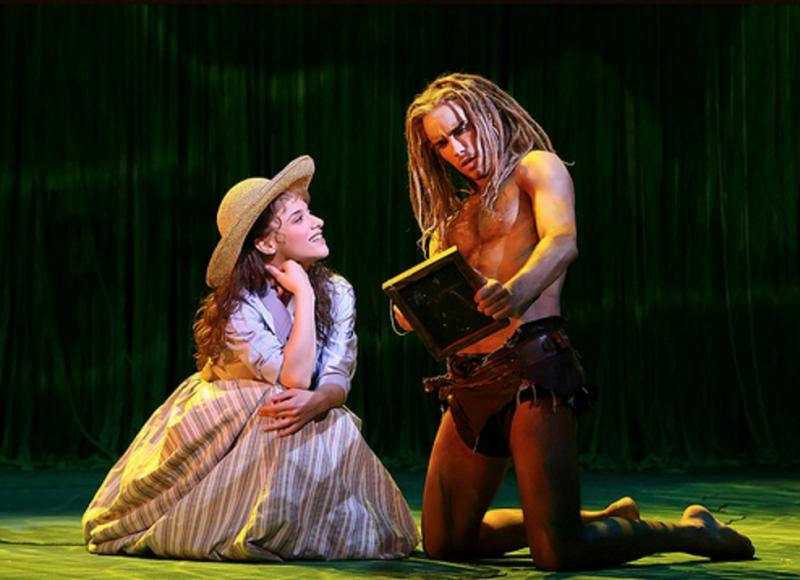 Does it feel good to be back on Broadway? It's been a few years, right?
It's wonderful. I've been working a lot since my last Broadway show, touring and doing a lot of big regional stuff, but to be able to go home to your own bed at night is amazing. My husband is certainly very happy! [Laughs]
There is obviously a very young energy at School of Rock... What's it like backstage with all of the kids?
The kids of course have all of this amazing energy. They're upbeat and positive, and even the grownups are great. Truly it's a happy building and it's wonderful to come to work here. There are lots of little funny rituals too. There's lots of secret handshakes that I'm witnessing and hopefully will learn soon. [Laughs] It's very sweet.
Are you in the Barbra [Streisand] dressing room now?
I am! I am sitting here as we speak. Obviously she was the most famous resident, but I wonder now who else was in here? Like from Mamma Mia! and Cats... maybe this was Betty Buckley's?
I'm assuming you saw Sierra in the show, and probably Joan Cusack in the movie as well. What's your Rosalie like?
I am still finding her, but right now she's definitely got some quirks. I think my Rosalie has a bit of the Joan Cusack quirkiness, but I like to create a history. I was joking with the people who were teaching me the show. I said, "Oh, after I sing 'Queen of the Night' I think she's really reliving her days at Oberlin." [Laughs] She was probably a music major and then she had this great opportunity to go into administration and then she rose quickly in the ranks and now she misses it. Why else would she be teaching the music class?
For me, it's all right there in that Act 2 song, "Where Did the Rock Go?". She lost a huge part of herself.
What an awesome moment that song is. Have you been enjoying getting to sing it every night?
I really have. I think there are so many people out there in the audience who relate to it. They say, "Oh my god, I used to be cool! I used to be carefree!" But we all grow up and it sucks a little bit!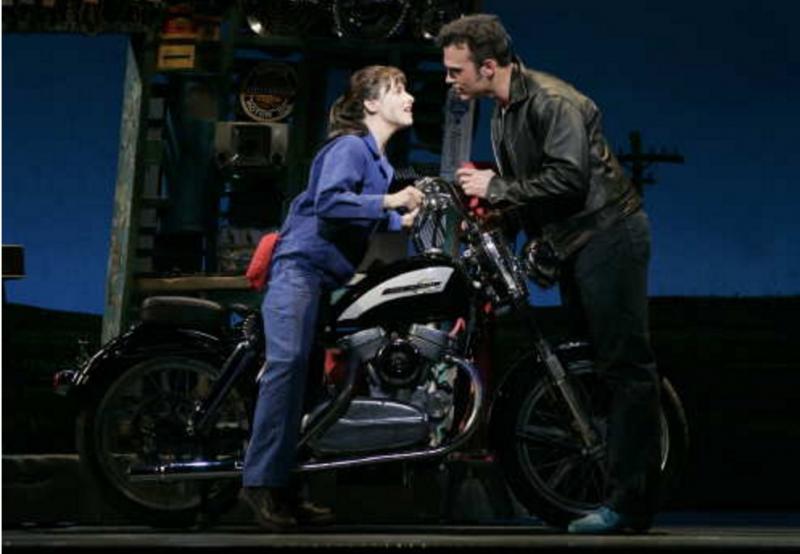 Rosalie has such a great arch in this show. I'm sure that's fun to get to transform every night...
Yes! And I've been so lucky to play quite a few parts that get to take that surprising journey, you know? Penny Pingleton totally comes out of her shell throughout Hairspray. In All Shook Up, Ed really transforms Natalie. I think Rosalie is really in line with those. It's a great literal 'let your hair down' moment.
You're character is obsessed with Stevie Nicks. Is there a musician that really inspired you when you were younger?
It's interesting- in terms of rock 'n' roll, Stevie actually is that person for me! It's certainly Stevie and Pat Benatar. My sisters are a good deal older than me, so when I was really little, Fleetwood Mac was absolutely who I grew up listening to, because of my sisters. And I love Pat Benatar for the beltress she is.
But for me personally, I was so born in the wrong era. [Laughs] No really, I'm so old school. I love Rosemary Clooney, and Frank Sinatra. I really connect with that kind of older music- all of the Great American Songbook stuff. Still when I drive home I'm listening to Jonathan Schwartz radio. I'm such a nerd!
Do you have a favorite moment in the show?
I think I'm finding some great moments. For me, with both Alex [Brightman] and Will [Blum] the kiss really takes me by surprise. I think that is such a great moment. I'm also having a lot of fun with my little "Queen of the Night" solo, when I think I'm alone.
Speaking of Will, has that been a challenge at all for you? Learning this part and having to adapt to both of your Deweys?
Not at all. They are both such fantastic actors and they've both really made it their own. It's actually kind of awesome for me. When you're doing eight shows a week you try to stay in the moment and always keep it fresh. With this setup, I get five shows a week with Alex and three with Will, and so it really does keep it fresh.
You made your Broadway debut almost 18 years ago. Is there any advice about being in the business that looking back you'd give to your younger self?
I think my advise now as a mother and a wife and as someone who is still growing a career (because you never stop) is to not have your identity be what you do. Your identity is outside of being a Broadway performer. It's part of who you are, but it's not who you are. Especially in those times when you're not working... if that's how you identify yourself, as a Broadway performer, what are you then? I think it's important not to get to wrapped up in that. It's a huge part of who you are, and it's an important part of who you are, but it's just one part.
---
Jenn Gambatese originated the Broadway roles of Jane in Tarzan and Natalie in All Shook Up (Outer Critics Circle nom), played Glinda in the national tour of Wicked, and was on Broadway in Hairspray, Is He Dead?, A Year with Frog and Toad, and Footloose. Regional work includes Carrie in Lyric Opera of Chicago's Carousel, Maria in Lyric'sThe Sound of Music, and her award winning Annie Oakley in Annie Get Your Gun for Goodspeed Musicals. Favorite Off-Broadway:Fiorello! and Stairway to Paradise (Encores!), and The School for Lies (CSC).

Related Articles
Originally from Pittsburgh, Pennsylvania, Nicole began writing for BroadwayWorld in 2010. She currently resides in New York City, where she gets to enjoy far more (read more...)