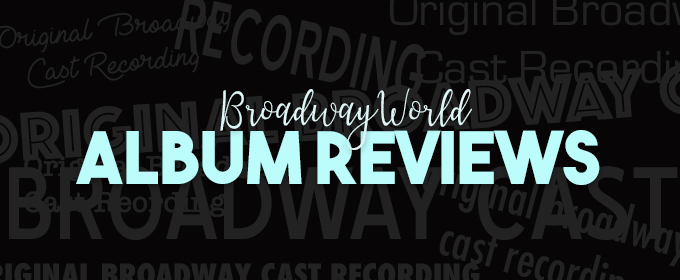 Click Here for More Articles on BroadwayWorld Album Reviews
BWW Album Review: Lena Hall's OBSESSED: DAVID BOWIE is Delightfully Fresh
Two-thirds of the way through her ambitious 12-EP OBSESSED project, Lena Hall's August release honors rock genius David Bowie. Across its five tracks, OBSESSED: David Bowie is a delightful surprise because it adequately represents Bowie's varied musical styles without resting on the obvious hit songs. Everyone knew Hall singing Bowie would be better than good, but we probably weren't expecting it to be so refreshing.
The EP opens with 1974's "Rebel Rebel." Here Hall utilizes her signature grit-laden vocals to bring Bowie's most covered song and his farewell to the glam rock movement to sparkling life. Next, she fast-forwards to 2016's "Lazarus." Hall's rendition keenly hews to her smooth, but still rock, vocals to make the track both chilling and deeply haunting. Like a yo-yo on a string, Hall yanks listeners back to 1971, covering "Queen Bitch." Here she goes back to vocals that are rough around the edges as she masterfully plays up the spunky attitude of the lyrics.
Shifting to 1986, Hall's version of "When the World Falls Down" is sung with a perfected musical theater pop ballad timbre. Her silken vocal line is honeyed, emotive, and drifts perfectly above the sumptuous piano accompaniment. She closes her EP with a cover of 1972's "Five Years." Again, Hall slips into her smoother rock timbre, using some rough edges to punctuate certain words and phrases, adding resonant depth to the song's messages. She also ensures that the song's dynamic build is powerful and the shining star on this collection.
With only four months and four releases left in this inaugural season of OBSESSED, I can hardly wait to see and hear how Hall ends the year. After all, this eighth release is just as fresh, original, and fun as the first seven. This EP will definitely be a cherished addition to the collection of any Lena Hall fan or the collection of any David Bowie fan.
Lena Hall's OBSESSED: David Bowie was released by SKB Records and can be purchased at www.LenaHallObsessed.com. The EP is also available on all digital and streaming platforms.
Related Articles