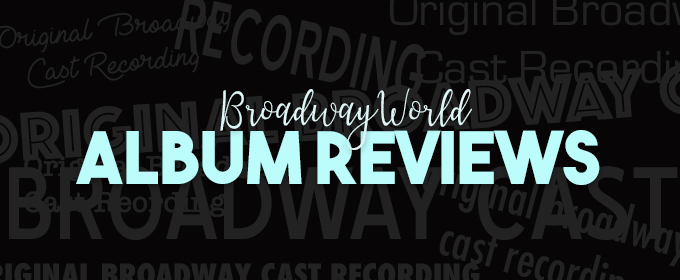 Click Here for More Articles on BroadwayWorld Album Reviews
BWW Album Review: HEAD OVER HEELS (Original Broadway Cast Album) Almost Has the Beat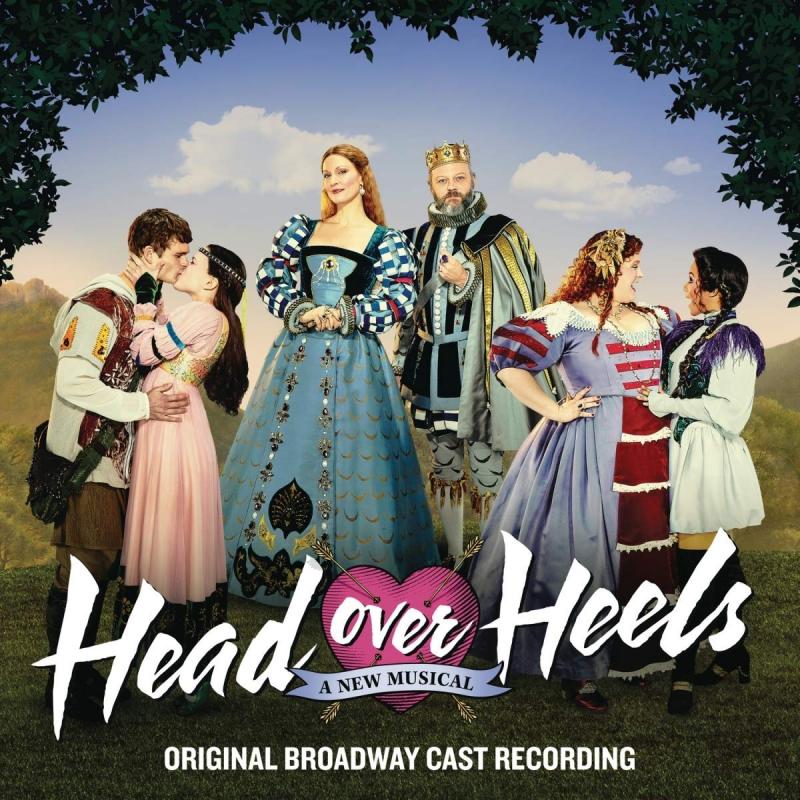 HEAD OVER HEELS in live performance is a neon-hued, cotton candy confection served with infectious cheer and a side of medicinal political relevancy that is easy to swallow because of the copious spoons full of sugar accompanying it. While the cast album has all the polish that a studio recording can offer, Sony Masterworks Broadway's Head Over Heels (Original Broadway Cast Recording) lacks the effervescence and pizzazz of the live performances. It's a fun listen, but the sense of giddiness that comes from seeing it live is notably missing from the album.
The star of this recorded presentation is Tom Kitt. His music supervision, orchestrations, and deft arrangements feel more obvious and noticeable here than they do live. On stage, the characters break out into pop songs and it simply flows. It's easy to forget that these tunes weren't originally intended for a musical. On the album, you notice the delicate work Kitt has put in to keeping faithful to the original recordings while also adding in all the elements needed for them to become theatrical pieces. The mastering of the vocal lines also ensure every pitch is correctly hit and has crystalline clarity, which serves to better illustrate Kitt's craft and success in transitioning the songs from radio friendly bops to legitimate musical theatre moments.
As she does in live performance, Bonnie Mulligan steals the show on the album. Her incomparable and well-placed riffs and runs sparkle, erupting like well-placed confetti cannons and glitter bombs. Every time she sings, she does more than simply entertain. She holds up the emotionality of the piece for inspection and commands the audience's attention to listen to her and empathize with her character's wants, needs, and feelings. She comes the closest to breaking free from the diminished and dampened effect that the recording studio put on the material, but even she is unable to overcome this insurmountable villain.
Taylor Iman Jones, Rachel York, Peppermint (considering the history she made with the show is oddly missing from the cover art), Andrew Durand, Jeremy Kushnier, and Alexandra Socha bring buoyancy to their recordings across the album. One can get lost in their voices and harmonies while basking in the artistry they present. But it all sounds too clean and too polished. I'm not advocating for albums to have missed notes or other flubs, but the overdone technical precision of the mastering on these tracks truly robs the human element from the performances. Ultimately, the mastering feels zealously overdone, zapping the performers power to be emotionally effective. This is not to say the album is lifeless. It definitely has a beating heart. It just doesn't beat with the same vigor and vivacity that it does when you see it performed live on Broadway.
To be fair, Head Over Heels is not ever going to be remembered for being a stellar musical despite being a joy to watch. It kind of feels and looks like you're watching a musical that was written to be performed as a high school's musical in a John Hughes film. That said, what sells the show is the undeniable energy and charisma flowing off the stage. The cast gives it their all, and that's what lifts your heart. I never prefer a live album for a cast recording, but I can't help but think that a live recording may have been a better option for Head Over Heels. Sony Masterworks Broadway's Head Over Heels (Original Broadway Cast Recording) preserves the musical integrity of the Broadway company, but it fails to capture their spirit.
HEAD OVER HEELS (Original Broadway Cast Recording) is available on iTunes, Amazon, and elsewhere music is sold.
Related Articles
David Clarke has had a lifelong love and passion for the performing arts, and has been writing about theatre both locally and nationally for years. (read more about this author...)