BEDLAM's PETER PAN to Bring Pirates, Lost Boys, Fairies and More Off-Broadway This Winter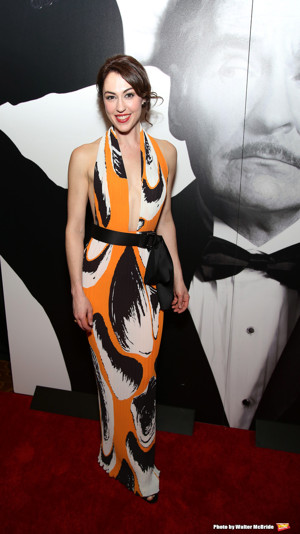 BEDLAM will launch their 2017/2018 season with BEDLAM'S production of J.M. Barrie's PETER PAN, directed by Eric Tucker, for a limited 47 performance engagement at The Duke on 42nd Street (229 West 42 street) from Saturday, November 11, 2017, through Saturday, December 23, 2017. BEDLAM'S PETER PAN will open Sunday, November 19, 2017.
BEDLAM'S PETER PAN will star Kelley Curran, Edmund Lewis, Susannah Millonzi, Zuzanna Szadkowski, and Eric Tucker.
BEDLAM returns with a new production of J.M. Barrie's 1904 play about the Darling children who follow Peter Pan and Tinker Bell to Neverland, where children never grow old. BEDLAM's cast of six will inhabit Barrie's 25 characters including Pirates, the Lost Boys, Indians and the maniacal Captain Hook.
"Peter Pan feels like the perfect play for BEDLAM because J.M. Barrie's dry wit and humor provide for so many thrilling possibilities for invention," said BEDLAM's Artistic Director, Eric Tucker.
The playing schedule for BEDLAM'S PETER PAN is as follows: Tuesday, Wednesday, and Thursday at 7pm, Friday and Saturday at 8pm, Sunday at 7pm, with matinees Saturday and Sunday at 2pm. Tickets for BEDLAM'S PETER PAN will go on sale later this summer, and will be available online at www.dukeon42.org or by calling 646-223-3010. Additional cast for BEDLAM'S PETER PAN will be announced in the fall of 2017.
About Eric Tucker (Director) - Wall Street Journal DIRECTOR OF THE YEAR 2014. Off Broadway: Vanity Fair (The Pearl); Bedlam's Sense & Sensibility (Off Broadway Alliance Award, Lortel nom., Best Director, Drama League nom, Best Revival); A Midsummer Night's Dream (Drama League nom. Best Revival, WSJ Best Classical Production 2015; NY Times Critics' Pick), Bedlam's Saint Joan (NY Times/Time Magazine Top 10; Off Broadway Alliance Best Revival 2014), Bedlam's Hamlet (NY Times Top 10; Time Out NY/Backstage Critics' Pick), Tina Packer's Women of Will. For Bedlam: Hamlet/Saint Joan: McCarter Theatre; Central Sq. Theater (Elliott Norton: Outstanding Visiting Production/Outstanding Ensemble, Boston Globe Top Ten); Dead Dog Park, New York Animals (World Premiere by Steven Sater/Burt Bacharach), Twelfth Night and What You Will (NY Times Critics' Picks), The Seagull (WSJ Best Classical Production 2014), Sense & Sensibility (NY Times Top 10, NY Times/WSJ/Time Out Critics' Picks). Other: The Merry Wives of Windsor (Two River), Disney's Beauty & The Beast (OSF); Pericles (APT); Sense & Sensibility (The Folger Theater, 8 Helen Hayes nominations including Best Director and Best Production), Copenhagen (Central Square Theater), A Midsummer Night's Dream, The Two Gentlemen of Verona (HVSF), Mate (The Actors' Gang). Eric received his M.F.A. from the Trinity Rep Conservatory. He resides in New York City where he is Artistic Director of Bedlam.
Committed to the immediacy of the relationship between the actor and the audience, BEDLAM creates works of theatre that reinvigorate traditional forms in a flexible, raw space, collapsing aesthetic distance and bringing its viewers into direct contact with the dangers and delicacies of life. In this new, fresh, active environment storytelling becomes paramount and the result is a kinetic experience of shared empathy.
The Duke on 42nd Street is an intimate black-box theater within the New 42nd Street Studios, a performing arts complex on famed 42nd Street, dedicated to performing artists and the creative process at work. Available for rental to both nonprofit and commercial organizations, The Duke on 42nd Street is a fully-staffed facility featuring customizable, state-of-the-art seating in various configurations and full light, sound and support systems. The venue has hosted such companies as Primary Stages, Transport Group, Theatre for a New Audience, Lincoln Center Theater LCT3, The Royal Court Theatre, Steppenwolf Theater Company, Armitage Gone! Dance, Chicago Shakespeare Theater, Naked Angels, Classical Theater of Harlem and the National Theater of Great Britain.
Founded in 1990, The New 42nd Street is an independent nonprofit organization charged with the continuous cultural revival of 42nd Street between 7th and 8thAvenues, building on the foundation of seven historic theaters to make extraordinary performing arts and cultural engagement part of everyone's life. The New 42nd Street fulfills this purpose by ensuring the ongoing vibrancy of 42nd Street's historic theaters; supporting performing artists in the creation of their work at the New 42nd Street Studios and The Duke on 42nd Street; creating arts access and education at The New Victory Theater, New York's premier theater for kids and families; and through the New 42nd Street Youth Corps, its model youth development initiative, which pairs life skills workshops and mentorship with paid employment in the arts for NYC youth. Inspired by the city it serves, The New 42nd Street is committed to the transformational power of the arts.
Photo Credit: Walter McBride