Award-Winning TACT/The Actors Company Theatre Announces 25th Season Will Be Final Season
TACT/The Actors Company Theatre (Scott Alan Evans, Artistic Executive Director; Nora Chester & Jeffrey C. Hawkins, Associate Artistic Directors), the award-winning Off-Broadway company celebrating its 25th Anniversary Season, today announced that Three Wise Guys, the World Premiere of a new comedy by Scott Alan Evans & Jeffrey Couchman, based on Damon Runyon's short stories, "Dancing Dan's Christmas" and "The Three Wise Guys," would be the final production of its illustrious run as one of New York's beloved theater companies.
Mr. Evans
explains "We have had a great run, and we are proud to have actually fulfilled what we set out to do: to create an artistic home for a company of theatre artists that reveals, reclaims, and re-imagines great plays of literary merit, creating an intimate theatre experience for its audience by focusing on the text and the actor's ability to bring it to life. After much consideration we have come to realize that we should stop now, as we celebrate 25 years of great theater. And Three Wise Guys is the perfect finale, as it was created especially for TACT and its company members, much in the same way we did 15 years ago when we created The Triangle Factory Fire Project, another original work based on historic literary sources and made by and for TACT. Three Wise Guys was developed in our newTACTics New Play Program." >From the beginning, TACT made its reputation with its Concert Performance productions: fully rehearsed presentations stripped down to their essence. Staged in their intimate studio space, these performances (currently known as our Salon Series) feature simple staging, costuming, and lighting, refocusing the emphasis of the drama away from spectacle and production and back to the words and the actor - creating theatre in its purest form. This style grew out of the belief that the true magic of theatre lies in the special connection between the artist, the work of art, and the fully engaged audience. TACT is a resident company of NYC's famed Theatre Row and produces its Mainstage Off-Broadway productions there in the Beckett Theatre. In addition, TACT presents the Salon Series in its studio space at
900 Broadway
. Both spaces allow audiences to enjoy an up-close and personal experience with both the play and the artists. Performances for Three Wise Guys will begin Wednesday, February 28th, at the Beckett Theatre at Theatre Row (
410 West 42nd Street
between 9th and 10th Avenues) and continue for a strictly limited run through April 14th only. Opening Night is set for Sunday March 11th.
Mr. Evans
directs a cast that features
Jeffrey C. Hawkins
, Joel Jones,
Karl Kenzler
,
Victoria Mack
,
Ron McClary
,
John Plumpis
, and
Dana Smith
-Croll. Based on the beloved Runyon stories "The Three Wise Guys" and "Dancing Dan's Christmas," Three Wise Guys is the latest in a series of premieres produced by TACT, including Noël Coward's Salute to the Brave, The Gravedigger's Lullaby, and The Triangle Factory Fire Project, among others. Tickets are on sale NOW! All tickets are $65, including a $2.25 restoration fee. To purchase tickets, go to Telecharge.com or call 212/239-6200 or visit the Theatre Row Box Office (
410 West 42nd Street
between 9th and 10th Avenues). For more information, visit TACT on the web at
tactnyc.org/
or call 212-645-8228

Related Stories
More Hot Stories For You
Video: Heather Headley Surprises THE LION KING National Tour's Khalifa White Backstage

December 8, 2022

Watch Heather Headley (Broadway's original Nala and star of Netflix's Sweet Magnolias) surprise longtime fan Khalifa White (Nala in The Lion King tour) following a performance backstage.
---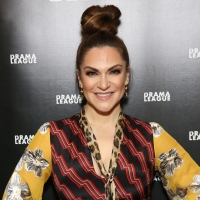 Shoshana Bean, Elizabeth Teeter & More to Lead OBSESSED, THE STORY OF DIANE WARREN...SO FAR Industry Presentation

December 8, 2022

OBSESSED, The Story of Diane Warren...so far, is based on the incredible life of one of the most famous and successful songwriters of all time. The cast for the presentation includes Shoshana Bean (Diane Warren), Elizabeth Teeter (Young Diane Warren), and more.
---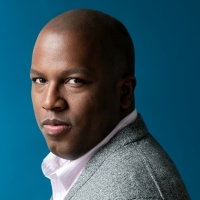 Michael R. Jackson's WHITE GIRL IN DANGER & More to be Presented at Works & Process in Spring 2023

December 8, 2022

For spring 2023 Works & Process will present a robust series at the Guggenheim Museum, Lincoln Center, and The New York Public Library for the Performing Arts. Programs provide audiences with unprecedented access to creative process blending artist discussions and performance highlights.
---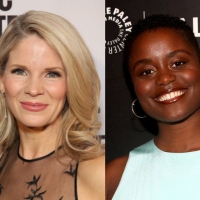 Kelli O'Hara, Denée Benton, Brian Stokes Mitchell & More Featured in Audible Theater Originals

December 8, 2022

Audible Inc. has announced a new slate of four Audible Theater titles. In addition to presenting thrilling live performances at the Minetta Lane Theatre in Greenwich Village, audio plays are a staple of Audible Theater's programming, which continues to deliver the theater experience to millions of listeners around the world.
---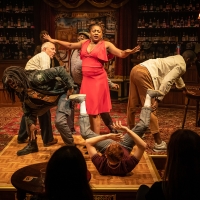 BAM Announces 2023 Winter—Spring Season Featuring Zadie Smith's Playwriting Debut, US Premiere of AGUA & More

December 8, 2022

BAM will gather audiences and communities together for a thrilling range of performances in its winter-spring 2023 season.
---