Actors' Equity Calls on Walt Disney World to Delay Opening and Strengthen Safety Protocols With Regular Testing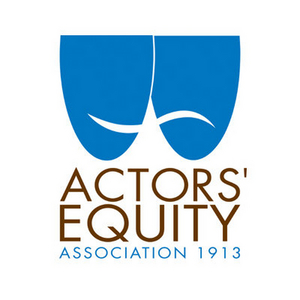 Actors' Equity Association released the following statement after reports that Disneyland has postponed opening in California. According to CNBC, Florida experienced "another record spike in coronavirus cases," yesterday with cases up 5 percent in one day.
"If Disneyland has postponed, it is unclear how Walt Disney World can responsibly move toward reopening when coronavirus cases are much worse in Florida," said Mary McColl, executive director of Actors' Equity Association. "For weeks, we have made it clear to Disney that testing is a fundamental part of maintaining a safe and healthy environment for everyone, from the guests to the cast. It is deeply disturbing that while coronavirus cases in Florida surge, Disney is refusing to provide regular testing to one of the few groups of workers in the park who by the very nature of their jobs, cannot use personal protective equipment. Now is the time for Disney to pause, focus on the science and put the safety of their actors and stage managers first by making regular testing available."
Actors' Equity announced on April 24 it had retained Dr. David Michaels, the former head of OSHA under President Obama, to advise on health and safety protocols. On May 26 Equity released four principles for safe and healthy theatrical work, which included the explanation, "This means that there is extensive testing and very few if any new cases are being identified in the area..."
Related Articles
More Hot Stories For You
VIDEO: On This Day, July 9- Lin-Manuel Miranda, Phillipa Soo, Ariana DeBose, and Leslie Odom, Jr. Say Goodbye to HAMILTON
On this day in 2016, original Hamilton cast members, Leslie Odom Jr., Phillipa Soo, and Ariana DeBose along with the musical's star and composer, Lin-...

Broadway League Approves 15-Second COVID-19 Test For Actors and Crew; League President 'Cautiously Optimistic' About Early 2021 Return
Broadway League President Charlotte St. Martin told the New York Post that for the first time, she feels 'cautiously optimistic' about Broadway being ...

BROADWAY AT HOME on PBS Continues With GREAT PERFORMANCES: SHE LOVES ME & More
Beginning July 24, GREAT PERFORMANCES will continue to keep the performing arts alive with Broadway at Home, broadcasting a theatrical favorite every ...

Actors' Equity Files Grievance Against Walt Disney World for Retaliating Over Request for Testing at Disney World
With days until Walt Disney World's scheduled reopening, Actors' Equity Association has filed a grievance against Disney for retaliating against membe...

QUIZ: Spend a Day at North Shore High and We'll Tell You Which Mean Girls' Plastic You're Most Like!
Are you a Cady, Regina, Karen, or Gretchen? Take our quiz to find out which of the North Shore plastics are you!...

Will Broadway Be Back in Early 2021? Charlotte St. Martin is 'Cautiously Optimistic'
As the Broadway League continues to work with city and state officials as well as leaders in science, technology, and medicine to formulate the best p...