Now Playing Onstage in Delaware - Week of 9/29/2013
September 29
10:09 AM 2013
View All Show Listings for Delaware
Click Here to View BroadwayWorld.com Delaware Calendar
AVENUE Q
WILMINGTON DRAMA LEAGUE
9/27-10/6/2013
AVENUE Q is a gut-bustingly hilarious modern musical focusing on a group of unique 20-somethings making their way in the big city, seeking their purpose in life. Although the show addresses humorous adult issues, it is similar to a beloved children's show; a place where puppets are friends, Monsters are good and life lessons are learned.Winner of the Tony "Triple Crown" for Best Musical, Best Score and Best Book, AVENUE Q is part flesh, part felt, and packed with heart. AVENUE Q is a laugh-out-loud musical that tells the timeless story of a recent college grad named Princeton who moves into a shabby New York apartment all the way out on Avenue Q. He soon discovers that although the residents seem nice, it's clear that this is not your ordinary neighborhood. Together, Princeton and his new-found friends struggle to find jobs, dates, and their ever-elusive purpose in life.Puppet RentalBe sure to visit MTI's Prop Shop to see our AVENUE Q puppets to rent!AVENUE Q NEW YORKVisit the official "Avenue Q New York" for NYC ticketing and more information.
Click Here for More Information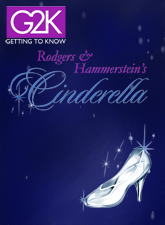 THE NIGHT OF THE IGUANA
Resident Ensemble Players
9/26-10/13/2013
Tennessee Williams
; dir: Edward Stern.
Click Here for More Information
ANNIE
DELAWARE CHILDRENS THEATRE
10/5-11/3/2013
Leapin' Lizards! The popular comic strip heroine takes center stage in one of the world's best-loved musicals. With equal measures of pluck and positivity, little orphan ANNIE charms everyone's hearts, despite a next-to-nothing start in 1930s New York City. She is determined to find her parents, who abandoned her years ago on the doorstep of a New York City Orphanage run by the cruel, embittered Miss Hannigan.With the help of the other girls in the Orphanage, ANNIE escapes to the wondrous and magical world of NYC. In adventure after fun-filled adventure, ANNIE foils Miss Hannigan's evil machinations and befriends President Franklin Delano Roosevelt. She finds a new home and family in billionaire Oliver Warbucks, his personal secretary
Grace Farrell
, and a lovable mutt named Sandy. ANNIE is the perfect family-friendly musical, and an ideal show for a largely female cast. Middle Schools and elementary schools should also take notice of ANNIE JR - a special version of this title expressly designed for younger performers.
Click Here for More Information
View All Show Listings for Delaware
Click Here to View BroadwayWorld.com Delaware Calendar