Now Playing Onstage in Dayton - Week of 10/27/2013
View All Show Listings for Dayton
Click Here to View BroadwayWorld.com Dayton Calendar
MACBETH
Gates Abegglen Theatre
10/24-10/28/2013
A Halloween treat! Shakespeare's classic tale of greed and corruption, complete with witches, murder, ghosts, and beheadings.
Click Here for More Information
SQUIRM BURPEE CIRCUS
Victoria Theatre
11/2-11/2/2013
The SQUIRM BURPEE CIRCUS is an exhilarating, fantastical adventure featuring classic vaudeville comedy, high-skill circus acts and a plot rooted in American melodrama. Featuring an eye-catching cast and a beautiful, Cirque-like aesthetic, the show explodes with high-energy acts like The Human Cannon, The Ladder of Love and Chainsaw Juggling, not to mention classic vaudeville comedy routines, hilarious romantic antics and swing dancing!
Click Here for More Information
DOG SEES GOD
Beavercreek Community Theater
10/25-11/3/2013
When CB's dog dies from rabies, CB begins to question the existence of an afterlife. His best friend is too burnt out to provide any coherent speculation; his sister has gone goth; his ex-girlfriend has recently been institutionalized; and his other friends are too inebriated to give him any kind of solace. But a chance meeting with the artistic kid, the object of this group's bullying, offers CB a peace of mind and sets in motion a friendship that will push teen angst to the very limits. Drug use, suicide, eating disorders, teen violence, rebellion and sexual identity collide and careen toward an ending that is both haunting and hopeful.
Click Here for More Information
FIDDLER ON THE ROOF
The Human Race Theatre Company
11/1-11/17/2013
Welcome to the village of Anatevka, where tradition is everything. But change is sweeping across the land and into poor dairyman Tevye's house. When his daughters want to break with the old ways and choose their own husbands, Tevye must decide which he loves more - his family's happiness or his long - held beliefs. Filled with timeless songs and wonderful dance numbers, this Broadway blockbuster is a heartwarming tale for young and old.
Click Here for More Information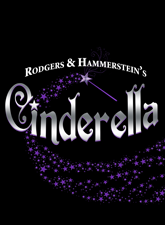 G2K OKLAHOMA!
Wright State University
10/24-11/17/2013
The 'G2K' Getting To Know Series: Uniquely adapted musicals specifically for youth performers.
Rodgers & Hammerstein
's first collaboration remains, in many ways, their most innovative, having set the standards and established the rules of musical theatre still being followed today. Set in a Western Indian territory just after the turn of the century, the high-spirited rivalry between the local farmers and cowboys provides the colorful background against which Curly, a handsome cowboy, and Laurey, a winsome farm girl, play out their love story. Although the road to true love never runs smooth, with these two headstrong romantics holding the reins, love's journey is as bumpy as a surrey ride down a country road. That they will succeed in making a new life together we have no doubt, and that this new life will begin in a brand-new state provides the ultimate climax to the triumphant OKLAHOMA! In this adaptation for pre-high school students, the content has been edited to better suit younger attention spans, but all the elements that make this show a classic are still in place. You and your students will be enchanted by the timeless story and the dazzling score, while at the same time learning about theater and its production. PLEASE NOTE: All schools wishing to peruse or perform a G2K musical should apply through theMusic by Rodgers, Richard; Book and Lyrics by
Oscar Hammerstein
II; Based on the play GREEN GROW THE LILACS by
Lynn Riggs
; Original Dances by
Agnes De Mille
Click Here for More Information
View All Show Listings for Dayton
Click Here to View BroadwayWorld.com Dayton Calendar