Now Playing Onstage in Cincinnati - Week of 10/13/2013
View All Show Listings for Cincinnati
Click Here to View BroadwayWorld.com Cincinnati Calendar
AN ALGONQUIN CINDERELLA
Taft Theatre
9/16-10/15/2013
You've heard of Cinderella, but did you know that this fairy-tale has roots in cultures the world over? Doubted by everyone, our Algonquin "Cinderella" must overcome the jeers and taunts of her beautiful sisters and fellow villagers to make her own way in the world, without the help of any fairy godmother. Inspired by The Rough Face Girl by Rafe Martin, this motivational tale about true beauty coming from within.
Click Here for More Information
ANNIE JR.
Taft Theatre
10/18-10/25/2013
Leapin' Lizards! The popular comic strip heroine takes center stage in one of the world's best-loved musicals. With equal measures of pluck and positivity, little orphan Annie charms everyone's hearts, despite a next-to-nothing start in 1930s New York City. She is determined to find her parents, who abandoned her years ago on the doorstep of a New York City Orphanage run by the cruel, embittered Miss Hannigan.With the help of the other girls in the Orphanage, Annie escapes to the wondrous and magical world of NYC. In adventure after fun-filled adventure, Annie foils Miss Hannigan's evil machinations and befriends President Franklin Delano Roosevelt. She finds a new home and family in billionaire Oliver Warbucks, his personal secretary
Grace Farrell
, and a lovable mutt named Sandy.
Click Here for More Information
RAPTURE, BLISTER, BURN
Ensemble Theatre Cincinnati
10/9-10/27/2013
From
Gina Gionfriddo
whose writing credits include Law & Order and the new Netflix series House of Cards, Rapture, Blister, Burn is a "piercingly sharp, bittersweet social comedy" (The Associated Press). Catherine's got the sexy rockstar academic career that every Ph.D. dreams about: another book out, TV appearances, and an upcoming speaking engagement in Italy. So what's she doing outside a bar, drunk-dialing her grad school ex-best friend, Gwen, now a stay-at-home mother and housewife married to Catherine's old flame? Both women, coveting each other's choices, attempt to find the happiness and fulfillment they lack by commencing a dangerous game of musical chairs, with surprising and hilarious results.
Click Here for More Information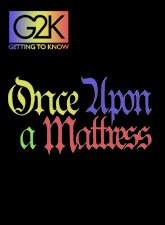 SEVEN SPOTS ON THE SUN
Cincinnati Playhouse
in the Park
9/28-10/27/2013
Mart
Click Here for More Information
OF MICE AND MEN
Cincinnati Shakespeare Company
10/18-11/10/2013
John Steinbeck
's tale of enduring friendship amidst unendurable hardship. Two down-and-out migrant workers travel through California during the Great Depression. As they pursue work and their dream of a piece of land to call their own, the pragmatic George struggles to protect the giant but simple-minded Lenny from his own mistakes and the world's cruelty. The creative team behind 2012's The Grapes of Wrath (one of the most critically acclaimed CSC productions of all time) reassembles for another great American masterpiece.
Click Here for More Information
DRACULA
Covedale Center for the Performing Arts
10/17-11/10/2013
Lucy Seward, whose father is the doctor in charge of an English sanitorium, has been attacked by some mysterious illness. Dr. Van Helsing, a specialist, believes that the girl is the victim of a vampire, a sort of ghost that goes about at night sucking blood from its victims. The vampire is at last found to be a certain Count Dracula, whose ghost is at last laid to rest in a striking and novel manner. Pure escape and great fun.
Click Here for More Information
CABARET
Cincinnati Playhouse
in the Park
10/19-11/16/2013
What good is sitting alone in your room? Come hear the music play. The excitement of big, Broadway musicals returns to
The Playhouse
with Kander and Ebb's Tony and Oscar-winning masterpiece. Take your seat at the decadent Kit Kat Club as performer Sally Bowles and novelist Clifford Bradshaw enter into a stormy romance against the backdrop of rising Nazi influence in pre-war Berlin. Cabaret features an irresistible combination of show-stopping choreography and unforgettable songs. Wilkommen!
Click Here for More Information
View All Show Listings for Cincinnati
Click Here to View BroadwayWorld.com Cincinnati Calendar