Now Playing Onstage in Charlotte - Week of 4/27/2014
View All Show Listings for Charlotte
Click Here to View BroadwayWorld.com Charlotte Calendar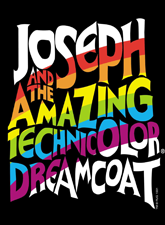 JOSEPH AND THE AMAZING TECHNICOLOR DREAMCOAT
Surry
Arts Council
4/26-4/28/2014
The Biblical saga of Joseph and his coat of many colors comes to vibrant life in this delightful musical parable. Joseph, his father's favorite son, is a boy blessed with prophetic dreams. When he is sold into slavery by his jealous brothers and taken to Egypt, Joseph endures a series of adventures in which his spirit and humanity are continually challenged. He is purchased by Potiphar where thwarting advances from Potiphar's wife lands him in jail. When news of Joseph's gift to interpret dreams reaches the Pharaoh (wryly and riotously depicted as Elvis), Joseph is well on his way to becoming second in command. Eventually his brothers, having suffered greatly, unknowingly find themselves groveling at the feet of the brother they betrayed but no longer recognize. After testing their integrity, Joseph reveals himself leading to a heartfelt reconciliation of the sons of Israel. Set to an engaging cornucopia of musical styles, from country-western and calypso to bubble-gum pop and rock 'n' roll, this Old Testament tale emerges both timely and timeless.Lyrics by
Tim Rice
; Music by
Andrew Lloyd Webber
Click Here for More Information
VERDI REQUIEM
Blumenthal Performing Arts Center, Belk Theater
5/2-5/3/2014
Click Here for More Information
ONCE UPON A MATTRESS
Clater Kaye Productions
4/26-5/3/2014
The 'G2K' Getting To Know Series: Uniquely adapted musicals specifically for youth performers. If you thought you knew the story of 'The Princess and The Pea,' you may be in for a walloping surprise! Did you know, for instance, that Princess Winnifred actually swam the moat to reach Prince Dauntless the Drab? Or that it may not have been the pea at all that caused the princess a sleepless night? Carried on a wave of beguiling songs, by turns hilarious and raucous, romantic and melodic, this rollicking spin on the familiar classic of royal courtship and comeuppance provides for some side-splitting shenanigans. Chances are, you'll never look at fairy tales quite the same way again. In this adaptation for pre-high school students, the content has been edited to better suit younger actors and audiences, but all the magic, hilarity and fun of the original are still in place. G2K? ONCE UPON A MATTRESS is the perfect show to introduce young people to the magic of live theater. PLEASE NOTE: All schools wishing to peruse or perform a G2K musical should apply through theMusic by
Mary Rodgers
; Book by
Jay Thompson
&
Dean Fuller
&
Marshall Barer
; Lyrics by
Marshall Barer
; Adapted by
Tom Briggs
Click Here for More Information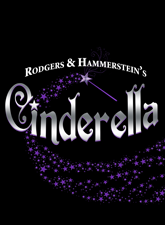 CINDERELLA (ENCHANTED EDITION)
Franklin Academy High School
5/1-5/3/2014
The timeless enchantment of a magical fairy tale is reborn with the Rodgers & Hammerstein hallmarks of originality, charm and elegance. Originally presented on television in 1957 starring
Julie Andrews
, Rodgers & Hammerstein's CINDERELLA was the most widely viewed program in the history of the medium. Its recreation in 1965 starring
Lesley
Ann Warren
was no less successful in transporting a new generation to the miraculous kingdom of dreams-come-true, and so was a second remake in 1997, which starred Brandy as Cinderella and
Whitney Houston
as her Fairy Godmother. As adapted for the stage, with great warmth and more than a touch of hilarity, the hearts of children and adults alike still soar when the slipper fits. This Enchanted Edition is based on the 1997 teleplay.Music by Rodgers, Richard; Book and Lyrics by
Oscar Hammerstein
II; Adapted for the Stage by
Tom Briggs
; From the Teleplay by
Robert L. Freedman
Click Here for More Information
FOOTLOOSE
Lejeune High School
4/24-5/3/2014
One of the most explosive movie musicals in recent memory bursts onto the live stage with exhilarating results. When Ren and his mother move from Chicago to a small farming town, Ren is prepared for the inevitable adjustment period at his new high school. What he isn't prepared for are the rigorous local edicts, including a ban on dancing instituted by the local preacher, determined to exercise the control over the town's youth that he cannot command in his own home. When the reverend's rebellious daughter sets her sights on Ren, her roughneck boyfriend tries to sabotage Ren's reputation, with many of the locals eager to believe the worst about the new kid. The heartfelt story that emerges is of a father longing for the son he lost and of a young man aching for the father who walked out on him. To the rockin' rhythm of its Oscar and Tony-nominated top 40 score (the soundtrack album reached number one on the Billboard charts and has sold over 15 million copies!) and augmented with dynamic new songs for the stage musical, FOOTLOOSE celebrates the wisdom of listening to young people, guiding them with a warm heart and an open mind.Music by
Tom Snow
; Lyrics by
Dean Pitchford
; Stage Adaptation by
Dean Pitchford
and
Walter Bobbie
; Based on the original screenplay by
Dean Pitchford
; Additional Music by
Eric Carmen
,
Sammy Hagar
,
Kenny Loggins
and
Jim Steinman
Click Here for More Information
PETER AND THE STARCATCHER
Knight Theater at Levine Center for the Arts
4/29-5/4/2014
PETER AND THE STARCATCHER, the most magical evening of madcap fun is now on tour! Hailed by The New York Times as "THE MOST EXHILARATING STORYTELLING ON BROADWAY IN DECADES," this musical play takes a hilarious romp through the Neverland you never knew. The winner of 5 Tony Awards®, this swashbuckling prequel to Peter Pan will have you hooked from the moment you let your imagination take flight.
Click Here for More Information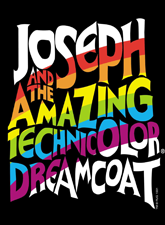 JOSEPH AND THE AMAZING TECHNICOLOR DREAMCOAT
Center Stage Theatre
5/2-5/4/2014
The Biblical saga of Joseph and his coat of many colors comes to vibrant life in this delightful musical parable. Joseph, his father's favorite son, is a boy blessed with prophetic dreams. When he is sold into slavery by his jealous brothers and taken to Egypt, Joseph endures a series of adventures in which his spirit and humanity are continually challenged. He is purchased by Potiphar where thwarting advances from Potiphar's wife lands him in jail. When news of Joseph's gift to interpret dreams reaches the Pharaoh (wryly and riotously depicted as Elvis), Joseph is well on his way to becoming second in command. Eventually his brothers, having suffered greatly, unknowingly find themselves groveling at the feet of the brother they betrayed but no longer recognize. After testing their integrity, Joseph reveals himself leading to a heartfelt reconciliation of the sons of Israel. Set to an engaging cornucopia of musical styles, from country-western and calypso to bubble-gum pop and rock 'n' roll, this Old Testament tale emerges both timely and timeless.Lyrics by
Tim Rice
; Music by
Andrew Lloyd Webber
Click Here for More Information
PETER AND THE STARCATCHER
North Carolina Blumenthal Performing Arts Center [Knight Theater]
4/29-5/4/2014
In this innovative and imaginative new play, based on The New York Times best selling Disney-Hyperion novel by
Dave Barry
and
Ridley Pearson
, a company of twelve actors plays more than a hundred unforgettable characters, all on a journey to answer the century-old question: How did Peter Pan become The Boy Who Never Grew Up? This epic origin story of one of popular culture's most enduring and beloved characters proves that an audience's imagination can be the most captivating place in the world. The Broadway premiere of Peter and the Starcatcher opened to rave reviews at the
Brooks Atkinson
Theatre (256 West 47 Street) on April 15, 2012. The production has garnered nine Tony Award® nominations, including Best New Play, Best Original Score, Best Director of a Play and many more. Peter and the Starcatcher, will embark on a national tour, opening in August 2013 at the Ellie Caulkins Opera House in Denver, CO.
Click Here for More Information
OTHER DESERT CITIES
Actor's Theatre of Charlotte
4/17-5/10/2014
When Brooke Wyeth arrives at her parents' Palm Springs mansion on Christmas Eve with the manuscript of her tell-all memoir in tow, she unearths a shocking family secret--throwing her parents into a panic that threatens to rip the clan apart. With biting wit and razor-sharp insight, OTHER DESERT CITIES "has the appeal of a Broadway hit from another age."
Click Here for More Information
CATS
Temple Theatre
4/24-5/11/2014
Based on the universally popular poetry of
T.S. Eliot
, CATS tells the story, in song and dance, of the annual gathering of Jellicle cats at which time one special cat is selected to ascend to the Heaviside layer. A true musical theatre phenomenon, CATS opened at London's New London Theatre on May 11, 1981 and ran for a record-setting 21 years. CATS's London success was nearly matched on Broadway where it ran at the Wintergarden Theatre for just over 18 years.Music by
Andrew Lloyd Webber
; Based on Old Possum's Book Of Practical Cats; By T. S. Eliot
Click Here for More Information
MONTY PYTHON'S SPAMALOT
New Bern Civic Theatre
5/1-5/17/2014
Click Here for More Information
TINTYPES
Old Courthouse Theater
5/1-5/18/2014
The growing pains of a nation are chronicled in this grand pageant of pre-World War I America--told in the exuberant words and music of the day. Like RAGTIME, this nostalgic revue takes us back to turn of the century America. The story of immigrants, new rights, the expansion of America and the changing times of 1890 to 1917 blaze to life in a tuneful, high-spirited brew of popular songs of the day.
Click Here for More Information
View All Show Listings for Charlotte
Click Here to View BroadwayWorld.com Charlotte Calendar