Now Playing Onstage in Charlotte - Week of 10/06/2013
View All Show Listings for Charlotte
Click Here to View BroadwayWorld.com Charlotte Calendar
TCHAIKOVSKY'S "PATHETIQUE"
Blumenthal Performing Arts Center, Belk Theater
10/11-10/12/2013
MOZART Overture to Don Giovanni SAINT-SENS Violin Concerto No. 3 TCHAIKOVSKY Symphony No. 6 "Pathetique"
Click Here for More Information
RECENT TRAGIC EVENTS
Carolina Actors
Studio Theatre
9/12-10/12/2013
CAST presents the regional premiere of
Craig Wright
's "Recent Tragic Events," a dark comedy about the day after the 9/11 attacks.
Click Here for More Information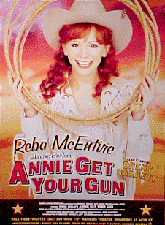 ANNIE GET YOUR GUN (STONE)
Asheville Community Theatre
9/20-10/13/2013
ANNIE GET YOUR GUN scored a bulls eye when it returned to Broadway in 1999, starring
Bernadette Peters
and sporting a revised libretto by Tony, Oscar and Emmy winner
Peter Stone
. As Newsday reported, Stone's revisions 'are sweetly ingenious, and the show is a dream.' Stone reshaped the 1946 book to create a Wild West show-within-a-show that frames the ageless 'Anything You Can Do I Can Do Better' love story of sharpshooters Annie Oakley and
Frank Butler
. Stone has added a secondary romance between the younger sister of Frank's bothersome assistant Dolly, and a boy who is (to Dolly's horror) part Native American. 'The book has been updated in ways that pass p.c. muster,' reported Time Magazine, 'without losing all the fun.' Joined to the new book, of course, is that amazing
Irving Berlin
score, featuring hit after hit after hit. '
Irving Berlin
's greatest achievement in the theater,' wrote the New York Post, ANNIE GET YOUR GUN 'will always be a musical for the ages, one of the Broadway theater's enduring triumphs.'Music and Lyrics by
Irving Berlin
; Original Book by
Herbert Fields
&
Dorothy Fields
; As Revised by
Peter Stone
Click Here for More Information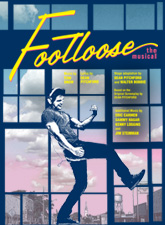 [TITLE OF SHOW]
The Edge
Theatre Company
10/10-10/13/2013
Jeff and Hunter, two struggling writers, hear about a new musical theatre festival. However, the deadline for submissions is a mere three weeks away. With nothing to lose, the pair decides to try to create something new with the help of their friends Susan, Heidi and Larry on the eighty-eights. With the cast in place, Jeff and Hunter begin a conversation about what to write about. Eventually,
Jeff Sugg
ests they write about what to write about. They make a pact to write up until the festival?s deadline and dream about the show changing their lives. [title of show]?taken from the space on the festival?s application form which asks for the [title of show]?follows Hunter and Jeff and their friends on their journey through the gauntlet of creative self-expression. In the span of 90 minutes they write and perform their show at the festival and learn lessons about themselves as people, friends and artists. [title of show] is, above all, a love letter to the musical theatre?a uniquely American art form?and to the joy of collaboration. The musical received a Tony AwardMusic and Lyrics by
Jeff Bowen
; Book by
Hunter Bell
Click Here for More Information
HELLO, DOLLY!
Old Courthouse Theater
10/3-10/20/2013
It is the turn of the 20th century and Dolly Levi is a matchmaker, among many other jobs, and Dolly has been hired by Horace Vandergelder, the well-known half-a-millionaire, to find him a wife. Dolly soon decides she should be his wife and sets about a plan to get Vandergelder to reach the same conclusion.
Click Here for More Information
View All Show Listings for Charlotte
Click Here to View BroadwayWorld.com Charlotte Calendar