Now Playing Onstage in Atlanta - Week of 9/08/2013
September 8
10:09 AM 2013
View All Show Listings for Atlanta
Click Here to View BroadwayWorld.com Atlanta Calendar
DISNEY'S CINDERELLA KIDS
LEE COUNTY HIGH SCHOOL
9/6-9/9/2013
The timeless fairy tale meets the magic of Disney in this adaptation of the treasured animated film. Poor Cinderella is endlessly mistreated by her wicked stepmother and stepsisters, and denied a chance to go to the Royal Ball. With a little help from her mice friends, and a lot of help from her Fairy Godmother, Cinderella goes to the ball, meets the Prince, and falls in love! With a beautiful score including "A Dream Is a Wish Your Heart Makes" and the classic "Bibbidi-Bobbidi-Boo," Disney's CINDERELLA KIDS will charm its way into your heart, and remind you that dreams really can come true.
Click Here for More Information
HOW I BECAME A PIRATE
Luella High School
9/12-9/13/2013
Click Here for More Information
DISNEY'S ALADDIN JR
HOLLY THEATRE COMPANY
9/14-9/22/2013
Welcome to Agrabah, City of Enchantment, where every beggar has a story and every camel has a tail! All of your favorite characters are here in Disney's ALADDIN JR., a stage adaptation of the Disney hit film. Filled with magic, mayhem, and flying carpet rides, audiences' spirits will soar with excitement. Most of all, the tuneful, Academy award-winning score with songs including "A Whole New World" and "Friend Like Me" will certainly make this musical a favorite for many years to come!
Click Here for More Information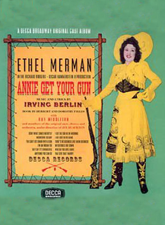 John Denver
's America in Broadway" border="0" height="100" width="100" align="right">
ALMOST HEAVEN: John Denver'S AMERICA
Georgia Ensemble Theatre
9/5-9/22/2013
Peter Glaze
r; dir: Robert J. Farley.
Click Here for More Information
LES MISERABLES
LE CHAT NOIR
9/13-9/28/2013
This international smash-hit may be the most popular musical in the world. In 19th century France, Jean Valjean is released from 19 years of unjust imprisonment, but finds nothing in store for him but mistrust and mistreatment. He breaks his parole in hopes of starting a new life, initiating a life-long struggle for redemption as he is relentlessly pursued by police inspector Javert, who refuses to believe Valjean can change his ways. Finally, during the Paris student uprising of 1832, Javert must confront his ideals after Valjean spares his life and saves that of the student revolutionary who has captured the heart of Valjean's adopted daughter. His world-view shattered, Javert commits suicide, and Valjean at last attains the peace he has sought for so long.Epic, grand and uplifting, LES MISÉRABLES packs an emotional wallop that has thrilled audiences all over the world. The sung-through pop opera is ideal for a cast of exceptional singers and overflows with melodies that are already standards. A spectacle on Broadway and in London, LES MISÉRABLES is equally effective with a minimal set; it is its powerful affirmation of the human spirit that has made LES MISÉRABLES a popular masterpiece.
Click Here for More Information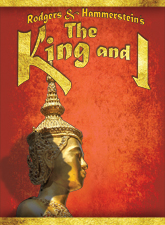 SONG OF THE LIVING DEAD
Dad's Garage
9/5-9/28/2013
Matt Horgan, Travis Sharp; music: Eric Frampton.
Click Here for More Information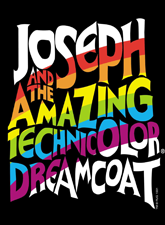 TROILUS AND CRESSIDA
The New American Shakespeare Tavern Playhouse
9/5-9/28/2013
William Shakespeare
; dir: Drew Reeves.
Click Here for More Information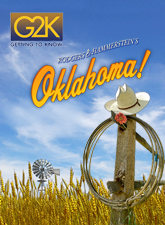 THE GUYS
Theatrical Outfit
9/11-10/6/2013
Anne Nelson
; dir: Elisa Carlson.
Click Here for More Information
Zora Neale Hurston
in Broadway" border="0" height="100" width="100" align="right">
SPUNK: THREE TALES BY
Zora Neale Hurston
True Colors Theatre
Co
9/17-10/13/2013
adapt:
George C. Wolf
e from
George C. Wolf
e; dir:
Hilda Willis
.
Click Here for More Information
View All Show Listings for Atlanta
Click Here to View BroadwayWorld.com Atlanta Calendar