Now Playing Onstage in Anchorage - Week of 9/29/2013
September 29
10:09 AM 2013
View All Show Listings for Anchorage
Click Here to View BroadwayWorld.com Anchorage Calendar
VIVAVOOM BRR-LESQUE
Alaska Center for the Performing Arts, Sydney Laurence Theatre
10/5-10/5/2013
This awe-inspiring burlesque show filled with adult themed performances featuring VivaVoom Brr-Lesque takes music, comedy, dance, side shows and striptease to another level. The show will feature a fire dance that is sure to capture and enchant. All proceeds will benefit Alaskan AIDS Assistance Association (Four A's).
Click Here for More Information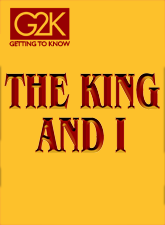 "LA BETE"
Cyrano's Theatre Company
9/13-10/6/2013
David Hirson
; dir:
Bill Fabris
.
Click Here for More Information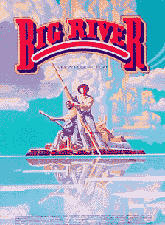 GOD OF CARNAGE
Perseverance Theatre
9/8-10/6/2013
Yasmina Reza
; dir: Pirrone Yousefzadeh.
Click Here for More Information
Martin Short
in Broadway" border="0" height="100" width="100" align="right">
Martin Short
Alaska Center for the Performing Arts, Atwood Concert Hall
10/6-10/6/2013
The celebrated comedian and actor
Martin Short
has won fans and accolades in television, film and theater since his time on Saturday Night Live almost 30 years ago. Short has won both Emmy and Tony awards and his popularity has led to fame in feature films such as Three Amigos and Father of the Bride. Don't miss a memorable night of comedy and song featuring some of the most classic moments and characters from his illustrious career.
Click Here for More Information
LA BETE
Cyrano's Off Center Playhouse
9/13-10/6/2013
A 1654 upheaval in a famous french acting troop that will leave you laughing hysterically.
Bill Fabris
returns to Anchorage to direct the creme de la creme of Alaskan comedic talent.
Click Here for More Information
LA BETE
Cyrano's Theatre Company
9/20-10/13/2013
A totally hilarious play set in France in 1654 and revolves around an upheaval in a famous acting troupe. The playwright had dared to compose an entire work in rhyme at a time when verse drama seemed as archaic as candles in footlights.
Click Here for More Information
CYRANO'S 10-PLAY PUNCHCARD
Cyrano's Off Center Playhouse
9/16-10/14/2013
One punchcard is good for 10 admissions. You can come to 10 different shows or bring 9 lucky friends to one show. Cyrano's presents a different play every month. You save money! You support theater! Makes a great gift!
Click Here for More Information
AND THEN THERE WERE NONE
Anchorage Community Theatre
9/20-10/20/2013
Ten guilty strangers are trapped on an island. One by one they are accused of murder; one by one they start to die. In this superlative mystery comedy statuettes of little soldier boys on the mantel of a house on an island off the coast of Devon fall to the floor and break one by one as those in the house succumb to a diabolical avenger. A nursery rhyme tells how each of the ten "soldiers" met his death until there were none. Eight guests who have never met each other or their apparently absent host and hostess are lured to the island and, along with the two house servants, marooned. A mysterious voice accuses each of having gotten away with murder and then one drops dead - poisoned. One down and nine to go! The excitement never lets up.
Click Here for More Information
THE ROCKY HORROR SHOW
Mad Myrna's
10/4-11/9/2013
Anything could happen to sweethearts Brad and Janet when they set out for Dr. Scott's remote home in a torrential downpour. Before the night is over, a sweet transvestite and his motley crew do the time warp and awaken a monster in this deliberately kitschy rock 'n' roll sci fi gothic. Featuring a rockin' 4-piece band and musical direction by David Arrowsmith.
Click Here for More Information
SCARED SCRIPTLESS IMPROV
Snow Goose Theatre
9/14-12/14/2013
Scared Scriptless is Alaska's premier improv comedy troupe (ir)regularly performing in Anchorage Alaska every second and fourth Saturday of the month since May 2000. Live improv has a heightened intensity, a voyeuristic glee that comes from watching comedy without a net. A close-contact brand of improv, as fast and furious as a video game, with words and movements thrown out in a continuous mix of voices, accents and energetic motions. You just have to see it - and luckily, locally, you can.
Click Here for More Information
View All Show Listings for Anchorage
Click Here to View BroadwayWorld.com Anchorage Calendar