STAGE TUBE: Meet 10-Year-Old Thomas Hazelby, UK's Newest 'Billy Elliot'
Thomas Hazelby, 10 years old from Doncaster, today (11 March 2015) joins the cast of Billy Elliot the Musical to play the title role. He becomes the fortieth boy to play the role in London, where in May the internationally award-winning musical celebrates its tenth anniversary. Also joining the cast today to play Billy's best friend Michael is 11 years old Nathan Jones from Prudhoe, Northumberland. Check out the video below!
Billy Elliot the Musical is the recipient of over 80 awards internationally, including five Oliviers and ten Tony Awards. Earlier this week it was announced that the show has been shortlisted for the 2015 This Morning Audience Award, the only Olivier award voted for by the theatregoing public. Billy Elliot the Musicalpreviously won the Audience Award in 2013.
Based on the Academy Award® nominated film, Billy Elliot the Musical has been dazzling London's theatergoers at the since 2005, and has gone on to captivate audiences around the world. The show is currently booking to 19 December 2015 at the Victoria Palace Theatre where last month the musical broke box office records having its highest grossing performance ever.
Thomas Hazelby, who joins the cast led by Ruthie Henshall as Billy's dance teacher Mrs Wilkinson, Deka Walmsley as Dad, Chris Grahamson as Tony and Gillian Elisa as Grandma, is the eighty-third boy to perform the role worldwide, including Jamie Bell who played Billy Elliot in the award-winning film.
Thomas Hazelby said: "I am 10 years old and I live with my mum, dad and sister Maya in Doncaster. I started dancing at the age of three at my mum's dance school, Hazelbiz Performers Academy. I was lucky enough to win my first national award when I was five years old at the British Championships. Before auditioning for Billy Elliot I trained with Miss Hatton on the Royal Ballet School Associate programme. The best day of my life was when I was offered the role of Billy Elliot. My favourite hobby is football, and I support Manchester United. Before joining Billy, I played for South Kirby Knights FC as well as for the Norton Junior school cricket team. I would like to thank the fantastic team at Billy Elliot who have supported me and helped me to achieve my dream."
Nathan Jones said: "I am 11 years old and I live with my mam Lisa, my dad Grahame who is an ex-miner, my sister Charlotte, my brother Rhys and dog Gizmo. I attend Highfield Middle School, near Newcastle. Whey aye man! I am a regional black belt karate champion, 2nd Dan, and a Scottish Nationals Open kickboxing champion. I forfeited my place at the world championships in Italy to follow my dreams of being in Billy Elliot. I was ecstatic when I was told my dream was to become a reality and I was to join the cast. I want to say a big thank you to my dance teacher Miss Laura from Marron Theatre Arts for the extra coaching and a huge thank you to everyone at Billy for believing in me."
Set in a northern mining town, against the background of the 1984/'85 miners' strike, Billy's journey takes him out of the boxing ring and into a ballet class where he discovers a passion for dance that inspires his family and whole community and changes his life forever.
Acclaimed by audiences and critics alike, Billy Elliot the Musical has been seen by over 10 million people worldwide. The show is brought to life by the multiple award-winning creative team behind the film including writer Lee Hall (book and lyrics), director Stephen Daldry, and choreographer, Peter Darling, joined byElton John who composed the show's score. The production features scenic design by Ian MacNeil, the associate director is Julian Webber, costume design is by Nicky Gillibrand, lighting design by Rick Fisherand sound design by Paul Arditti. Musical supervision and orchestrations are by Martin Koch.
Thomas Hazelby (10 years old from Doncaster), Brodie Donougher (12 years old from Blackpool), Ollie Jochim (12 years old from Chelmsford, Essex), Bradley Perret (13 years old from Juan les Pins, France) andMatteo Zecca (12 years old from Buckinghamshire) alternate the title role of Billy Elliot. Nathan Jones (11 years old from Prudhoe, Northumberland) joins Todd Bell (12 years old from Whitehaven, Cumbria) andTomi Fry (12 years old from Swindon) to play the role of Billy's best friend Michael. Kyria Cooper (11 years old from Hartlepool), Connie Fisher (10 years old from Brompton, North Yorkshire) and Demi Lee (11 years old from Middlesbrough) alternate the role of Debbie.
The first Dutch production of Billy Elliot the Musical continues at the AFAS Circustheater in The Hague. Productions have previously been staged on Broadway, in Sydney, Melbourne, Chicago, Toronto and Seoul, South Korea. The North American touring production, which began in 2010, finished its spectacular run in August 2013 with an engagement in São Paulo, Brazil, the first time Billy Elliot played in South America. Further international productions are currently planned.
September 2014 saw a record breaking twenty-five former and current Billy Elliots come together on stage in a specially choreographed mash-up finale for Billy Elliot the Musical Live, a unique performance that was broadcast live to the UK and around the world from the show's West End home becoming the widest ever cinema release of a live event and hitting number one at the UK box office. Billy Elliot the Musical Live is now available on Blu-ray, DVD and Digital Download.
Billy Elliot the Musical is presented in London by Universal Stage Productions, Working Title Films and Old Vic Productions in association with Tiger Aspect and is based on the Universal Pictures/Studio Canal film. The show is produced by Tim Bevan, Eric Fellner, Jon Finn and Sally Greene. Angela Morrison and David Furnish are executive producers.
Website: billyelliotthemusical.com
Twitter: @billyelliotuk
Facebook: billyelliotthemusical
Related Stories
More Hot Stories For You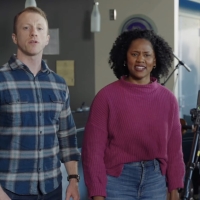 VIDEO: Cast of Signature Theatre's INTO THE WOODS Rehearses Title Song

October 26, 2022

Get a first look at the company of Signature Theatre's Into the Woods performing the title song from the show in rehearsal. The production will be directed and choreographed by Signature Theatre Artistic Director Matthew Gardiner and will be the first of three Sondheim productions featured in Signature's 2022/23 season.
---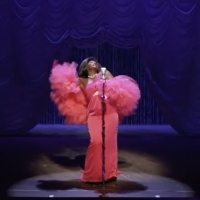 VIDEO: Get A First Look At Paramount Theatre's DREAMGIRLS

September 13, 2022

The Paramount Theatre launches its 11th Broadway Series with Dreamgirls, August 31-October 16, 2022. Get a first look at the cast in action!
---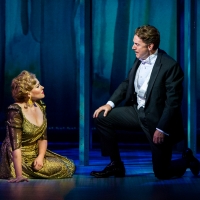 VIDEO: Emily Skinner, Jason Danieley, Sierra Boggess and More Star In A LITTLE NIGHT MUSIC At Barrington Stage

August 15, 2022

Get a first look at Barrington Stage Company's new production of A Little Night Music, with music and lyrics by Stephen Sondheim and book by Hugh Wheeler. See photos from the production below!
---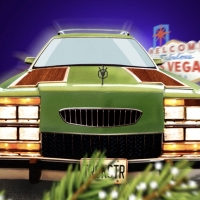 VIDEO: See A New Trailer For THE GRISWOLDS' BROADWAY VACATION at 5th Avenue Theatre

August 11, 2022

Get a first look at a new trailer for The 5th Avenue Theatre's The Griswolds' Broadway Vacation. Playing September 10 - October 2, 2022, The Griswolds' Broadway Vacation, which is the first production in the 2022/23 Season and the 26th new musical produced by The 5th Avenue Theatre. 
---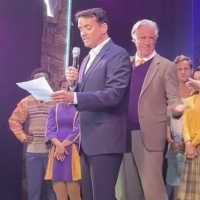 VIDEO: Terre Blair Hamlisch Joins Cast Of THE NUTTY PROFESSOR To Honor Marvin Hamlisch

August 9, 2022

Terre Blair Hamlisch joined the cast of The Nutty Professor on stage Saturday, August 6 at Ogunquit Playhouse to pay tribute to her late husband, Marvin Hamlisch, on the 10th anniversary of his passing. The Nutty Professor was the last stage musical that Marvin Hamlisch completed before the composer died.
---