Latest News on Connie Fisher
Stage Credits
The Sound of Music
  [West End]
London Revival, 2006
Maria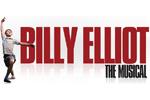 Billy Elliot
  [West End]
Original London Production, 2005
Debbie (Alternate) [Replacement]
Connie Fisher News

Em Barret named as the 2018 WELSH MUSICAL THEATRE YOUNG SINGER OF THE YEAR
by Robert Gould - May 8, 2018
Robert Gould reports on the final of the 2018 Welsh Musical Theatre Young Singer Of The Year. at the Taliesin Arts Centre, Swansea.

BWW Review: A NOVICA REBELDE (The Sound of Music) Still Strikes The Right Note and Fascinates After All These Years
by Claudio Erlichman - Apr 10, 2018
Since making his Broadway debut in 1959, The Sound of Music (A Novica Rebelde) has become a singular phenomenon. No other show has achieved such a lasting trajectory of success as one of this musical, inspired by the true love story between a young novice and a widowed captain, father of seven. After winning eight Tony Awards, the stage production generate the five-time Oscar©-winning film (1965) - including Best Picture - and settled forever into the affective memory of generations to come. A new version of this classic is in theaters from March 28 at Teatro Renault, directed by Charles Moeller and Claudio Botelho.
Photo Flash: Julie Andrews, Sam Smith and More Attend the Voice Health Institute's Raise Your Voice Gala
by Danielle Gutierrez - Mar 6, 2018
The Voice Health Institute celebrated their 15th Anniversary on March 5 with their star-studded Raise Your Voice Gala!

Finalists Announced For 2018 Welsh Musical Theatre Young Singer Of The Year
by Stephi Wild - Feb 18, 2018
The 16th annual Welsh Musical Theatre Young Singer Of The Year competition kicked off on Saturday February 17 with the preliminary round held at Gowerton School. Thirty highly talented vocalists aged between 16 and 28 performed a programme of songs to adjudicators Vivien Care, Clare Hammacott and Michael Morwood and an audience of musical theatre fans. Song choices were an eclectic mix of musical theatre fare, ranging from Pasek and Paul's 'Never Enough' (The Greatest Showman) and Sarah Bareilles' 'She Used To Be Mine' (Waitress) to Rodgers and Hammerstein's 'Younger Than Springtime' (South Pacific) and Frank Loesser's 'Sit Down, You're Rocking The Boat' (Guys And Dolls) and much in between.
Ben Thomas is the 2017 WELSH MUSICAL THEATRE YOUNG SINGER OF THE YEAR
by Robert Gould - Apr 24, 2017
Seventeen year old Ben Thomas from Swansea is the 2017 Welsh Musical Theatre Young Singer Of The Year. He was awarded the coveted title by Judges Vivien Care, Claire Hammacott and Michael Morwood after a very high standard contest against Kate McKeown, Lynwen Haf Roberts and Grace-Marie Wyatt - all of whom were accompanied by virtuoso pianist, Jeffrey Howard.
Photo Flash: Stars Celebrate 40 Years of National Youth Music Theatre at the Adelphi
by BWW News Desk - Oct 31, 2016
The National Youth Music Theatre celebrated its 40th birthday in style - with ENCORE: 40 Years of NYMT, a star-studded West End gala night at the Adelphi Theatre. The glittering evening, on Sunday 30 October, featured an array of performances celebrating the last 40 years of NYMT, lots of surprise guests and items and some previews of what is to come. BroadwayWorld has photos from the event below!
Connie Fisher Videos
STAGE TUBE: Meet 10-Year-Old Thomas Hazelby, UK's Newest 'Billy Elliot'
by Stage Tube - Mar 11, 2015
Thomas Hazelby, 10 years old from Doncaster, today (11 March 2015) joins the cast of Billy Elliot the Musical to play the title role. He becomes the fortieth boy to play the role in London, where in May the internationally award-winning musical celebrates its tenth anniversary. Also joining the cast today to play Billy's best friend Michael is 11 years old Nathan Jones from Prudhoe, Northumberland. Check out the video below!
Connie Fisher Frequently Asked Questions
How many Broadway shows has Connie Fisher been in?
Connie Fisher has not appeared on Broadway.
How many West End shows has Connie Fisher been in?
Connie Fisher has appeared on London's West End in 2 shows.
What was Connie Fisher's first West End show?
Connie Fisher's first West End show was Billy Elliot which opened in 2005