Pleasance London Date Announced For Sasha Ellen's CREEPS AND GEEKS
Creeps and Geeks is part of Pleasance London's Best of Edinburgh season on Tuesday 15th November at 7.40pm.
Why can't men and women be on the same team? Is it because of men with vans called Barry? Is because of killer sex robots, or it is it because of sambuca? Or all of the above?
Sasha Ellen (BBC Radio 4 Extra, Leicester Comedy Festival Best New Show Nominee 2022) takes a hilarious journey into unsafe spaces, encountering prosecco pests, level 9 healers and strangely sexy quiz masters.
On a standard girls night out, with an equal amount of larks and perils, Sasha is all to aware of the hazards women take for granted and decides that shrugging them off isn't good enough.
'Men be horny' and women feeling sex-scared all the time just won't cut it in a post-#MeToo world, but does that mean we will always have to be on high alert? Sasha looks at the language around fear and comes up with an eye-watering solution to level-up.
Creeps and Geeks is part of Pleasance London's Best of Edinburgh season on Tuesday 15th November at 7.40pm
Comedian, writer and actor, Sasha Ellen's first Edinburgh Fringe show, a romantic comedy called Signal Failure, transferred to the Soho Playhouse in New York and her first solo stand-up show, Accidents Happen to Sasha Ellen, transferred to the Soho Theatre in London. A work-in-progress of this show, Creeps and Geeks, was nominated for Best New Show at the Leicester Comedy Festival.
Sasha co-wrote a sitcom shortlisted for BAFTA's Rocliffe Competition (TV Comedy) and has written material for BBC Radio 4 Extra.
Sasha's jokes have appeared in the Best Jokes of the Fringe collections of The Times and The Telegraph, and she has appeared on Times Radio and BBC Radio Scotland.
Other live work includes comedy game show Character Building Experience. Created and hosted by Sasha, the show is a unique mini-adventure with improvised music, songs and questionable choices.
More Hot Stories For You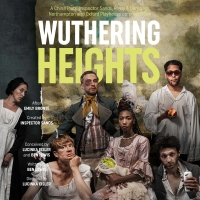 WUTHERING HEIGHTS Will Open at Royal & Derngate Ahead of a Spring Tour

November 30, 2022

Inspector Sands will tour their first mid-scale show in 2023 – a brand new contemporary adaptation of Emily Brontë's WUTHERING HEIGHTS, at Royal & Derngate, Northampton from 24 Apr - 6 May, with a National Press Night on Friday 28 April ahead of a UK tour, playing Oxford, London, Warwick and Newcastle.
---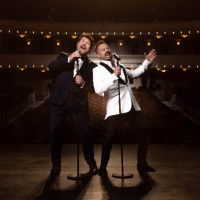 MICHAEL BALL & ALFIE BOE DO VEGAS Will Air on Channel 5 in December

November 30, 2022

Following the success of their UK top 3 album Together in Vegas last month the UK's biggest-selling male recording duo Michael Ball and Alfie Boe head out, for a one-off TV special, to discover the wonders of the world's entertainment capital Las Vegas.
---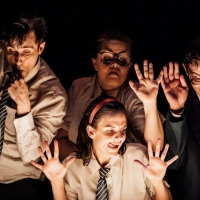 Theatre Re Returns With THE NATURE OF FORGETTING

November 30, 2022

Following phenomenal sell-out runs in London, New York, Edinburgh, Hong Kong, Seoul, Sao Paulo and Lima, Theatre Re returns to the UK with their explosive, joyous and highly acclaimed show The Nature of Forgetting.
---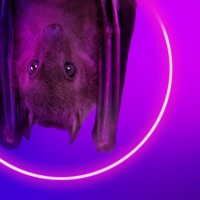 Lydia West Will Lead the UK Premiere of A PLAY FOR THE LIVING IN A TIME OF EXTINCTION

November 30, 2022

Headlong and the Barbican have announced that Lydia West (It's a Sin, Inside Man) will make her stage debut in the UK premiere of A Play for the Living in a Time of Extinction by award-winning playwright Miranda Rose Hall. 
---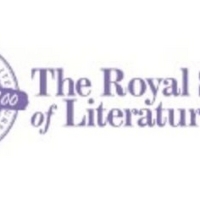 Twelve Writers Appointed in the Second Year of the RSL International Writers Programme

November 30, 2022

The Royal Society of Literature (RSL), the UK's charity for the advancement of literature, has announced the authors honoured in the second year of the RSL International Writers programme. This annual, life-long award recognises the contribution of writers across the globe to literature in English.
---