Pleasance London Date Announced For Sasha Ellen's CREEPS AND GEEKS
Creeps and Geeks is part of Pleasance London's Best of Edinburgh season on Tuesday 15th November at 7.40pm.
Why can't men and women be on the same team? Is it because of men with vans called Barry? Is because of killer sex robots, or it is it because of sambuca? Or all of the above?
Sasha Ellen (BBC Radio 4 Extra, Leicester Comedy Festival Best New Show Nominee 2022) takes a hilarious journey into unsafe spaces, encountering prosecco pests, level 9 healers and strangely sexy quiz masters.
On a standard girls night out, with an equal amount of larks and perils, Sasha is all to aware of the hazards women take for granted and decides that shrugging them off isn't good enough.
'Men be horny' and women feeling sex-scared all the time just won't cut it in a post-#MeToo world, but does that mean we will always have to be on high alert? Sasha looks at the language around fear and comes up with an eye-watering solution to level-up.
Creeps and Geeks is part of Pleasance London's Best of Edinburgh season on Tuesday 15th November at 7.40pm
Comedian, writer and actor, Sasha Ellen's first Edinburgh Fringe show, a romantic comedy called Signal Failure, transferred to the Soho Playhouse in New York and her first solo stand-up show, Accidents Happen to Sasha Ellen, transferred to the Soho Theatre in London. A work-in-progress of this show, Creeps and Geeks, was nominated for Best New Show at the Leicester Comedy Festival.
Sasha co-wrote a sitcom shortlisted for BAFTA's Rocliffe Competition (TV Comedy) and has written material for BBC Radio 4 Extra.
Sasha's jokes have appeared in the Best Jokes of the Fringe collections of The Times and The Telegraph, and she has appeared on Times Radio and BBC Radio Scotland.
Other live work includes comedy game show Character Building Experience. Created and hosted by Sasha, the show is a unique mini-adventure with improvised music, songs and questionable choices.
More Hot Stories For You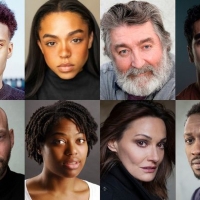 Donmar Warehouse Announces Cast For the World Premiere of Diana Nneka Atuona's TROUBLE IN BUTETOWN

December 2, 2022

Artistic Director Michael Longhurst and Executive Director Henny Finch have announced the casting for Diana Nneka Atuona's Trouble in Butetown. Tinuke Craig directs Samuel Adewunmi, Rita Bernard-Shaw, Ifan Huw Dafydd, Zaqi Ismail, Gareth Kennerley, Bethan Mary-James, Sarah Parish and Zephryn Taitte.
---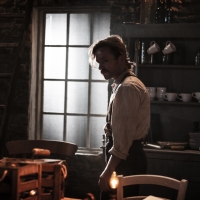 Photos: First Look at WICKIES: THE VANISHING MEN OF EILEAN MOR at Park Theatre

December 2, 2022

All new production photos have been released for Wickies: The Vanishing Men of Eilean Mor at Park Theatre.  Written by Paul Morrissey, Wickies: The Vanishing Men of Eilean Mor, opened at the Park Theatre on St Andrew's Day, Wednesday 30th November 2022.
---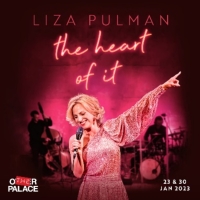 Liza Pulman Brings THE HEART OF IT to The Other Palace Next Month

December 2, 2022

Singer, actress and comedienne Liza Pulman will bring her acclaimed tour de force The Heart of It to The Other Palace in 2023, with performances on Monday 23 and Monday 30 January.
---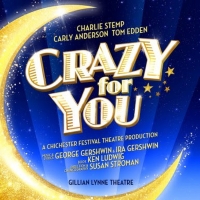 CRAZY FOR YOU Transfers To The West End in June 2023, Starring Charlie Stemp, Carly Anderson, and Tom Edden

December 2, 2022

The smash hit Chichester Festival Theatre Production of Crazy For You will transfer to the West End next year. Susan Stroman's celebrated new production of the classic Gershwin musical, which played a sold-out season in Chichester this summer, will transfer to London next year.
---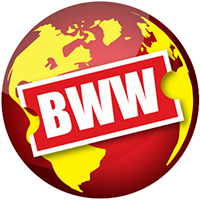 Ardent Theatre Presents STRIKE! at Southwark Playhouse Next Year

December 2, 2022

Kate Saxon directs Tracy Ryan's extraordinary account of the Dunnes Stores Anti-Apartheid Strike which took place in Dublin from 1984 to 1987.  This action would play a pivotal role in world history with Ireland becoming the first Western European state to ban South African imports and ultimately leading to the fall of the apartheid regime.
---