Pleasance London Date Announced For Sasha Ellen's CREEPS AND GEEKS
Creeps and Geeks is part of Pleasance London's Best of Edinburgh season on Tuesday 15th November at 7.40pm.
Why can't men and women be on the same team? Is it because of men with vans called Barry? Is because of killer sex robots, or it is it because of sambuca? Or all of the above?
Sasha Ellen (BBC Radio 4 Extra, Leicester Comedy Festival Best New Show Nominee 2022) takes a hilarious journey into unsafe spaces, encountering prosecco pests, level 9 healers and strangely sexy quiz masters.
On a standard girls night out, with an equal amount of larks and perils, Sasha is all to aware of the hazards women take for granted and decides that shrugging them off isn't good enough.
'Men be horny' and women feeling sex-scared all the time just won't cut it in a post-#MeToo world, but does that mean we will always have to be on high alert? Sasha looks at the language around fear and comes up with an eye-watering solution to level-up.
Creeps and Geeks is part of Pleasance London's Best of Edinburgh season on Tuesday 15th November at 7.40pm
Comedian, writer and actor, Sasha Ellen's first Edinburgh Fringe show, a romantic comedy called Signal Failure, transferred to the Soho Playhouse in New York and her first solo stand-up show, Accidents Happen to Sasha Ellen, transferred to the Soho Theatre in London. A work-in-progress of this show, Creeps and Geeks, was nominated for Best New Show at the Leicester Comedy Festival.
Sasha co-wrote a sitcom shortlisted for BAFTA's Rocliffe Competition (TV Comedy) and has written material for BBC Radio 4 Extra.
Sasha's jokes have appeared in the Best Jokes of the Fringe collections of The Times and The Telegraph, and she has appeared on Times Radio and BBC Radio Scotland.
Other live work includes comedy game show Character Building Experience. Created and hosted by Sasha, the show is a unique mini-adventure with improvised music, songs and questionable choices.
More Hot Stories For You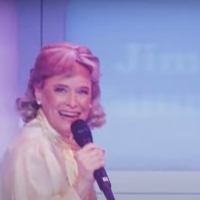 Video: See Katie Brayben & Andrew Rannells in TAMMY FAYE World Premiere at The Almeida Theatre

December 5, 2022

See footage from the world premiere of Tammy Faye, a new musical from Elton John, Jake Shears and James Graham, that ran at The Almeida Theatre from October 13 - December 3, 2022.
---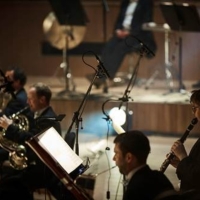 London Philharmonic Orchestra Performs Gavin Bryars's 'Jesus' Blood Never Failed Me Yet' Next Month

December 5, 2022

The London Philharmonic Orchestra will perform Gavin Bryars's Jesus' Blood Never Failed Me Yet on Wednesday 11 January at St John's Waterloo in two concerts; one public performance and the other a relaxed event for invited homeless community groups.
---
Southbank Centre Announces New Partnership With Intelligence Squared Alongside Spring Literature Season

December 5, 2022

The Southbank Centre has announced its Spring 2023 Literature Season taking place from the new year until the end of May. The season welcomes a brand new partnership with Intelligence Squared which brings together leading experts to tackle today's most topical debates, as well as a powerful line-up of authors, activists, poets and politicians in conversation. 
---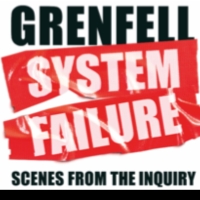 GRENFELL: SYSTEM FAILURE SCENES FROM THE INQUIRY Comes to Three London Venues in 2023

December 5, 2022

Grenfell: System Failure asks those further vital questions raised at the Grenfell Tower Inquiry since the critically acclaimed 2021 play Grenfell: Value Engineering.
---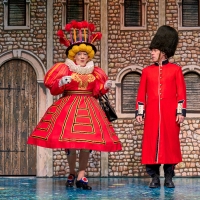 Photos: First Look at Ian McKellen and John Bishop in MOTHER GOOSE

December 4, 2022

Ambassador Theatre Group Productions has released a new production photo of Ian McKellen and John Bishop in the pantomime MOTHER GOOSE. The production is currently running at Theatre Royal Brighton before the show transfers to London's Duke of York's Theatre (15 December – 2 January 2023) ahead of a UK and Ireland Tour until April 2023.
---