Photo Flash: First Look at the World Premiere of BROKEN WINGS at Theatre Royal Haymarket
'Broken Wings' is an autobiographical tale of tragic love based on Lebanese-born poet Kahlil Gibran's 1912 masterpiece, with Book Music & Lyrics by West End star Nadim Naaman ("The Phantom of the Opera") and Music and Lyrics by Dana Al Fardan, one of the Middle East's leading contemporary composers.
It will premiere with 9-piece orchestra, at the Theatre Royal Haymarket from August 1 - 4.
Co-Writer
Nadim Naaman
leads the cast as the iconic Gibran, the show's narrator, with
Rob Houchen
(Marius in the West End production of "Les Misérables" and "Titanic" at Charing Cross Theatre and just annouced as Eugene in the return of Eugenius! The Musical) as Gibran's teenage self, with
Nikita Johal
as Selma.
Writer Kahlil Gibran, whose seminal work The Prophet was an interational best-seller, remains the third best-selling poet of all time, behind Shakespeare and Laozi. What inspired him to write? And what moved him to such profound philosophy in his later life? The events in 'Broken Wings' highlight key social issues of the time - the fight for gender equality, the freedom to love who we love, tradition versus modernity, wealth versus happiness, immigration and the importance of 'home' - yet these themes are increasingly relevant today, over a century later.
This moving new musical is directed by Bronagh Lagan, with orchestrations by Joe Davison. It is produced by Ali Matar.
Nadim Naaman said: "Kahlil Gibran is the Shakespeare of The Middle East, and the third best-selling poet of all time. His views transcend nationality, politics and background, read by all faiths and all ages. He was spiritual, but wouldn't dedicate his life to one particular organisation of religion. Instead, he took the best of all faiths, championing humanity, tolerance and love above all else. I still can't believe that the book hasn't already been adapted for the stage; it is structured like a play, and is awash with musical references. Much like Kahlil Gibran's life, the creation of this show has been a fusion of both The Middle East and The West, so to be presenting this piece in London, at the stunning Theatre Royal Haymarket, is both fitting and overwhelming."
Dana Al Fardan
said: "Kahlil Gibran felt strongly about the universal language of music, often referring to it as the language of the soul. Our musical aims to offer the audience a deeper understanding of both Gibran's work and the man behind it. We hope it will be both enjoyable and enlightening."
The rest of the cast features Adam Linstead (Old Deuteronomy in Cats at the London Palladium and International Tour) as Farris, Soophia Foroughi (Elena in Tiger Bay, Wales Millennium Centre and Lady of The Lake, Spamalot, English Theatre Frankfurt) as Mother, Nadeem Crowe (Doug/Mr.Spencer Williams in School of Rock at The Gillian Lynne Theatre and Sunset Boulevard, London Coliseum) as Karim, Irvine Iqbal (currently playing Sultan in the West End production of Disney's Aladdin) as Bishop Bulos Galib and Sami Lamine (Laila:The Musical, West Yorkshire Playhouse and UK Tour) as Mansour Bey Galib with Robert Hannouch (Godspell, UK Tour, Miracle on 34th Street, UK Tour) and Lauren James Ray (Rebecca in Imagine This, Union Theatre and understudied and played both Glinda and Nessarose in the West End production of Wicked) as ensemble.
The Broken Wings Concept Album was released in May. It is available for download on iTunes, Amazon MP3 and Google Play. Limited-edition CDs can be ordered via Auburn Jam Music using this link: www.brokenwings.auburnjam.co.uk
Photo Credit: Marc Brenner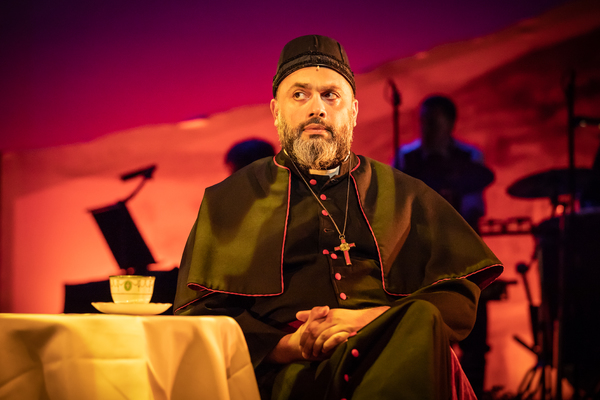 Irvine Iqbal

Lauren James Ray, Nikita Johal, Soophia Foroughi

Nadeem Crowe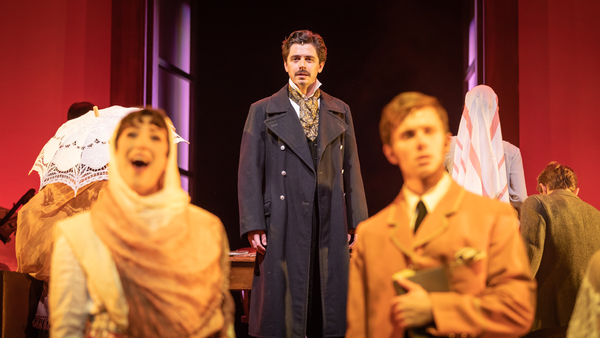 Nadim Naaman

Nadim Naaman

Nikita Johal, Adam Linstead, Rob Houchen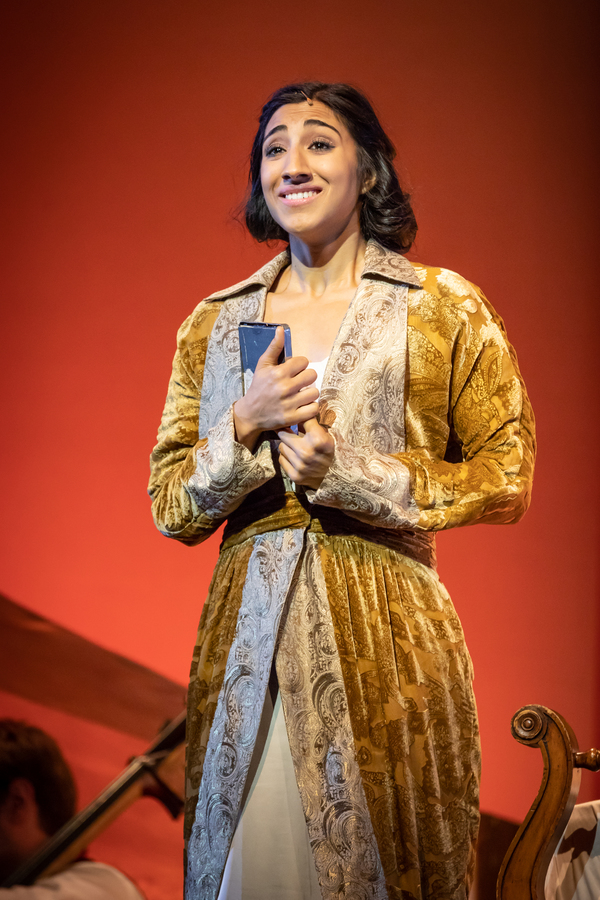 Nikita Johal

Sami Lamine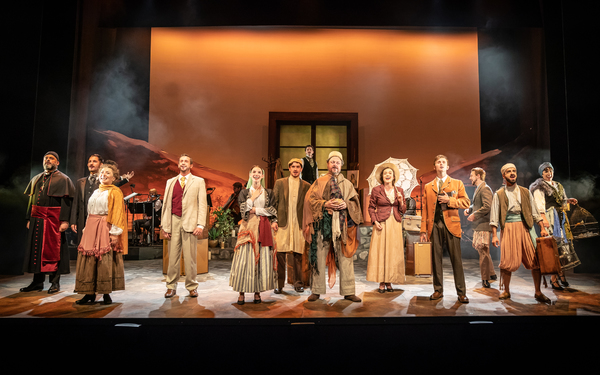 Company
Related Articles
More Hot Stories For You